Sometimes, there are little things that happen in life that totally restore your faith in humanity.
These are things that are generally quite small, and selfless, that impacts loads or even just a few people.
And, I've just seen a shining example of one community who are helping each other.
Pass the Parcel
A member of the Facebook community group, 50 Shades of Halifax, started the food pass the parcel bag to simply help others who may be in need.
It's very simple.
A bag lands on your doorstep and you've got a choice.
You can either dump it, thinking it's junk left as a prank, or you can take a peek inside.
Inside you'll find lots of food and a piece of A4 paper.
Here's what it says:
The front says:
This bag of food is searching for hungry bellies to feed!
Please take what you need or add what you can (not out of date of open food).
Then discretely leave the bag on a random stranger's doorstep.
Thank you xxx
On the back
On the other side of the piece of paper, it goes into more details about the community pass the parcel.
The back says:
We sent this bag of food travelling rather than donate it to the food bank because we think it could help many people if we keep it moving.
Not everyone asks for help but everyone needs it as some time in life.
You can take a meal from it if you're short, exchange goods within it if you forgot something at the shop or add to it if you have something to spare. How you use it is up to you. All we ask is that you pass it on.
We trust you all to do that.
If you post on 50 Shades of Halifax when this bag visits you, we can see how far it goes and how many people it helps.
It might even encourage others to send food bags travelling and stop lots of people from feeling hungry.
Community food support
In simple terms, a member of a Facebook group has started their own supportive local "food bank".
Not everyone wants to openly admit they've been having issues with money.
Not everyone has the first clue what to do if you run out of money and have no food.
Some people aren't able to just pop out to the shop and pick something up, because of health or mobility issues.
Having a bag passed from home to home makes donating, swapping or taking an item easy. Especially when we live in such a busy time, with people working all random hours and having very busy lives.
The whole idea is that you don't need to make a guess and pass the bag to some you think is in need. You can move it to anyone as people may also want to donate to it.
It's working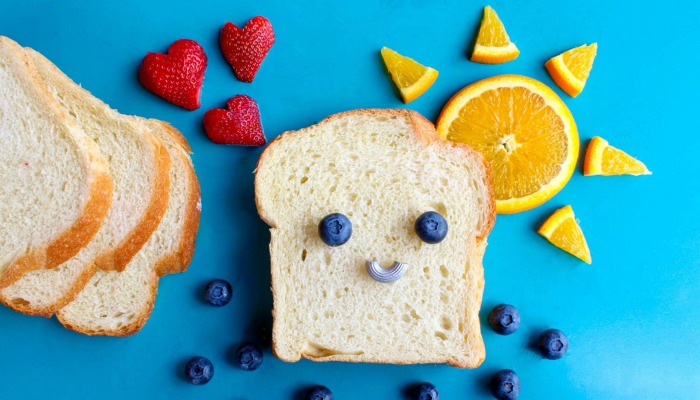 The great news is that the pass the parcel bag is working.
It was originally started as the owner of the food was going to donate it to a charity that feeds the homeless.
However, she decided to add a note and leave it on a doorstep.
Their hope was the bag continued on its journey, helped others and encouraged others to do the same.
She told me:
"Meal hunger has affected everyone at some time. I have just lost my Mum and shopping was the last thing on my mind. Food had to come to me for the first few days I couldn't go shopping."
But the idea for the pass the parcel food bank came from another experience she had.
"I was watching a lady donate to a beggar outside Asda and it prompted me to send the food bag travelling.
"I saw the lady hand over a quilt and she asked what food he wanted. He told her he had food but thanked her for the quilt. It was good of him to be honest but it reminded me lots of people living in houses need that offer of food as well.
"Hunger is real and a real social problem so I wanted to try and reach those that might be in need of that same kindness from a stranger.
"If that guy could say no thanks to the food others might also if they weren't hungry and pass the bag along."
And it is working.
Just a few days after the original bag was left with a neighbour, the food bag popped up again and was moved along to another doorstep.
The pass the parcel food bank was working!
But, while the idea is great, this is just one bag.
One bag will still help lots of people, but just imagine if there was a bag (or even 10 bags) in every town?
The posts from the Facebook group has been shared multiple times across the country, including into the Skint Dad Community Group, so there is hope others will catch the bug and create their own pass the parcel within their communities.
Does this tempt you to start your own pass the parcel food bag or do you already have one in your area?
---
Read next: 
No Money and Nothing To Eat: What Do You Do When You're Totally Skint?
Behind The Scenes of a Foodbank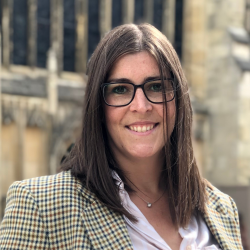 Latest posts by Naomi Willis
(see all)