Sainsbury's up to half price toy sale runs in October each year and will see you get bargains on favourite toy brands like Disney, LEGO, LOL Surprise and Barbie.
Sainsbury's (up to) half price toy sale has been confirmed to start on Wednesday 16 October 2019.
The details, leaked by a member on the hotukdeals site, was able to share "insider" details.
Sainsbury's half price toy sale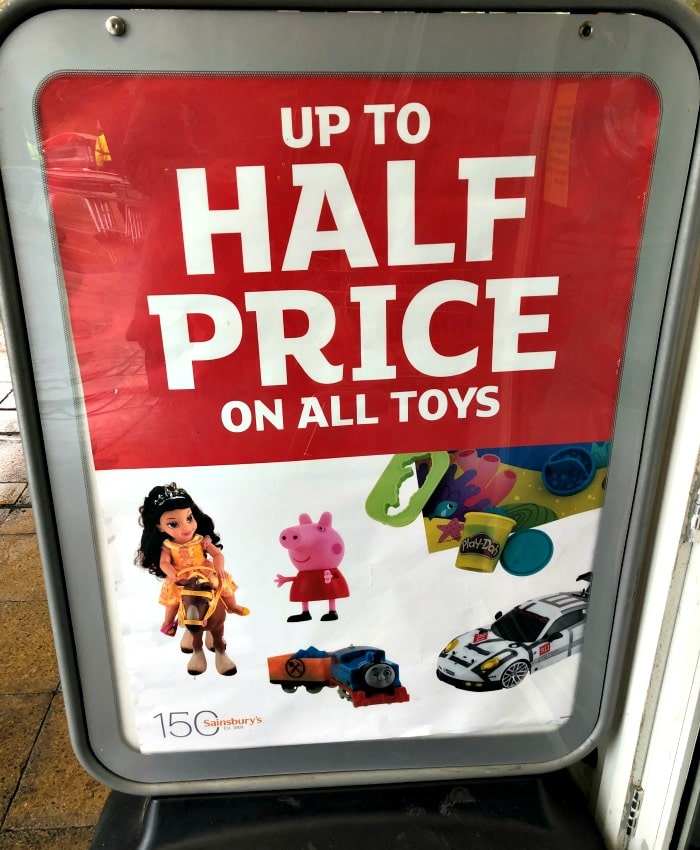 We all know Christmas is coming, and having a toy sale now can sure help spread the cost.
I mean why wait until the beginning of December when everything is full price, and you won't get some much of a deal.
The toy sale will go live in store on Wednesday 16th October 2019 and run through until Tuesday 22nd October 2019.
It runs at about the same time each year.
(Rumour has it, the TU clothing sale starts online and in store from 22 October (and includes Halloween costumes)).
What deals are there?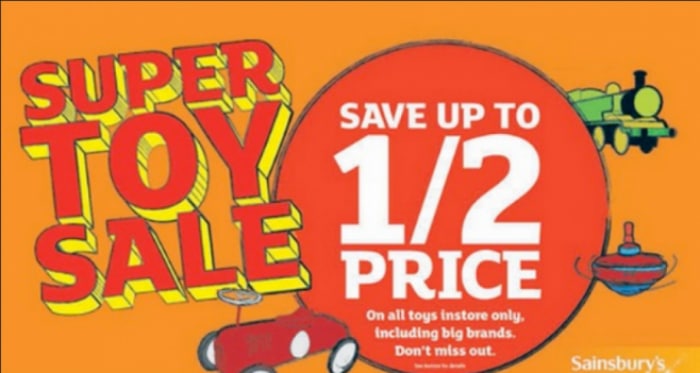 On a leaked list, the discounts range from 25% off up to 50% off.
Most offers are for 33% off.
There are all sorts of brands in the sale with prices cut on loads of toys including Disney, LEGO, Chad Valley, Peppa Pig, LOL Surprise and Barbie.
When checking out the sale in store, we found most of the deals were at the ends of the aisles, rather than in the usual toy section.
This meant looking the whole length of the shop to find different bargains.
Here are some of the Sainsbury's deals: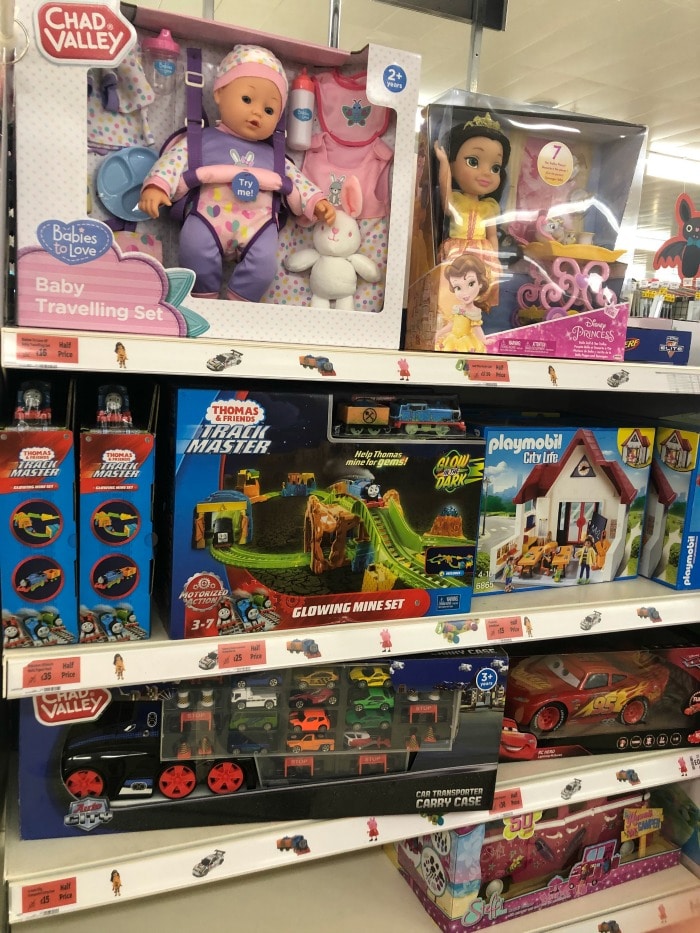 LEGO Harry Potter Hagrid's Hut – 33% saving
LEGO Super Heroes Spider-Man Bike Rescue – 33% saving
LEGO City Monster Truck – 33% saving
LEGO Classic Batmobile – 33% saving
PAW Patrol COnstruction Animal Pack – 33% saving
PAW Patrol Ultimate Rescue Mini Vehicles – 33% saving
Hot Wheels Monster Trucks – 33% saving
Hot Wheels City Themed Assortment -50% saving
Play Doh Delightful Donut Set – 33% saving
Vtech Push and Explore Elephant – 33% saving
Disney Princess Dolls – 50% saving
WWE Superstar Ring – 33% saving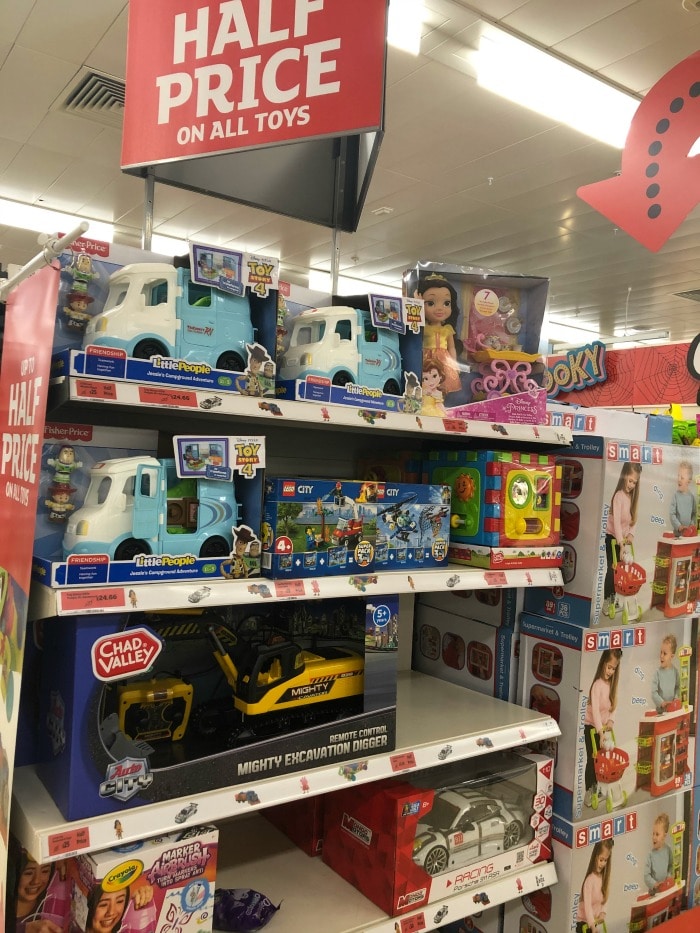 Everything sells FAST (it would this time of year), so be prepared to head to your closest Sainsbury's store within the first two days, or you'll likely miss out if you've got something in particular on your list.
When visiting the store, shelves were emptying quickly. But, staff were around refilling empty spaces back up quickly.
People had shopping trolleys stacked up with toys!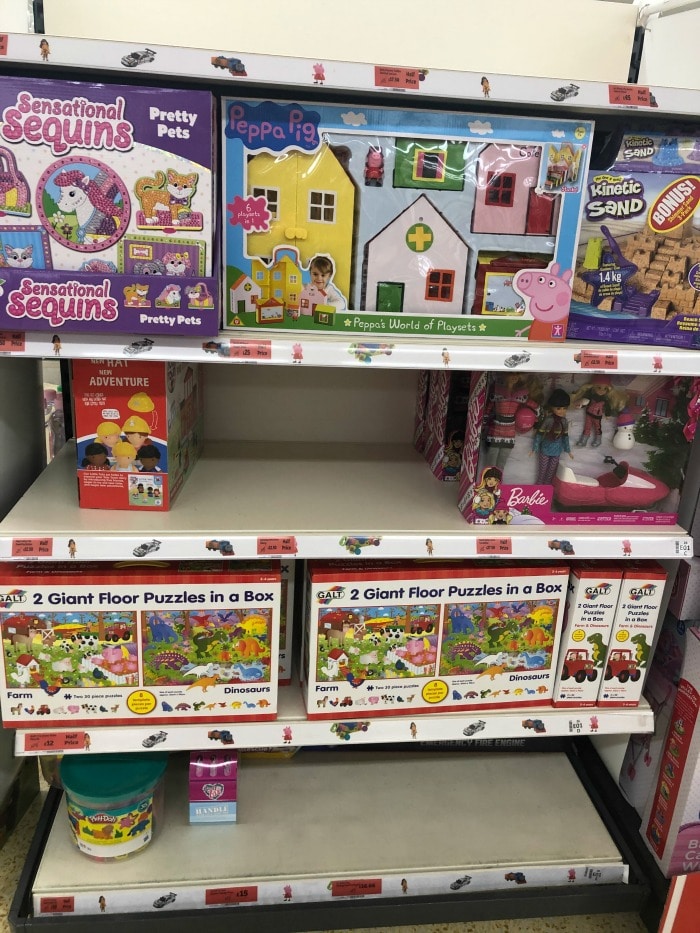 It may be worth calling ahead first if you're making a special trip as not all stores stock toys.
My tip
Ask your kids to draw up their Christmas wish list for Father Christmas sooner, rather than later, so you won't get hit with a nasty surprise days before the 25th.
Plus, it allows you to talk them out of weird decisions!
My kid asked for a husband a few years back!
Just imagine one of them under the tree on Christmas morning!
New Nectar app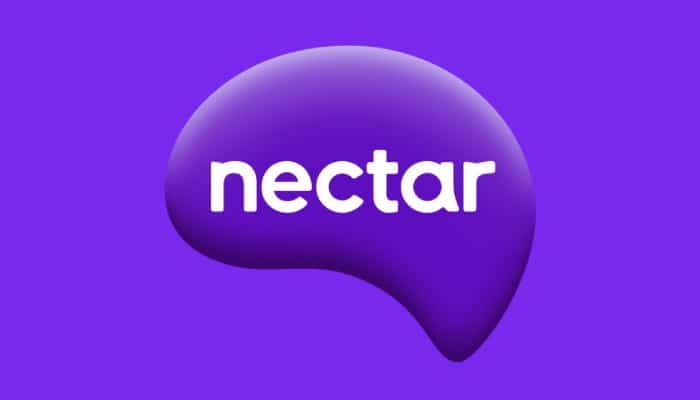 If you've not heard yet, Sainsbury's has relaunched a new Nectar app with all-new offerings (and one I actually want!).
It's all being done through the new Nectar app, but you're still able to use your Nectar card.
You're able to collect points as usual, but now you can check weekly for personalised bonus point offers.
May be worth checking before you head to the toy sale so you can get any extra loyalty points while you're there.
::
Come and join thousands of other savvy shoppers in the Reduce Your Supermarket Spend Facebook community to find out tips and tricks to save money on your food shop.