It's been a while since there's been a post on the Skint Dad blog. What's been going on and what's happening next? What's in store for Skint Dad for 2015?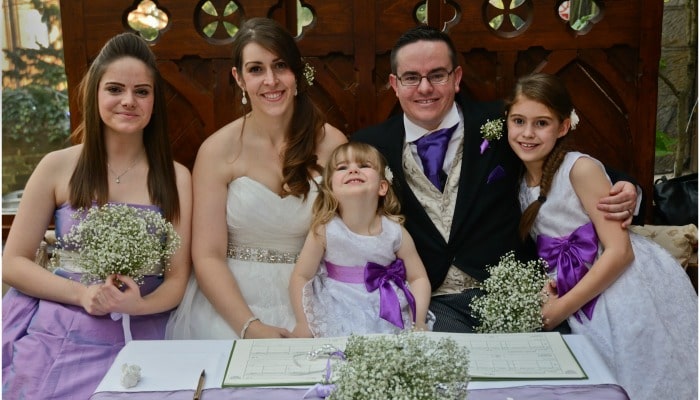 £10 BONUS OFFER: Earn easy cash by watching videos, playing games, and entering surveys.

Get a £10 sign up bonus when you join today.

Join Swagbucks here >>
Feeling well-rested after having had a good few weeks off, I have a total feeling of renewed energy.
As with most people over Christmas and the start of the New Year, my time has been heavily devoted to my family, eating and drinking and being dragged around goodness knows how many shops during the sales…
However, with plenty of time off, I feel that I've sort of forgotten what I was doing before.
My goal was to start blogging again just after the New Year but I struggled; not necessarily to sit down and write but to think of things to write about. So I sit here now, with a blank mind, writing about the fact that I couldn't think of anything to write about! (EDIT: After re-reading this back I realised that I do have quite a bit to write about. If you don't have a drink, grab a cup of tea (or whatever your favourite brew is), come back and finish reading….)
Now it may come down to the fact that so much has happened in the last month that I just don't know where to start.
On top of that, when I started to think about the direction of the blog and what I was going to write next, I started to think things through and an hour of thinking turned into a day, turned into five!
Anyway, I am finally ready to get back to it. I've never lacked enthusiasm but perhaps on occasions, I've become slightly overwhelmed with things and this has made me stall a little. Luckily I have my family to talk to and throw ideas around with. They have also hinted about being more involved with the site in 2015 and this excites me tremendously!
Writing
Ideally, I would like to publish something on the blog at least once a day. Some months I seem to do better than others. December was quite a slow month with publishing content as my focus did shift to my personal life and my wedding.
This again comes down to workload and planning. Although the topic of money-saving and money-making is vast, it can be difficult to write consistently about the same niche day in and day out. To combat this I'm putting aside some time to implement an editorial calendar and instead of looking a week or two ahead, I will plan for a couple of months.
One massive resource that I use to come up with things to write about is you guys that read my blog. From comments left, emails received and interactions across social media, I really get inspired.
As well as writing on the site, I also have a number of off-site commitments and write regularly for the Mirror, BT, Quidco, Kent and Sussex Courier, Moneywise and Moneyaware. I really enjoy the challenges that come with writing for others and it allows me to not only tackle other topics and writing styles, but it gives me access to a whole new audience.
In 2015, Skint Mum (aka Naomi, my wife (yay!)), is also going to be contributing the site. Although she already helps a lot with proofreading and writing the odd post; in 2015 she will be even more active. I'm hoping she will tackle topics that frankly I have no idea about and little interest. Cheap make-up and the best Primark bargains anyone?!
I am also planning to take on a couple of paid contributors who will write three or four blog posts per month, writing again about specific money-saving topics that I don't have a whole lot of experience with.
Ultimately in 2015, I want to grow the Skint Dad blog from what it is now to a site full of current, consistent and up to date money saving help and advice for families who want their money to go further. I certainly cannot do this alone but with the help of others, I'm sure it can be achieved.
Marketing
The saying "build it and they will come" should, in theory, be true. With blogging, you could say the same. Write helpful content and eventually, people will find you and read it. Problem is with millions of blogs around the world, this can take some time and in some cases never!
That's why even if you are the greatest wordsmith if you don't market yourself to others it will be a long road to success!
Marketing and sharing the content of the blog can take up a huge chunk of time so again I am going to get a little help. Naomi loves Pinterest and Instagram and my eldest daughter Beth is a Facebook addict!
This doesn't mean I won't be doing the majority of it. It will just mean that if things get on top of me, I have a couple of people that can take the pressure off. You'll still be able to find me on Twitter 24/7 over-sharing blogs posts and silly cat pictures…
Skint Dad Deals
This is something I am very excited about as being a Skint Dad I absolutely love a bargain! I seem to be a pro at finding them too and often have family and friends ask me where to get goods, appliances and holidays on the cheap – I can always find them cheaper than their price too! That's probably why I've been named the smartest shopper in the past!
Even though I'm skint, and I have the debt to clear, I still need to buy stuff. Everyone does. But, you don't need to pay full price for it.
Skint Dad Deals is something that has grown in the last few months and continues to grow as deal hunters around the country try to seek out the best bargains around.
The trouble is, with everything else, finding deals seems to have been one of those things that slip slightly! Luckily, my lovely family are also Pro Deal Hunters; especially my wife and teenage daughter! They love a bargain and will come home empty-handed many times unless they can get the deal they are after.
As well as having a dedicated Facebook page, I also plan to also develop a section on the website itself so if you're not on Facebook, and are looking for a deal, you'll be able to find it too. Keep a look out over the year for updates.
Site design and upkeep
I'm not the most technical of people but I like to give things ago. Back in August 2013 when the idea of starting the Skint Dad blog came about I had never heard of WordPress and I certainly didn't know how any of it worked.
From searching and reading online, and a lot of trial and error I was able to work out the basics and launch the blog. The design was very simple and looking back now, although I cringe a little, I did what it needed to and allowed me to write and publish my musings for the world (Naomi) to see.
Fast forward to today and there have been massive changes to the site. Around nine months ago I dug deep and bought a premium WordPress theme from StudioPress and adapted it to what you see today. It took a bit of reading to understand some coding and get my head around how best to use different things to make the blog better but I don't think we've done too badly.
It took Naomi and me around four hours to do it all, of which time the site went down for maintenance. It was odd seeing the pages begin to change and then relaunch as something very different. Then, after it was relaunched, I tweaked and changed bits if I didn't feel it worked or wanted it to work differently.
Obviously, I am not the site user but if you see something you don't think works then just let me know and I'll see if I can do something to make it better. We may even look to do a new re-design this year. What do you think?
Wow! So much for not knowing what to write!!
Having thought about everything that comes as part and parcel when blogging, and the direction the Skint Dad blog has been heading in, I want to start getting myself well and truly back on track.
I started this blog as a way to track how our family were going to get out of debt and I want to get back to that.
With that in mind, I've been thinking about my goals for this year.
Me, me, me
Back in the early days of the Skint Dad blog, I shared quite a lot of my personal life. In recent times though that has slipped and instead of writing about me and the family, I've mainly been sharing generic money saving and money making content. That is going to change!
I am going to start writing more about me on the blog and what I've been up to with the family. It will still have an overall money-saving theme but I want to share what our family do on a day-to-day basis to cut back, spend less but without living without.
It's all well and good me telling you how to save money on your household bills, reduce your debt and increase your income but it will be so more effective if at the same time I show you how we are doing the same.
I really enjoy sharing what we've been doing, it's a bit like a guilty pleasure. A number of you have also said how you like to read what we've been up to and have missed that I haven't been doing it so it's something that will start again soon.
Food
I enjoy eating and want to eat nice things but feel I've become a little lazy in recent weeks in the meals I've cooked. I wouldn't say I'm a fussy eater but I know what I like and normally stick to what I know.
I recently wrote about different cuts of meat and what you can do with them which was an interesting post. One of the things I tried to cook with was a pig's trotter. To be totally honest, the idea of eating it made my stomach turn. It didn't matter that it only cost 25p, it was a pig's trotter! However, I did see past my "fear", tried a little and, in truth, it wasn't that bad. It tasted like smoked ham. There wasn't a lot of meat on it and I'm not that much of a fan of ham and pea soup so that will probably be the last pig's trotter I ever buy but it proves that I gave it a go.
If I can eat that surely I can try anything. So, this year, I am going to branch out with what we cook at home and try some new recipes. I even started last night by trying a new dish with smoked sausage that Naomi used to eat as a kid – it was actually very nice and cheap – proving I can change what I eat!
I also want to get back into cooking up some fakeaways! I know it's been a very long time since a new fakeaway has made an appearance on the blog. We often make some of the ones we've cooked up in the past and it's definitely something I want to introduce again.
If you've got any preference on what you want to see me cook up then please let me know for inspiration.
Debt
One of the main reasons I started this blog was to help us track and clear our debt, and keep me motivated when things didn't go to plan. Although in recent months I haven't written about this too much, it's still the ultimate goal.
Starting back in August 2013 we had a total debt of over £40,000. As of today, we have cleared over 30% of this. That has been no mean feat and over the coming months, I will continue to clear and track the existing debt and share with you the ways we are doing this.
Although there is still quite a bit to clear, I can honestly say that I'm not worried about it. Because we have looked at our situation, opened the horrible letters and answered the awkward phone calls, we have managed to set up arrangements with the people we owe money to. Instead of debt dictating our lives, we are in control.
I decided a long time ago that I didn't just want to survive, I wanted to live. By dealing with the debt we are on our way to achieving this.
New Year Resolutions
2014 was an amazing year full of success, surprises and opportunities. Although in 2015 I would happily welcome more of this, it's not what I'm aiming for overall.
This year the main thing I want to achieve is consistency and stability both in my personal and work life. I want to be able to put plans in place that will see us grow the blog to a level where a full-time income can be made, clear our debt quicker than we had originally planned and forward plan financially for unexpected things that might arise in the future.
The best way I can explain it is that for many many years we dug ourselves into a massive hole. At the end of 2013 and throughout 2014 that hole started to become smaller and smaller. Now at the start of 2015, it's not going to take much to fill it completely and start to build the foundations on top.
That's my aim for 2015 – fill the hole and build the foundations that will be strong enough to take us forward and keep building into the sky and beyond.
If you've reached this point then thanks for reading!
Sorry, I've not been around for a while but after the wedding and Christmas, I did really need a break. I hope you missed me….and are looking forward to everything 2015 has to bring – cause I sure am!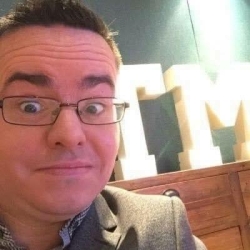 Latest posts by Ricky Willis
(see all)