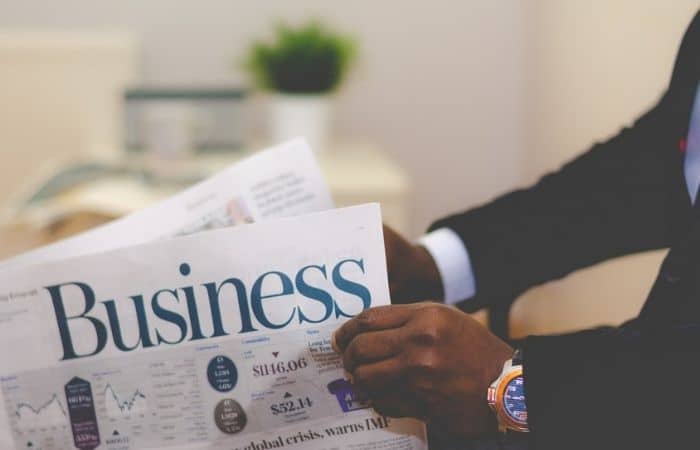 £10 BONUS OFFER: Earn easy cash by watching videos, playing games, and entering surveys.

Get a £10 sign up bonus when you join today.

Join Swagbucks here >>
"Does my company need business insurance?" – it's perhaps the most common question that any entrepreneur or business owner asks themselves.
Small business owners must think more about the importance of buying insurance. Why? Because accidents can happen anytime, and your business might pay for the damages. There are many reasons why you need to buy business insurance now, if you don't have one. Having business insurance helps you:
Save time and money
Protect your business from costs
Offer benefits to your workers
Thus, make sure you are protected and consider the following business insurance policies:
General liability insurance
Commercial property insurance
Data breach insurance
Business income insurance
Workers' compensation insurance
In many cases, business insurance is required. Even if it's not, it's still essential to buy it. Without it, your business might experience financial losses. For example, if a customer gets hurt at your place of business, you may be obligated to pay for their medical costs. Business insurance will protect you, your employees, and your clients from work-related injuries. 
This is why it's completely common and fair to have business insurance. Every business differs from one another, which means that the business insurance needs to vary as well. When buying business insurance, you must consider some factors, including:
Industry
Number of workers
Location
Business components
The society in which we live in nowadays is a controversial one, so it means that your business might be sued any time for whatever reasons. The truth is that it might happen sooner or later, so you might as well be prepared for it. Or, you could get cheap small business insurance quotes now. Even though you might have loyal and really nice customers, they could still claim against you. All it takes is one small mistake from an employee, and lose plenty of money on claims. If you don't have the right insurance in place to cover those expenses, you are going to suffer a major financial issue. 
This could also force your business to shut down – this is a nightmare, especially if you're still in the early stages of expanding your business. For this reason, most insurance expert's advice is that entrepreneurs and business owners get insurance as soon as possible.
Business insurance will give you the peace of mind
Small business owners can agree on the fact that opening a business can be really stressful. This gives them another reason to purchase insurance. With so many aspects of your business depending on you and your employees, sometimes, you might completely forget about other important factors – this includes the possibility of natural disasters happening, fires, and other unwanted situations that can have an absolutely huge negative impact on your company.
Buying business insurance will prevent you from situations you can't control. There isn't a way to prevent every potential accident at work, but insurance is a prevention method in which you can at least pay for the damages that might happen. Knowing that you have business insurance will give you peace of mind, as you will easily replace anything that gets damaged and focus on aspects of your business that you can control, instead of those you cannot.
Your employees must be protected
If you hired employees, then you are likely to buy workers compensation insurance. Honestly, it's the law that requires it. Business owners are responsible for the people that work for them. So, the insurance policy must pay for medical bills, rehabilitation costs, and lost income for injured or ill employees. Business insurance can protect your employees and company from unexpected losses. 
Employees can really suffer discrimination, abuse, and harassment at work. That's why it's important to purchase employment liability insurance, which will cover the legal costs regarding claims of discrimination, and many more. Plus, there are many employees that you wouldn't run your business without. So, if these partners exist in your company, it's wise to offer them a life insurance policy that help in situations when your best employees get sick.
There are different types of insurance that you can purchase, such as health, life, home, and auto insurance. At Bobtail insurance, you will get insurance quotes and study the differences, so you can choose the type of insurance that you need. You could spend thousands of dollars in the event of an accident, especially if it's not your fault.
Businesses are vulnerable to cybercrimes
It seems that now, more than ever, businesses are vulnerable to all types of attacks. The internet has become a huge part of every business, especially online businesses, which are more worried about cybersecurity. If your business stores important data of client's info, such as credit card numbers that you are responsible to protect, then you must obtain a cyber insurance policy. This can help you provide coverage for all types of cyberattacks.
Businesses have vehicles and drivers
Even if you are driving to work with your personal vehicle, you will still need to purchase commercial auto insurance. Accidents can occur while using the car for business purposes, so your personal car insurance won't cover the costs. If you and your employees are driving to work with the business vehicle, then you might want to purchase a commercial auto insurance policy. This way, you will make sure that you are protected from possible losses, such as accidents, vandalism, bodily injuries, property damage, and so on.
Conclusion
Regardless of what type of business you are running, you need to provide safety in order to grow your business effectively. Business insurance offers that safety any business needs. Knowing that you are protected from a wide variety of risks and possible damages, you can continue focusing on your businesses' goals and objectives. To get a better understanding of why you need business insurance, make sure you contact an expert insurer at any time, and ensure that you get the right coverage for your businesses' needs. 
Latest posts by Lorna Beattie
(see all)