Here are all the daily clues and answers for TopCashback Summer Treats 2020 – there's an instant-win prize fund of £17,000!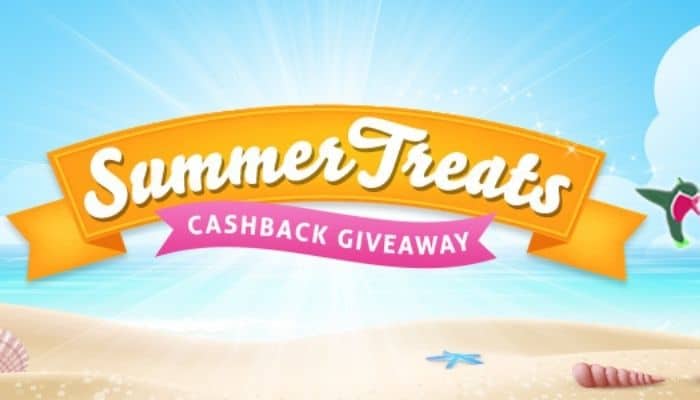 £10 BONUS OFFER: Earn easy cash by watching videos, playing games, and entering surveys.

Get a £10 sign up bonus when you join today.

Join Swagbucks here >>
It's time for the TopCashback Summer Treats giveaway! Over the next few weeks, there are 84,000 instant-win prizes up for grabs, plus a £1,000 mega prize.
Everyone has a chance to win – you just need a TopCashback account.
Top Cashback runs giveaways at different points throughout the year like the Topcasback Autumn Treats, TopCashback Christmas Treats, TopCashback Trick or Treats and TopCashback Sweet Treats, and it's a good way to try and win some money.
Top Cashback Summer Treats 2020
In total, there are £17,000 of prizes available to be won this summer.
To get started, you just need a TopCashback account (it's free to join and you can sign up for one here).
You then need to get your quiz head ready. Each day you need to solve a clue each day to find a flying hummingbird, hidden somewhere on the site.
When you solve the clue (or use our pre-solved Summer Treats answers below), head to the page and click on the flying hummingbird to claim your prize.
Prizes will be part of a collection to earn instant win prizes, which is why you need to check for clue each day so you can get a whole set and win.
Once you've collected them all, you will get an instant cash win paid to your TopCashback account within 48-72 hours. Instant win prizes start at 10p and go up to £100!
Each hummingbird you find will give you automatic entry into the £1,000 in the prize draw.
Plus you can earn an additional 5 points if you share to Facebook and Twitter.
It's not just one bird either. Although you'll get a clue for where to find one hummingbird, you can find bonus prizes each day if you look around at other retailers and providers. I've been able to find three a day which boosts my chances of collecting a prize and gives me more entries to the £1,000 prize draw.
Topcashback Summer Treats clues 2020
New clues are released daily, so watch this space to get the next clue plus the TopCashback Summer Treats 2020 answers:
Where else have you found hummingbirds? Leave a comment below to give others a chance to find them.
Day 1 – 13th July – RAC Breakdown
Day 2 – 14th July – Grenade
Day 3 – 15th July – 20cogs
Day 4 – 16th July – Ted Baker
Day 5 – 17th July – & Other Stories
Day 6 – 18th July – Tastecard
Day 7 – 19th July – La Roche Posay
Day 8 – 20th July – Scottish Power
Day 9 – 21st July – BrandAlley
Day 10 – 22nd July – Carphone Warehouse
Day 11 – 23rd July – Misspap
Day 12 – 24th July – Coast
Day 13 – 25th July – Kate Spade
Day 14 – 26th July – Buyagift
Day 15 – 27th July – Exante Diet
Day 16 – 28th July – Coach Stores Ltd
Day 17 – 29th July – Karen Millen
Day 18 – 30th July – M and M Direct
Day 19 – 31st July – Monsoon
Day 20 – 1st August – Harvey Nichols
Day 21 – 2nd August – Bloom & Wild
The answers above are only meant to be found on that day. So, if you try to find the hummingbird on a different day it likely won't appear.
You will need to find the TopCashback hummingbirds on the desktop or mobile site. If you are an app user, you won't be able to find the birds on the pages, so switch how you use the site during the giveaway.
What is TopCashback?
Cashback is a way of earning money back when you shop. Instead of using a voucher code to get money off at checkout, with TopCashback, you get paid a percentage or set amount back after you shop.
Those amounts add up fast, and you can earn a few hundred quid a year – easily!
To earn cashback, search for the retailer or service provider you need to buy something from. Then click the link on TopCashback site, and you'll be redirected to the site. Shop as normal, and you will earn a % or set amount back of what you spend.
Everything you earn is classed as tax-free.
Cashback can be made on your weekly food shop, when you buy clothes, or when you change your energy provider.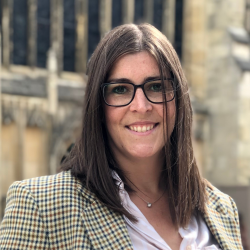 Latest posts by Naomi Willis
(see all)