All clues and answers for the TopCashback Trick or Treats giveaway 2020 – instant-win cash prizes worth up to £100, plus a top prize of £1,000 cash.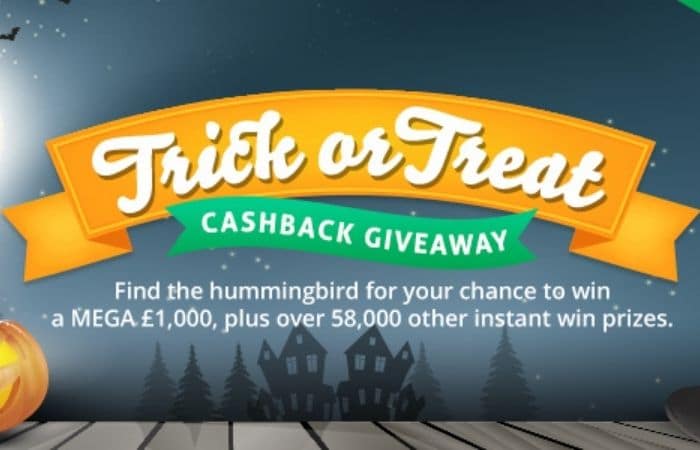 This site contains affiliate links. We may receive a commission for purchases made through these links.
[Learn more]
TopCashback Trick or Treat giveaway is back for another year with your chance to win £1,000 cash, plus 58,000 instant win cash prizes.
It's really easy to play and win; you just need a TopCashback account.
Top Cashback run giveaways at different points through the year like the Topcasback Autumn Treats, TopCashback Summer Treats, TopCashback Sweet Treats or TopCashback Christmas Treats, and it's a good way to try and win some money.
TopCashback Trick or Treat Halloween 2020
In total, there are £13,000 in prizes to be won in the run-up to Halloween!
First off, you need a TopCashback account (it's free – sign up for one here).
To take part in the Halloween Trick or Treat Giveaway, you need to check back each day to find flying hummingbirds.
This is what you're looking for…as you scroll down the page, you will see the bird start to fly across the screen carrying a pumpkin or a zombie's hand!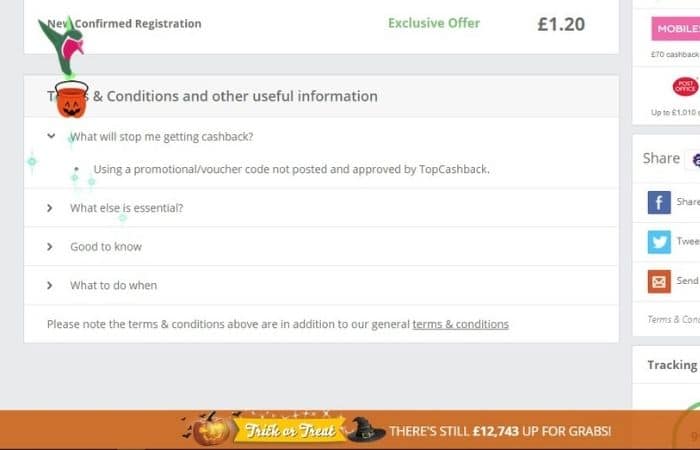 You then click on the hummingbird, and it will reveal your mystery treat.
Prizes can be part of a collection to earn instant win prizes – so this is where checking daily is worth it as you want to get a whole set.
Once you've got all of one set, you will get an instant cash win added to your TopCashback account within 48-72 hours. Instant win prizes start at 10p and go up to £100!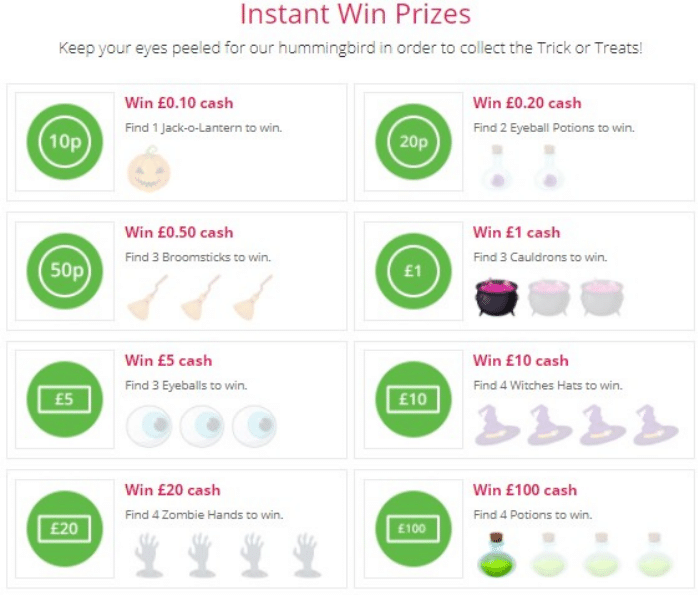 When you find a hummingbird, you'll also get you an extra entry into the £1,000 in the prize draw.
Plus you can earn an additional 5 points if you share to Facebook and Twitter.
Although there is one a day to be found with the clues, there are also other birds flying around, so it's worth having a bit of a nosey (if you've got time) to find extra prizes or prize draw entries.
TopCashback Trick or Treat 2020 answers
New clues are released daily, so watch this space to get the next clue plus the TopCashback Trick or Treat Giveaway 2020 answers:
Day 1 – 19th October – 20 Cogs – I won a Potion – if I get 3 more I win £100 (also, after hunting around, I found a Cauldron (x3 for £1) on giffgaff and an extra prize draw entry on Very)
Day 2 – 20th October – The Royal Mint – I got a prize draw entry (PDE). (After searching, I got another prize draw entry on TalkTalk and another on House of Fraser)
Day 3 – 21st October – Exante Diet – I got a Broom (need x3 to win 50p)
Day 4 – 22nd October – Misspap – I got a PDE
Day 5 – 23rd October – Michael Kors – I got a Zombie hand (need x4 to get £20 cash)
Day 6 – 24th October – Red Letter Day – I got a PDE
Day 7 – 25th October – Boohoo – I got a PDE
Day 8 – 26th October – Waggel Pet Insurance – I got a PDE
Day 9 – 27th October – eBay – I got a Witches Hat (x4 to win £10)
Day 10 – 28th October – BrandAlley – I got a Cauldron (x3 for £1 – this is my second one)
Day 11 – 29th October – Nasty Gal – I got an Eyeball (x3 to win £5)
Day 12 – 30th October – FitFlop – I won another PDE
Day 13 – 31st October – Urban Outfitters – I won 10p!! I found a Jack o Lantern and won and instant prize!
Where else have you found hummingbirds? Leave a comment below to give others a chance to find them.
If you search for the hummingbird on a different day to what's listed, it likely won't appear as they are specific to the prize for that day.
You'll also need to play this giveaway using the desktop or mobile site. As much as I've tried, I've never been able to find a hummingbird on their app.
Want a free pumpkin? Get a free pumpkin from TopCashback Snap & Save this Halloween!
Halloween trick or treat clues
Here's the Day 1 clue…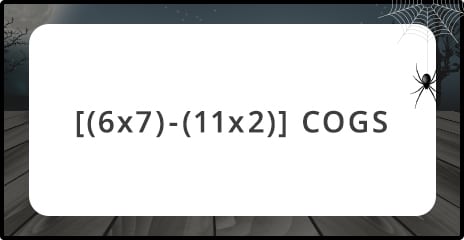 Day 2 clue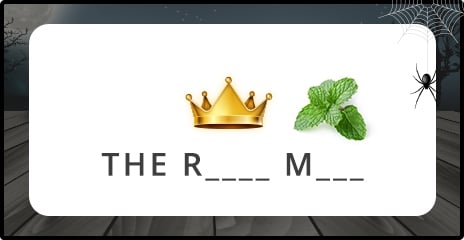 Day 3 clue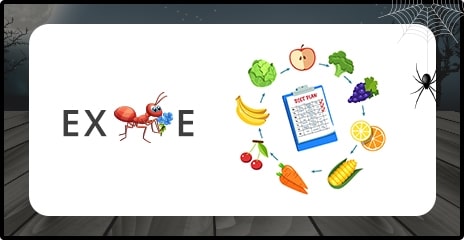 Clue 4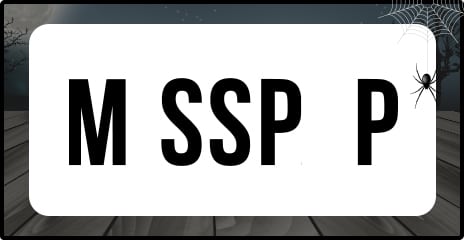 Day 5 clue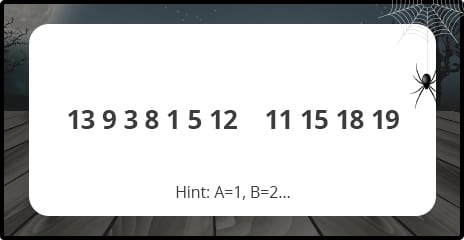 Day 6 clue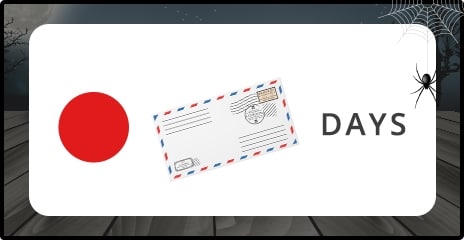 Day 7 clue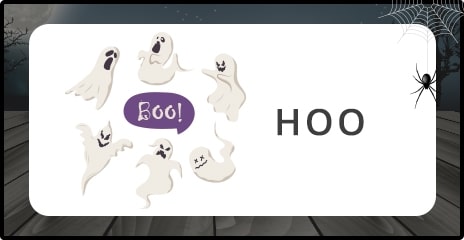 Day 8 clue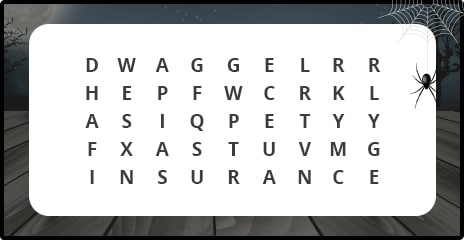 Day 9 clue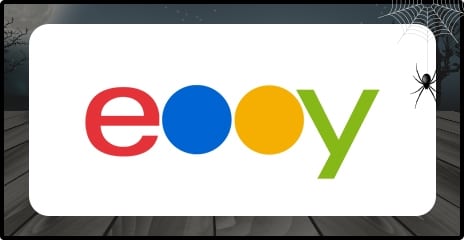 Day 10 clue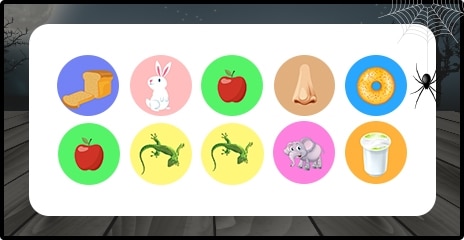 Day 11 clue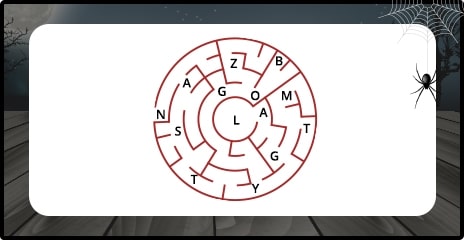 Day 12 clue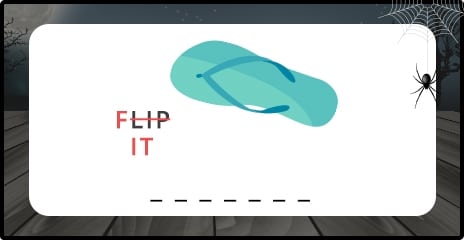 Day 13 clue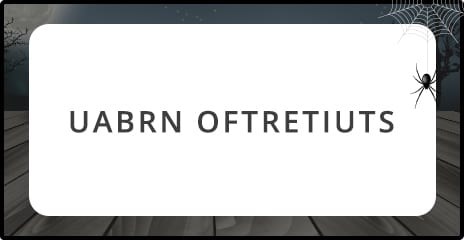 What is TopCashback?
If you're not using TopCashback yet you should be.
TopCashback pays you to shop.
Simply search for the retailer or service provider you were going to use anyway. Then click through the link of the TopCashback site, and you will earn a % or set amount back of what you spend.
This could be 4% back of what you spend shopping for food at Iceland up to £110 cashback if you shop with Carphone Warehouse!
You can easily make hundreds of pounds back each year.
Cashback can be made on everyday food shopping or buying clothing, or changing energy providers to getting new content insurance.
:: Come and join thousands of other savvy people in the Skint Dad Facebook community to find out tips and tricks to make your money go further and make more money.
Enjoy this post? Why not also sign up to receive our newsletter.
We send out all the best money saving news and tips from the site, and as an added
bonus you'll get an exclusive £16 cashback from Quidco (new members only)
Latest posts by Naomi Willis
(see all)