You're forced to watch commercials on YouTube and during breaks on TV, so why shouldn't we get paid to watch ads? Oh yeah, you can. Here are all the details for how you can watch ads for money.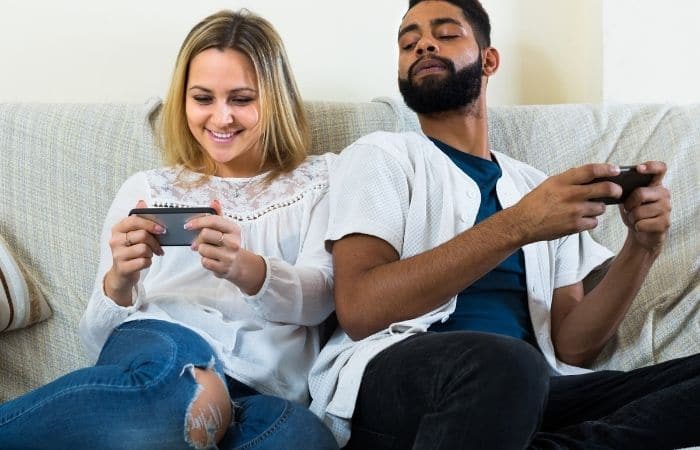 £10 BONUS OFFER: Earn easy cash by watching videos, playing games, and entering surveys.

Get a £10 sign up bonus when you join today.

Join Swagbucks here >>
Here we go into a bit more detail about how they work, how to get a sign up bonus, and the minimum payouts. However, the three above are the best ways to watch money for ads to get started.
---
Swagbucks
Swagbucks is a survey site where you can earn more by playing games and getting cash back, but you can also earn money from watching ads in videos online.
You get a whopping £10 cash welcome bonus when you sign up to Swagbucks here today.
You can earn a maximum of 150SB a day (SB = Swagbucks), which is quite fair and stops people from scamming the system.
When it comes to watching videos, you can pick what you prefer from things like short films on fitness, food and cooking tutorials, entertainment and fashion. There are also promos for films, app trailers and Hollywood news, which can be quite fun to watch in the background.
For rewards and making money, you earn points called Bucks (SB) which you save up and transfer over for PayPal cash or can trade in for discounted gift cards.
Watching videos with Toluna
You can get a 500 points sign up bonus when you register with Toluna today. On top of that, you get another 1,300 for completing your profile.
Then, you continue to earn points when you complete surveys or watch video ads. They even offer product testing.
As the points add up, cash out the rewards for free Amazon gift cards, PayPal cash, gift cards and shopping vouchers, or you can even opt to try an instant win prize.
PrizeRebel
I quite like PrizeRebel as there are lots of different ways to make money with them.
You can watch ads for money and just let them play in the background as you're getting on with your day. Be sure to check back to the page every now and then as you need to select a new video, or click to show you're still there.
You collect points when you watch video ads, and also through tasks and market research.
There is a minimum payout of 500 points, which is equivalent to $5.
You can cash out to PayPal (and it easily converts to pounds for you), or you can pick from a range of gift cards. You can get a discount on the face value of the gift cards if you don't want the PayPal payment.
For PayPal (as that's how I've usually cashed out), you can get the payout within 72 hours, but I've found the money in my account the next day.
Inbox Pounds
You can get started quickly and make money watching ads with InboxPounds.
You get a £1 sign up bonus when you join, and you can also be rewarded for reading emails, taking surveys, and searching the web.
You earn or can turn your earnings into Amazon or other shopping gift cards.
There is a minimum payout of £20, so you do need to save up before you can cash out.
Earnably
You're able to earn digital rewards or a gift card when you complete tasks like watching videos with Earnably.
You can cash out instantly with PayPal or with shopping vouchers. You can also earn extra bonus points if you keep a lookout on their Facebook or Twitter profiles as they share codes to get you extra points.
There is a minimum payout before you can cash out your earnings.
WeAre8
This is one of my new favourite ways to make money watching ads. Instead of having other add-ons like online surveys, with this option, you are paid to watch ads with WeAre8 and nothing else.
The videos are also really short, so you don't feel you're wasting your life away. You can't watch whenever you want and need to wait for them to let you know when a new ad is available.
They text me around once a week with a new video, and each one lasts around 20-30 seconds, which is an easy way to make money. If anything, my only criticism of the website is that I would prefer there to be more.
Once you've watched the video, you need to answer a couple of multiple-choice questions, which takes seconds.
When it's time to payout, they make payment via PayPal.
iRazoo
You can watch ads for money in between watching entertaining videos and movie trailers with iRazoo.
You can a sign up bonus of 50 points when you verify your email (so they know you're legitimate).
You save up points for gift cards or to cash out. Rewards are paid out weekly.
In the UK, you're only able to get money via PayPal (which I don't think is a bad thing). If you're reading this in America or Canada (hello), you can also pick from gift cards or a shopping voucher.
In addition to watching ads for money, there are easy ways to earn money online with iRazoo.
As a rewards site, you're able to earn more by taking surveys, when you play games, or if you're searching the web.
Make even more iRazoo points by entering promo codes, downloading apps, completing daily goals and reading their emails or even their blog.
You might start with them when you watch ads for money, but there are other ways to boost your earnings.
There is a minimum payout, and you need to reach 3,000 iRazoo Points. Although, as they payout weekly, it won't take long to build up and get the money.
Can you watch ads for money?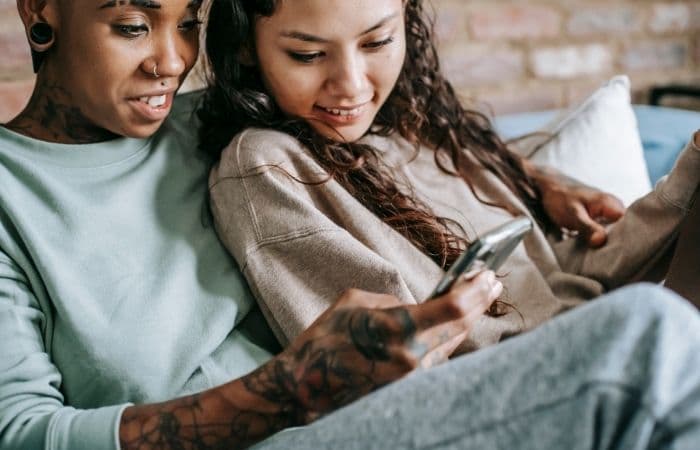 Why not use your spare time and get paid to watch videos in the process?
You don't need any experience or prior knowledge, and the video content can just play in the background while you get on with other things. When you watch ads for money, it's probably one of the easiest ways to make money.
You'll need to check back every now and then to press to the next video, which makes sure you can earn cash rewards.
It's simply an easy way to earn extra money for nothing.
What app pays you to watch ads?
All the websites work on desktop and mobile phone browsers.
You don't need to download a separate app to use them (why waste the space on your phone)?!
Instead of downloading an app, you could always save a shortcut of the website to your phone home screen.
Can I earn money by watching videos?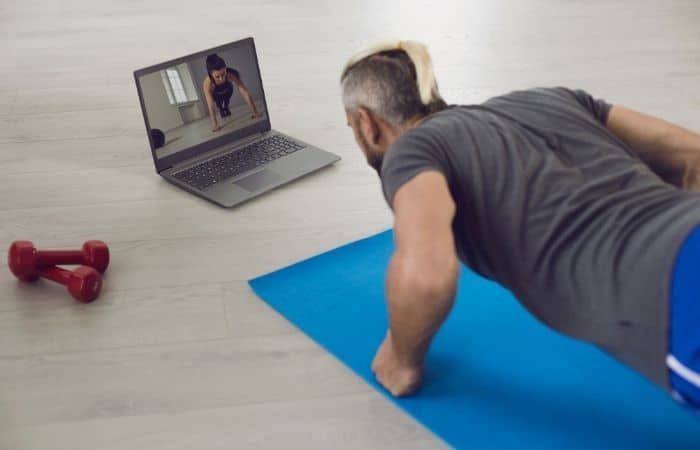 Yes, by signing up for more than one website, you can really start to earn money.
It's only small amounts at first, but as the weeks pass by, your earnings start to grow.
I find it a great way to help save up for things like summer treats or for Christmas.
How much money can you make from watching videos on YouTube or on TV? Nothing! This is a far better money making idea to earn extra cash.
One thing to mention is that you should never pay to sign up for a get paid for watching ads website. The ones listed here have been tried and tested, so I know they work.
I have researched and found others that expect you to pay a one-off, monthly or quarterly fee to earn more and see premium ads.
Obviously, it's down to you if you want to spend your money this way, but there is absolutely no need to when there are websites (like the ones listed above) that offer the same thing for free.
How can I make money by watching ads?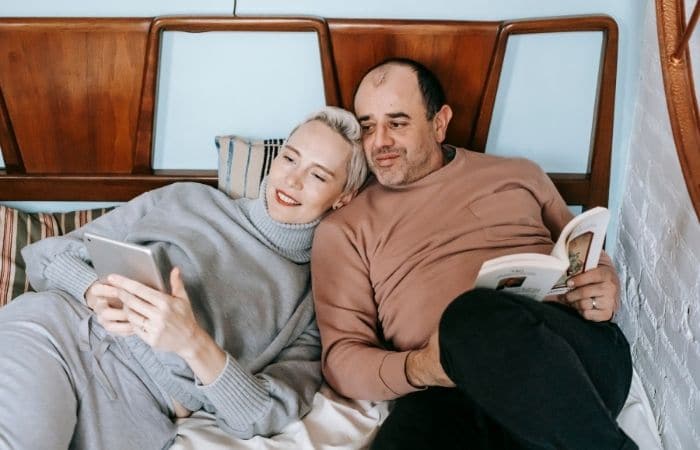 You might wonder how companies are able to pay you to watch ads for money.
The companies you watch ads through are getting paid to run the adverts.
We run image/display adverts on this site to earn revenue (you can make money blogging too, check out how to start a blog). We earn a £ amount per 1,000 people who see one of the ads.
Each time the video ads are viewed, the company earns money. With video ads, you can earn a lot more money per 1,000 views than with a display ad.
To incentivise you to watch, they share some of the advert revenue, and you get paid for watching.
Get paid to watch videos
So, will you give any of these ways to watch ads a try?
Would be interested to hear how you get on or if there are any other places to watch videos and ads in the UK that are new or worth trying out.
Paid to watch ads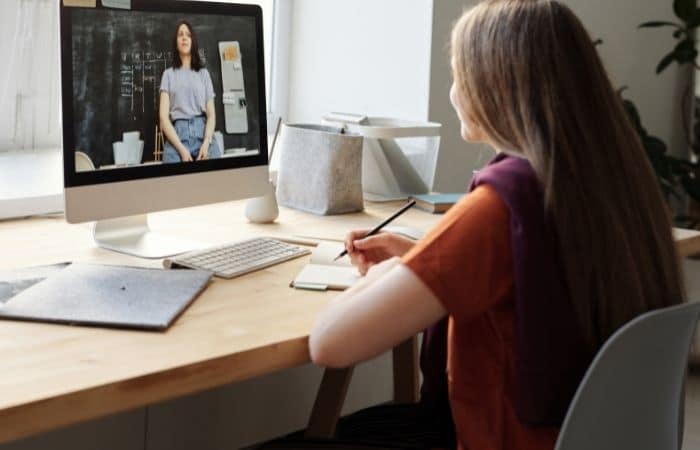 You do get paid to watch ads, but the amounts aren't going to mean you can quit your job.
However, it's a nice amount that adds up in your spare time to supplement your hobby, help save for something, or get you on your way to clearing debt.
Whatever your goal is to earn extra cash, watching ads for money is just one way you can make money online.
For the rewards site that allows (as some of them are solely where you get paid to watch a video), also take advantage of other making money potentials like surveys, playing games, using shopping online and cashback.
How much can you really make?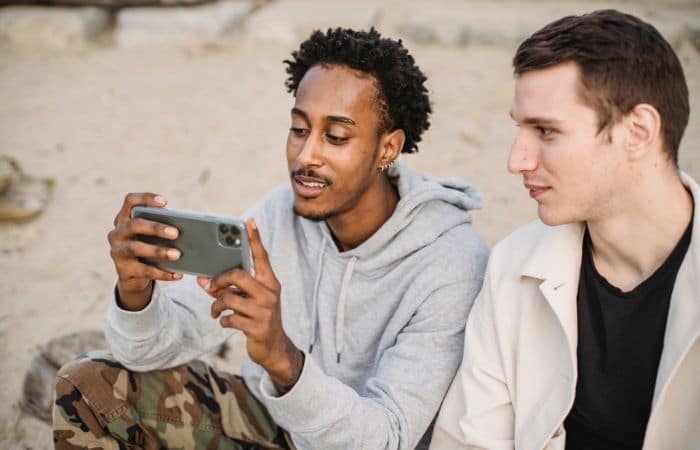 It all really depends on what site or app you're using and how long you spend watching ads.
You could look to add around £10+ a month into your PayPal for doing this alone.
Remember to use multiple sites, plus other money making options available to you (like paid surveys UK and playing games), and you can earn even more!
There is a minimum payout on the majority of sites that ranges from £5 to around £20, so it may be that you cannot earn cash and get a payout each month from all of them.
Ways to get paid
PayPal is a good option across most platforms, as you can do what you want with the money you make.
However, you can get a wide range of gift cards too.
To get more for your money, gift cards might be a better option as you can usually get them at a discounted rate.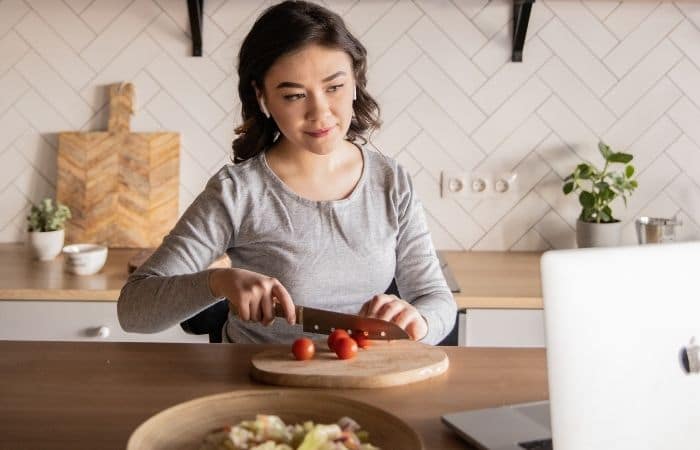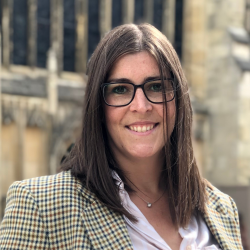 Latest posts by Naomi Willis
(see all)