Skimming is an easy way to save hundreds of pounds over year. You don't save much at a time and you won't miss small bits of money from your budget.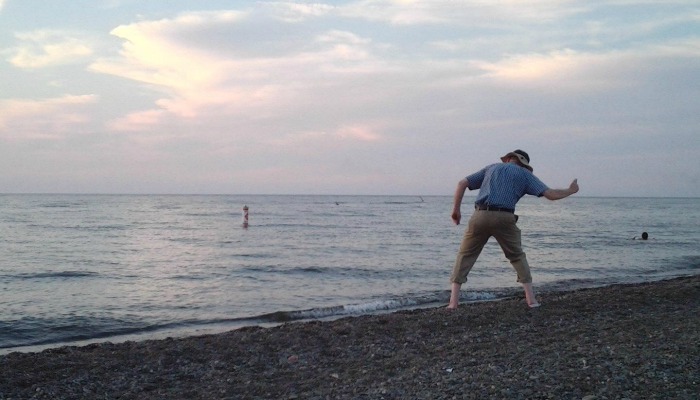 £10 BONUS OFFER: Earn easy cash by watching videos, playing games, and entering surveys.

Get a £10 sign up bonus when you join today.

Join Swagbucks here >>
Saving money can be hard going. The number of times in the past I've had all good intentions to save, transferred £50 to my savings account come pay day, but then spent most, if not all, of it before the end of the month as I was a bit skint!
Because I know there is a lump sum there, I am tempted to spend it. But then I started to skim.
What's skimming I hear you ask!
Well, skimming has nothing to do with low calorie milk or throwing pebbles into the sea. Skimming is all about saving money.
And it's really simple to do – you just need access to your bank online and a savings account.
What is skimming?
In business, skimming money is stealing money off the top.
However, there is nothing dodgy about this savings method! The principle of skimming money for savings is taking money off the top from yourself.
You can use skimming to your advantage to save a little bit of money here and there. Without realising, over time, you will have saved yourself a fair amount with very little effort.
How does skimming work?
Skimming is very easy. First up, log onto your online bank.
How much money do you see?
There is a low probability that you see a rounded number with zero pennies. With skimming, you transfer the odd amount over to leave you with a whole number.
Let's say you have £128.45 in your bank.
If finances are ok – round it down in the nearest £10 and transfer £8.45 over.
If money is a bit tighter – get your balance to the nearest £5 and transfer £3.45 to your savings account.
Then leave the money in your savings account for as long as possible. You'll earn a bit of interest, can use it as an emergency fund or save for something special.
Related: Chip savings app review
Angela Reid, a member of the Reduce Your Supermarket Spend community, has been skimming her bank accounts for two years.
She wrote in the group: "last year it paid for our holiday spending money and now we're skimming to save for house improvements (will be a long time until we are ready for that though).
"I skim every account as hate seeing it without the zeros at the end."
How often should I skim?
Skimming money can be done as often as you want. Some people will skim each day (if you use your bank account every day); other people decide to skim money once a week.
Naomi, also known as Skint Mum, doesn't have a set time to skim her account and she does it any time she logs onto her bank. She said: "skimming money from my bank is a great way to save a bit of money without even realising.
"As it's just little amounts leaving my bank, I don't really notice it. But, transferring £4 here and £1 there can add up to over £100 by the end of the year, without noticing a big dent in our budget.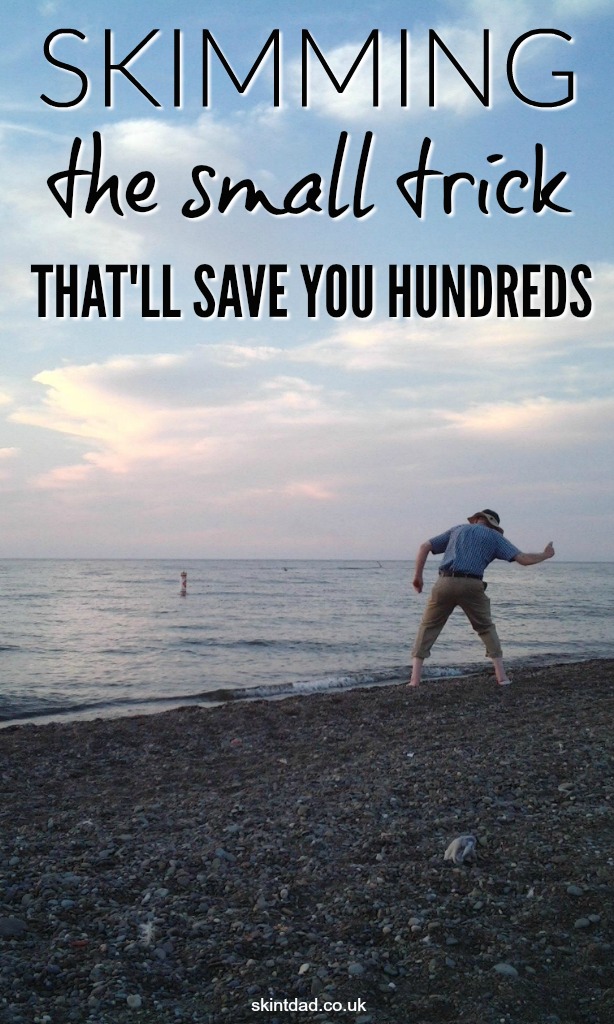 "While it's not a massive amount of savings, it's like having free money at the end of the year!"
Clearly well worth trying it out!
Skimming your purse
You could even skim your purse.
If you carry more change, how about skimming the cash in your purse, wallet or pocket?
Take any odd coins out, leaving with you with a whole £1, rather than any pennies. The loose change can get saved into a pot, or even used towards the 1p saving challenge.
Anything else I need to know?
How much?
Some banks will not let you transfer a balance of less than £1, so if your balance is £50.12 you may need to wait for your next transaction before skimming – or transfer it down to the nearest £5 (ie transfer £5.12, to leave £45).
Remind yourself
If you've got a million and one things going on in your life, it may be worth setting yourself a daily or weekly alarm on your phone to remind you to skim – that way you'll always be saving.
Related: 3 Simple Tips to Save Money When You Normally Struggle
There's an app for that
While you can skim your bank yourself, apps are popping up that will skim your account for you!
Chip is an app that saves automatically from your bank using clever algorithms. Check out this guide to Chip for all the details.
Many banks also offering this as a service now. TSB, Lloyds and Halifax (to name a few) allow you to Save the Change. Each time you use your card; they round it up to the nearest pound and transfer the money over to your savings account.
Sainsbury's SaveBack is slightly similar as you get a card you need to save onto at the till. Maybe worth asking the cashier to round up your food bill and save that onto the card.
If you're into fintech banking, Moneybox allows you to skim your account and save into a Lifetime ISA, Monzo are fans of skimming and you can even save into a Vault by rounding up your save change with Revolut.
Read next: What's best? Difference between a bank and building society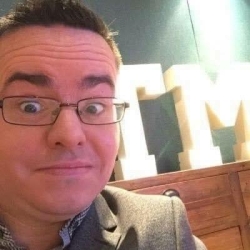 Latest posts by Ricky Willis
(see all)