When it comes to saving money it can be a hard slog. But, these tips can make it easier. Now all you need to do is work out what you're saving up for.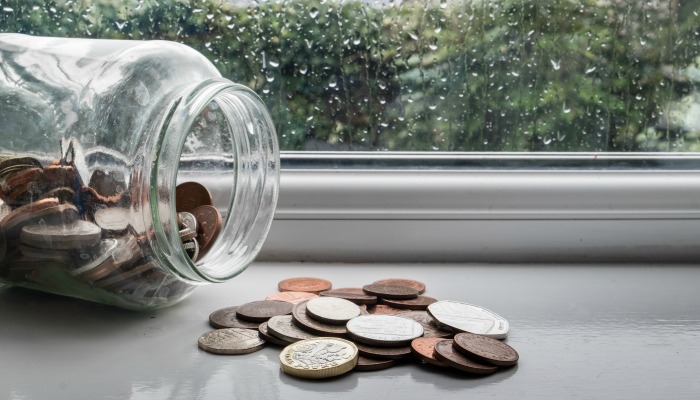 £10 BONUS OFFER: Earn easy cash by watching videos, playing games, and entering surveys.

Get a £10 sign up bonus when you join today.

Join Swagbucks here >>
I've actually lost count the number of times that I've managed to save money at the start of the month only to break into it before the following payday.
I don't seem to be the only one though. There are 16 million people who have less than £100 saved, according to the Money Advice Service!
Even just having that much saved can really help if something happens and you need a bit of cash for whatever reason.
We've been stuck so many times in the past for not having savings – it's actually made us fall deeper into debt! So I find it really important to save something, anything, even a few quid, as saving something is better than nothing at all.
I am getting better at saving money and it's down to two things. I've had a change in mind set and I've been using a very handy app called Chip.
What is Chip?
Chip is a clever automatic savings app that works out how much money you can manage to save.
Based on your own spending habits, it uses clever technology to see what bills you pay, how much cash you usually draw out and any general money you use to calculate an affordable amount of money that won't leave you feeling skint.
Read Naomi's Chip app review
Change in mindset
While having a really handy app is brilliant to help me save, there are a few other things that happen in the background.
My savings are probably getting better due to a couple of things:
Creating (and sticking to) a budget
Set up a savings goal
Saving a manageable amount
That's it – short, simple and sweet.
Set a budget for fun
Budgeting for fun – yep you need to do this!
Creating a budget is one thing, but having no fun time in my budget has made it all go to ruin in the past.
I think that by overstretching and over-committing my budget it made my savings bust.
However, after spending a lot of time finding a budget process that works for us, I can clearly see how much we have to pay the bills, save some money and have some left for play.
I've found it's really important to have a balance of bills, saving and playing or it all just feels a little pointless. Why work to get money in if it all goes up in smoke to pay out to everyone else?
Having a little bit in the budget for fun (it doesn't even need to be much) means saving anything else doesn't just feel like a chore you'll never see a result from, as you're getting a bit of a treat each month.
What's the point in saving?
Why bother putting money aside each month? Is it just going to sit in a random pot, gathering dust until the end of time?
If you don't know what you're saving for then what's the point?
Have a think about what you need and what you want.
Needs are slightly more important as they are essential for you, your home or your family.
Wants are fun things that just bring a bit of joy to you, but you don't really need them to get by.
The best thing to start saving for is an emergency fund. Some say that you need at least three month's worth of your bills and expenses to have for a back-up.
What if you lost your job? This pot of money could see you through until you get back into work. What if the washing machine blew up? Could you find the cash easily to repair or replace it?
Related:
Once you've got that pot of money stashed (in an easy access savings account), then it's on to debt, home improvements, a family holiday, a mortgage deposit, getting married, something from your bucket list, funding going back to college or uni?
Or perhaps it's even having a few quid spare to pay for the car MOT, or Christmas and birthdays?
The list is potentially endless and is down to you about what is most important.
What is important is having a goal in mind than writing it down so you can see it and have an aim.
The Chip app actually has a section where you can write down your goal. It's useful to keep this in the app as it's all in one place.
Save what you can afford
I used to stick hundreds of pounds into a savings account each month. The day after payday I was really impressed with myself – my account looked flush and I felt like I had money.
But, for whatever reason, I ended up dipping into those savings at some point throughout the month. Then, as I'd already touched it, though I may as well have a little more. Come to the end of the month, all the savings were gone and I was back at zero again.
Having savings is useful so you can tap into them if you need, but (see point above) it's best if there is a goal.
The problem I was having is that I was just saving too much (again, see the other point above).
Instead, what I needed to do was save smaller amounts; even £10 here or £20 there.
It might not seem like a lot, but it does start to add up over the months and you don't miss having small amounts coming out of your bank.
This is exactly what happens with the Chip savings app. It can see what you're going to pay out for and uses a smart algorithm to work out what you can afford and what won't leave you tight by the end of the month.
It saves small enough amounts that you don't miss the money, but it really does add up fast.
Now all you need to do is work out what you're saving up for 😊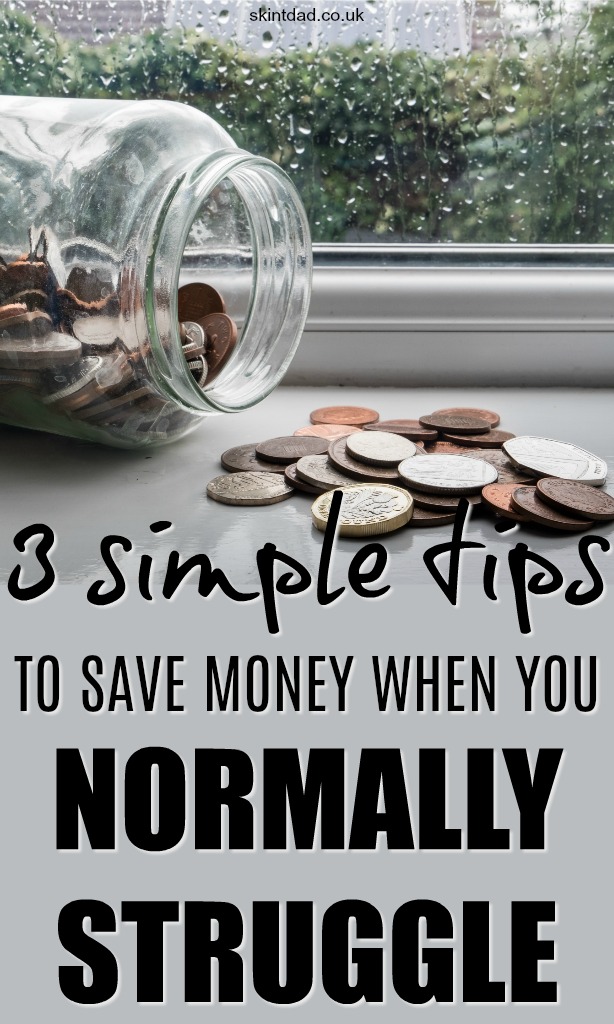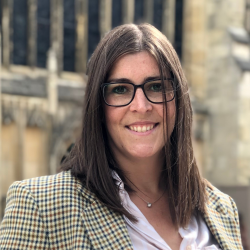 Latest posts by Naomi Willis
(see all)