Do you really need a TV Licence? More and more people just don't need one anymore! Stop paying out for something you don't need and find out if you can cancel.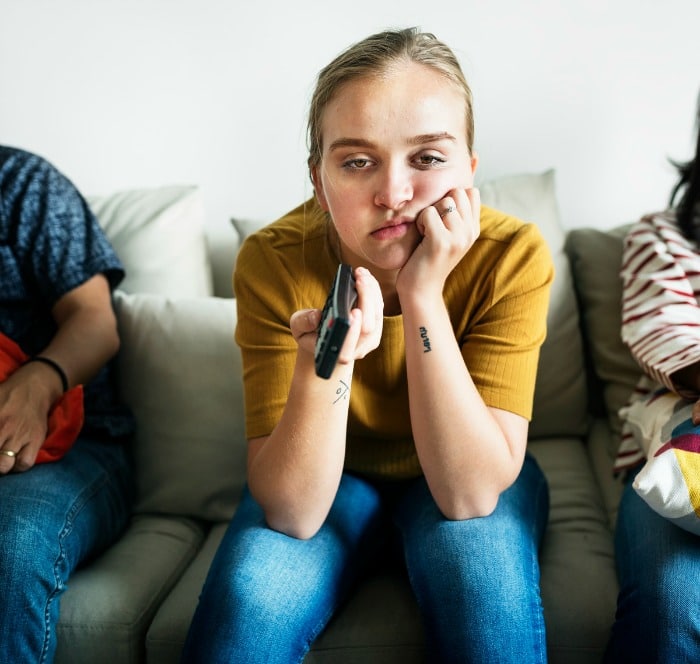 £10 BONUS OFFER: Earn easy cash by watching videos, playing games, and entering surveys.

Get a £10 sign up bonus when you join today.

Join Swagbucks here >>
Do I need a TV licence?
Do I need a TV licence to watch Netflix?
They are questions that get brought up a lot in our communities, and they that get a whole heap of different answers.
Some are adamant you need it and others happily ditched their TV licence years ago.
How about if I said it like this…
Me: "Can you give me £13 please?"
You: "What for?"
Me: "Nothing"
You: "Erm…no!"
If you don't actually need a TV licence then you are just giving your money away for no reason!
And there are a lot of people jumping ship!
More than 860,000 TV licences were cancelled in 2017-18, which is a rise on the previous year.
It works out at around 2,300 cancellations a day.
When you consider you can get NOW TV or Netflix for cheaper than the cost of the TV Licence (which goes up again (for the third year in four years) to £154.50 from 1 April 2019), you can see why people are calling it the "Netflix effect".
But, what's the right answer?
Do you need a TV licence or don't you?
The TV licence site is very much – you need one!
And that's the reason more people don't cancel; they're not really sure if they can or not.
It takes a fair amount of research to really find out the facts about whether you need to pay for a TV licence or not.
While the cost of a TV licence isn't massive, if you don't need it then you could be saving yourself £150.50 a year. Ok, so that's around £13 a month, which isn't massive, but it can still go towards something else.
When you need to have a TV Licence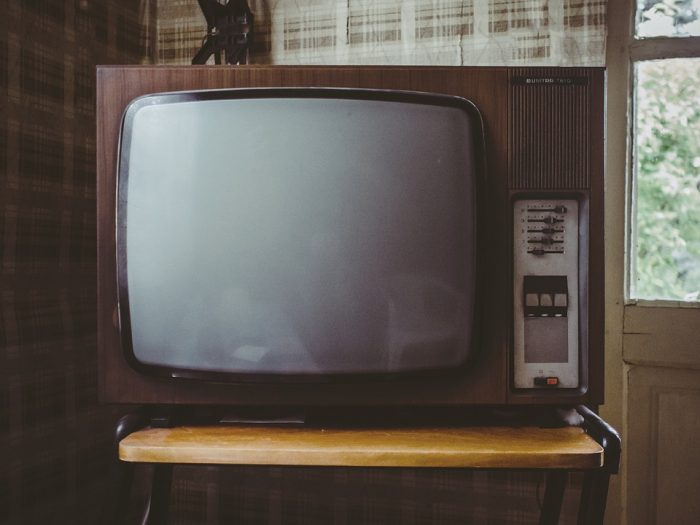 Let's get a few things straight first.
By law, you need to have a TV licence if you watch live TV or you record live TV to watch later.
Live TV
While many think the TV Licence is all about the Beeb, it's not just about watching BBC channels.
Live TV means you watch ANYTHING live!
This could be live TV from ITV, Channel 4, Channel 5, Sky channels, Freeview or Freesat channels, +1/+2 channels or any other channel you may watch. It could also be if you watch a one-off event live on Box Office.
You could also stream live TV services over the internet on NOW TV, YouTube or Amazon Video so they also count without you needing to have a TV Licence. (Most of the time these services are NOT live.)
Read next: how to get NOW TV for free?
Record live TV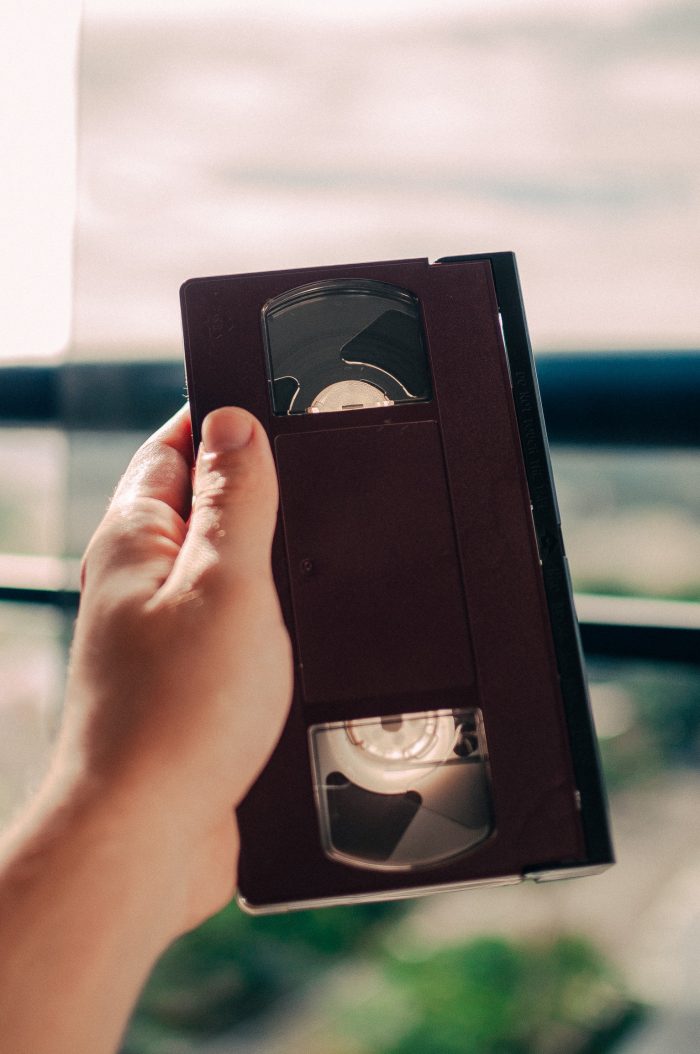 On top of watching TV as it happens, if you choose to record live TV to catch up later then you will need to have a TV licence.
Again, this is on the BBC and all other TV channels as well.
This isn't just recording on your set-top box, but also if you record to DVD or onto VHS.
Live or catch up on iPlayer
You also need a TV licence if you watch anything on the BBC catch-up service iPlayer.
This is whether you watch it live, on catch up or on demand.
Not just on your TV
Having a TV Licence is not just about watching live TV on your actual TV.
If you watch live or record live TV on your phone, through your games console, computer, digital box or on Freeview then it still counts as needing to have a TV licence.
A TV Licence is needed at home but also while you're out. You'll need a licence if you go shopping and watch a bit of news on your phone to pass the time, or you head to work and watch iPlayer on your computer during your lunch break.
Can you cancel your TV licence?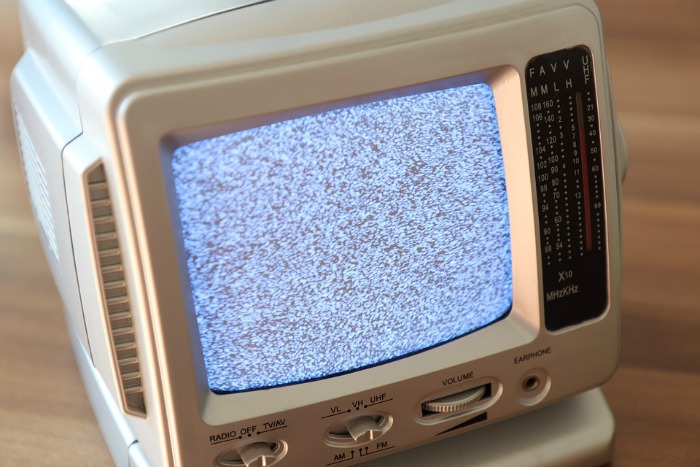 So, you really don't take a peek at who's eating bugs on I'm a Celebrity or flick to see what's happening in Albert Square?
Provided you can, hand on heart, say that you NEVER:
watch live TV, or
record live TV, or
use the iPlayer
then you can cancel your TV Licence and save yourself £150.50 (2018 price) a year.
What can you do without a TV Licence?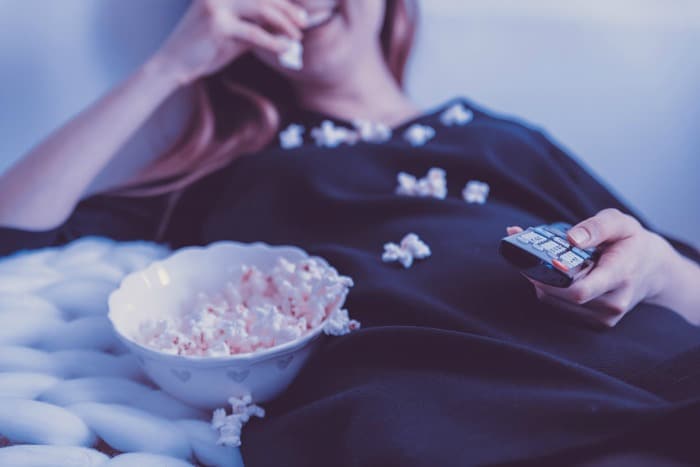 You've ditched the TV Licence and now wonder what on earth you can do?
There's still so much you can do!
Without a TV licence you are still able to:
watch DVDs and Blu-rays
download and watch S4C TV on demand on BBC iPlayer
listen to the radio on BBC iPlayer
download and watch programmes (not live) on catch up services like ITV Hub, All 4 or Demand 5
download and watch programmes (not live) with BT Vision, Virgin Media or Sky Go
download and watch programmes (not live) with streaming services like NOW TV, Netflix or Amazon Video
download and watch programmes (not live) on smart players like Apple TV or Roku
And, don't forget, you could always be old fashioned and just read a good old book!
For absolute clarity:
Do I need a TV licence to watch Netflix?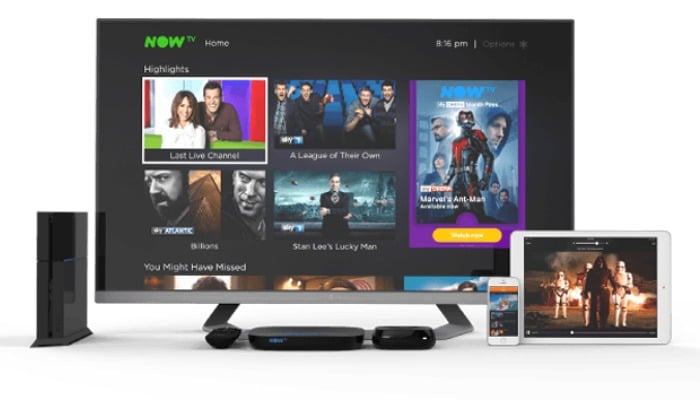 If you watch Netflix, or NOW TV or Amazon Video to watch TV boxsets or films then you do not need to have a TV Licence.
However, if any of the programmes are live then you cannot watch them.
Most of the time, there isn't anything live. I've heard of a few live things on Amazon, and you can watch movies at the same time as they are being screened on TV on NOW TV, other than that you should be fine.
Did you know you can get Netflix for free?
You can watch NOW TV for free and get great NOW TV offers
Do I need a TV Licence to watch YouTube?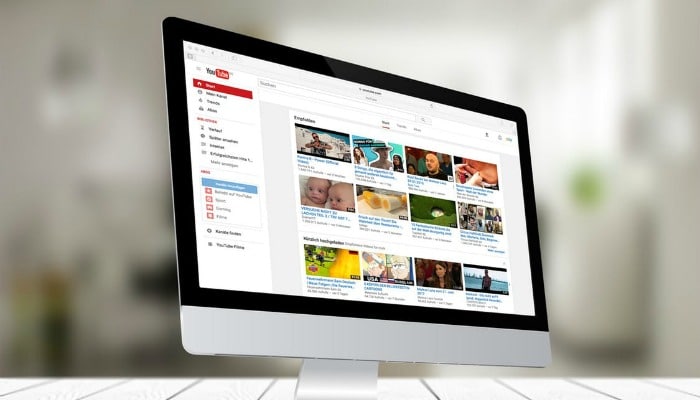 Nope, you do not need to have a TV licence to watch content on YouTube.
While there are live streams on YouTube, it is a broadcast and not live TV.
Most of the time, you will be watching prerecorded films.
Do I need a TV licence to watch Britbox?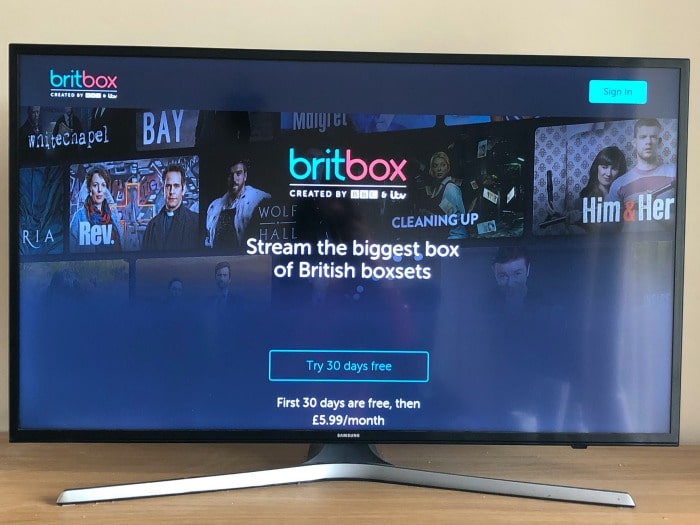 Britbox is a new streaming service brought to you from the BBC and ITV.
Costing £5.99 a month, you get to watch classic TV series.
Anything on iPlayer won't be on there, so it's just the old stuff. While it's mainly BBC and ITV programmes, there is also some CHannel 4 and 5 stuff too.
Because you pay a subscription to watch Britbox, you do not need a TV licence as well.
Do I need a TV licence to watch films?
If you are watching a film you bought from the shop on VHS, Blu-Ray or DVD then you do not need a TV Licence.
Also, the same goes if you're watching a film using Netflix or any of the on-demand services (apart from iPlayer).
Can I still have a TV if I don't have a TV Licence?
Not paying for your TV Licence does not mean you need to get rid of your actual TV box.
Without a TV licence, you can keep your screen and continue to watch loads of different things.
How to cancel your TV Licence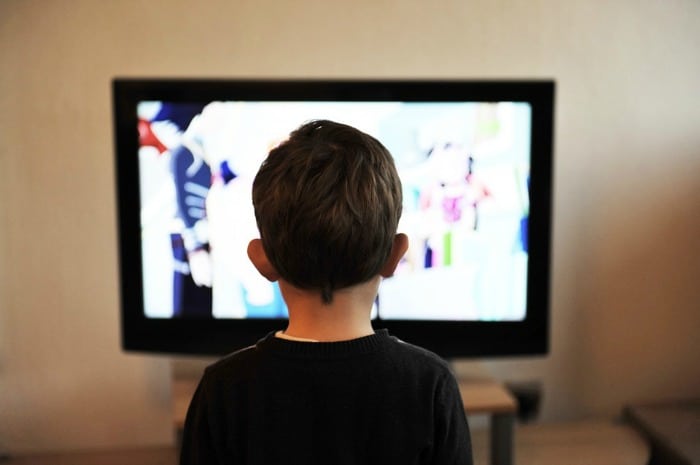 Are you happy you don't need a TV Licence?
If so, cancelling is really easy.
Simply fill in this form on the TV licence site.
Once you've done that, they'll send you a No Licence Needed declaration and they may visit your home to do checks. You will need to confirm your situation is the same every year or so via a letter (they'll remind you!)
Don't forget to ask for a refund as you pay your TV licence in advance!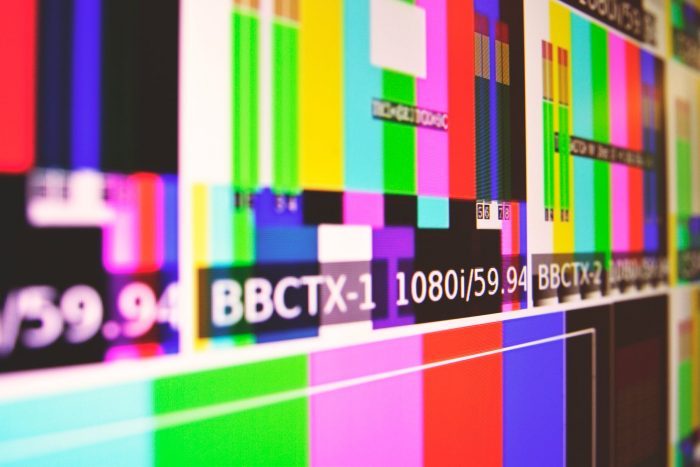 For us
So, for us, I find it really annoying!
We very rarely watch TV. We have Netflix and watch a fair bit of content via YouTube. But, we never really put the telly on.
We don't watch soaps, the kids don't watch conventional TV (they love their YouTubers!) so the TV is pretty much a device we use to stream stuff.
BUT!
But, from time to time, we'll pop the news on if something big has happened. We mostly get our current affairs from websites and follow stories on Twitter.
Then, there are sporting events. We do quite enjoy watching a bit of sport now and again. We don't follow it all, but if there's something major, like the World Cup, or athletics, or Wimbledon, then we love to see who's winning (or who isn't!)
And isn't it great to have TV with no adverts :) and the BBC website and CBeebies is a decent source of help with the kid's homework and studies (which is again funded by the licence).
So, we pay for our TV Licence monthly.
However, writing this is making me question if we could cancel and save…I could do without it all really. We have a conversation every three months, just to check!
What about others?
What about other people who have already cancelled their licence? How have they actually got on?
We reached out to a few members of the Skint Dad Community Group to find out how things have changed for them since they cancelled their TV licences.
Fiona cancelled her licence two years ago. She told us:
"I am about to go online and declare for the second time (every two years) that I do not require a TV license. They didn't come out to check my property last time I made the online declaration so they might this time, I don't know.
"As far as I am aware then they have no legal right to entry anyway and the only reason I am renewing my declaration is because they sent a letter through saying that my declaration was running out."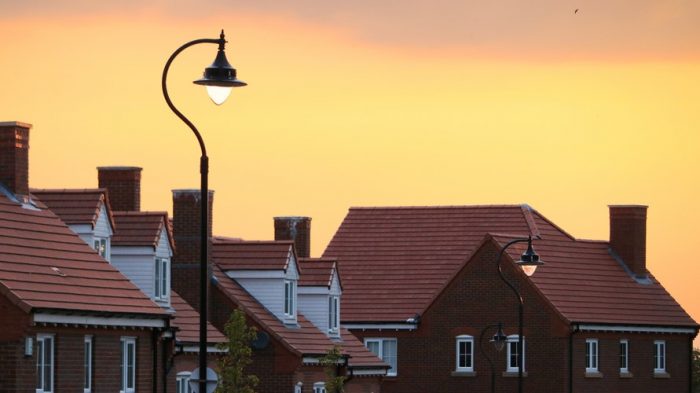 Another member of the community, Ken, has not held a TV Licence for 15 years.
He has been receiving letters from TV Licencing for some time. He told us:
"The last little rat-faced weasel that came to the door was "dismissed" within seconds, at about 100db and was left standing outside muttering to himself "Well that was a bit rude".
"But since then I have had no visits, but this year alone I must be on my 5th investigation, I have probably had 6 officers "scheduled to visit"."
He has guessed that they've spent at least one licence fee in trying to communicate with him.
Ken went on to tell us:
"People should be aware that the officers have no right to enter the property or its boundaries without a court warrant. That warrant will likely be backed up with Police officers. Read the warrant properly. If it is a "Warrant of Entry", that is basically TV Licence asking you "Please, with a cherry on top". There is no enforcement behind it. The other warrant will give them rights of access, but the cops will explain that, otherwise they just stand back. Have a look on Youtube for "TV Licence goons".
Ken also made a very valid point!
"What gets me is that it is cheaper to buy a black & white licence than buy one for a blind person. How the heck do they know what colour is showing?"
TV subscriptions, on the whole, can be REALLY expensive. If you don't have a TV Licence then is there any point paying more for a TV package if you can't watch it live?
Maybe it's time you ditch them and find a cheaper alternative to Sky, Virgin or BT.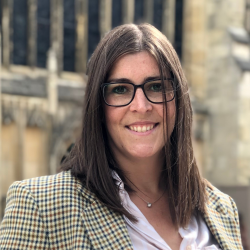 Latest posts by Naomi Willis
(see all)