We've been looking at how you can make swaps in your bathroom routine, which won't cost the earth (in more ways than one).
SaveMoneyCutCarbon sent us a selection of sustainable and eco-friendly products to test out and see how they compare to items we usually use.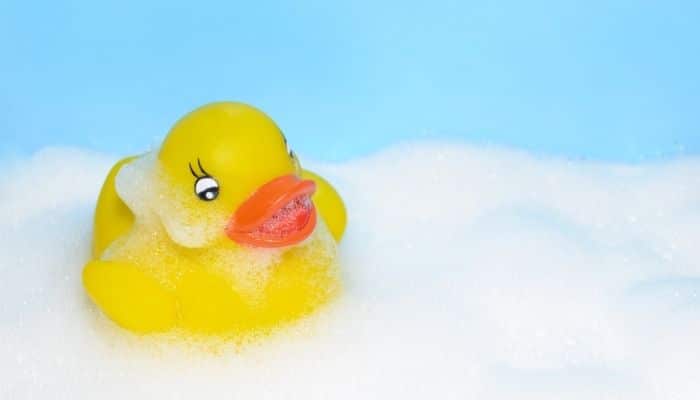 £10 BONUS OFFER: Earn easy cash by watching videos, playing games, and entering surveys.

Get a £10 sign up bonus when you join today.

Join Swagbucks here >>
I know there is a lot of worries that being more environmentally friendly will cost more money.
However, I know that people do want to swap – so we've looked into how you can make swaps in your bathroom and personal care routine, which won't cost the earth (in more ways than one)!
Swap to reusable makeup remover pads
While cotton wool is essentially a renewable material, it takes a lot of cotton and water to make them – a colossal waste.
Plus, you might find that some "cotton wool" is blended with synthetic fibres (like with cotton wool face pads), which means they won't decompose properly.
As they are only signal use, they will likely end up at a landfill after they've been used.
Instead, you can choose to swap to reusable bamboo pads.
You can use this set of 16 makeup wipes over and over.
In the pack from Bambaw, you get four scrub terry pads and 12 soft bamboo velvet pads, plus a mesh bag so you can pop them into the washing machine.
You can wash them at 40°C with your usual wash then reuse them all over again.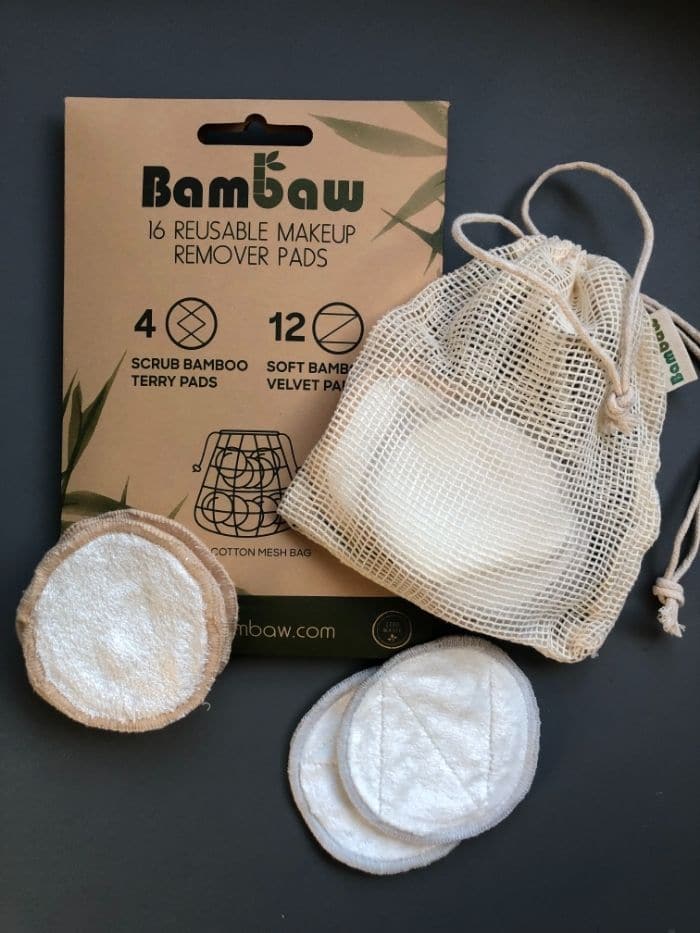 Cost comparison:
As a SaveMoneyCutCarbon Club member, you will pay £9.95 for a set.
From a large pharmacy that everyone has heard of, you can get a 100 pack of single-use cotton wool pads for £1.49. That will last you around a month – so it will take around 7 months to break even on the cost. From then on, you're saving money and the planet.
Swap to bamboo cotton buds
You may remember the iconic photo of a sea horse going about its business in the water, while it carried a plastic cotton bud in its tail.
It was one of those images that sparked a debate about plastic usage and it's also the inspiration behind this range of bamboo cotton buds.
While you can buy paper cotton buds, the quality isn't always great as they can bend very easily. Bamboo is a great product to use as it grows so quickly and is tough.
Plus, these cotton buds (and their packaging) are 100% compostable, biodegradable, and vegan friendly.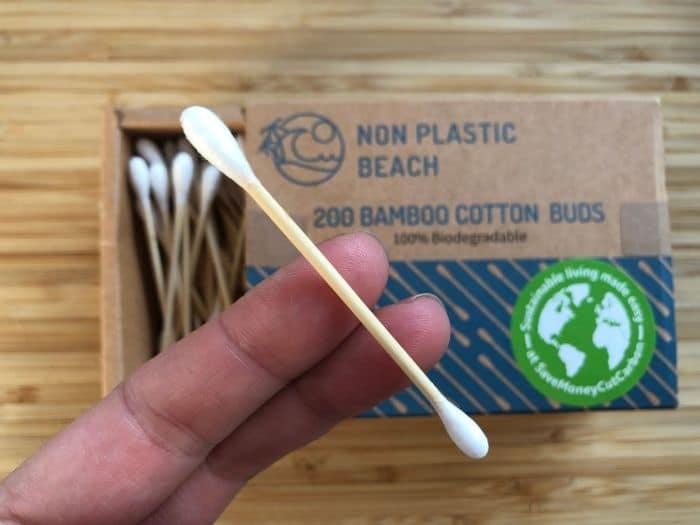 Cost comparison:
As a SaveMoneyCutCarbon Club member, you will pay £2.63 for a box of 200.
From the large pharmacy, branded paper stick buds would cost you £1.50, or you'd spend £3 on bamboo buds.
Swap to biodegradable bamboo toothbrushes
Some 3.5 million plastic toothbrushes are thrown away globally each year.
With a recommendation from dentists to replace your toothbrush every three months, you can pick a more sustainable way of caring for your teeth.
Available in both adults and kids' sizes, a bamboo toothbrush is biodegradable when you're finished.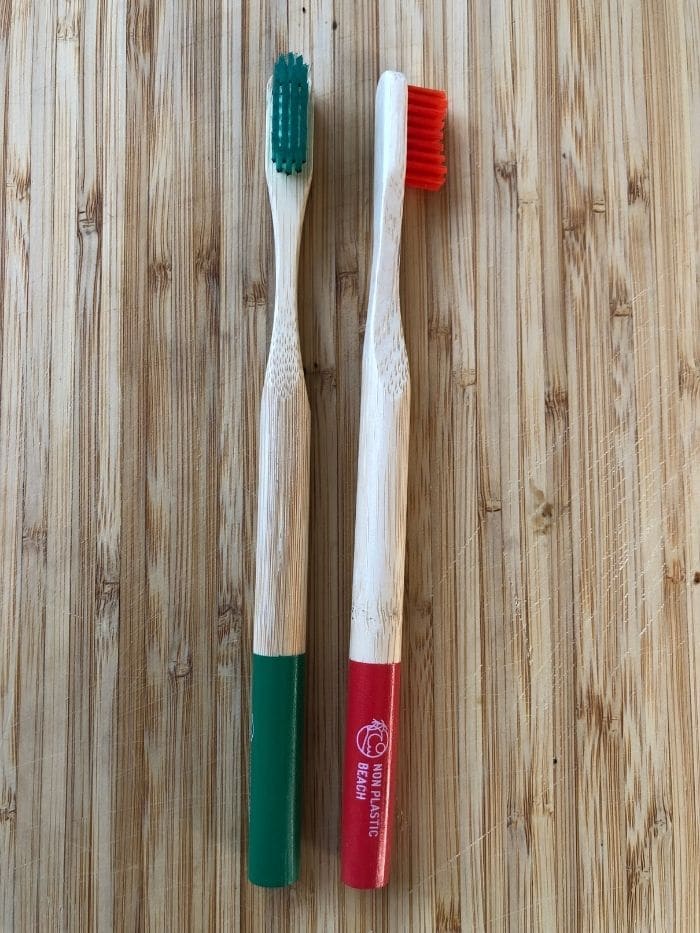 Cost comparison:
As a SaveMoneyCutCarbon Club member, you will pay £3 for an eco-friendly toothbrush.
At the pharmacy, prices are all over the place, starting at £1 and going up to around £4.50 for a standard toothbrush.
Swap to silk dental floss
To be honest, I have to admit that I didn't give much thought that most dental flosses were made of nylon!
But, it's easy to make an eco bathroom swap to silk dental floss.
Silk is a natural product, so it is compostable and breaks down after you've used it.
It's also a great strong alternative and is just as effective.
The silk dental floss is packaged in a reusable glass bottle, is on a reel made of compostable corn starch, and comes in a paper box, which are all fully recyclable.
You get 30 meters of floss, and it's in a natural minty Candelilla wax – which is plant-based.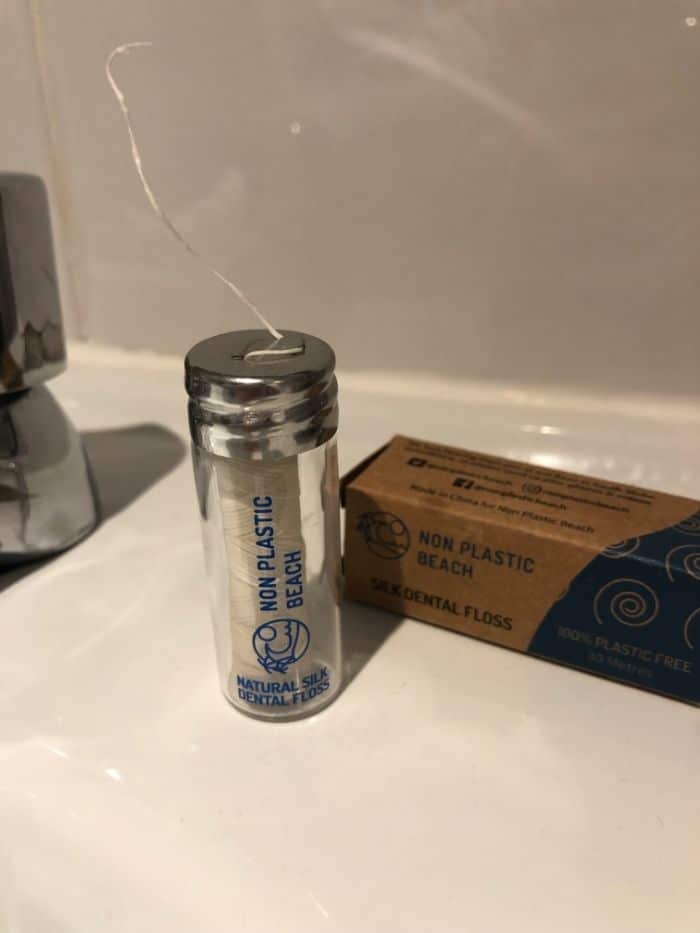 Cost comparison:
As a SaveMoneyCutCarbon Club member, you will pay £3.35 for minty natural silk dental floss.
With the pharmacy, you will be paying up to £5.50 for floss.
Swap to bamboo plasters
As an eco-alternative to plasters, you can try bamboo plasters.
These plasters are free from latex, plastics, parabens, sulphates and Merthiolate and fully compost in just 11 weeks at home.
While traditional plasters can contain chemicals and other materials that around 25% of people are sensitive to, the bamboo alternative plasters are a completely natural, sustainable, and allergy-free alternative.
They are made using activated charcoal, aloe vera, coconut oil and are certified as a Class 1 Sterile Medical Device.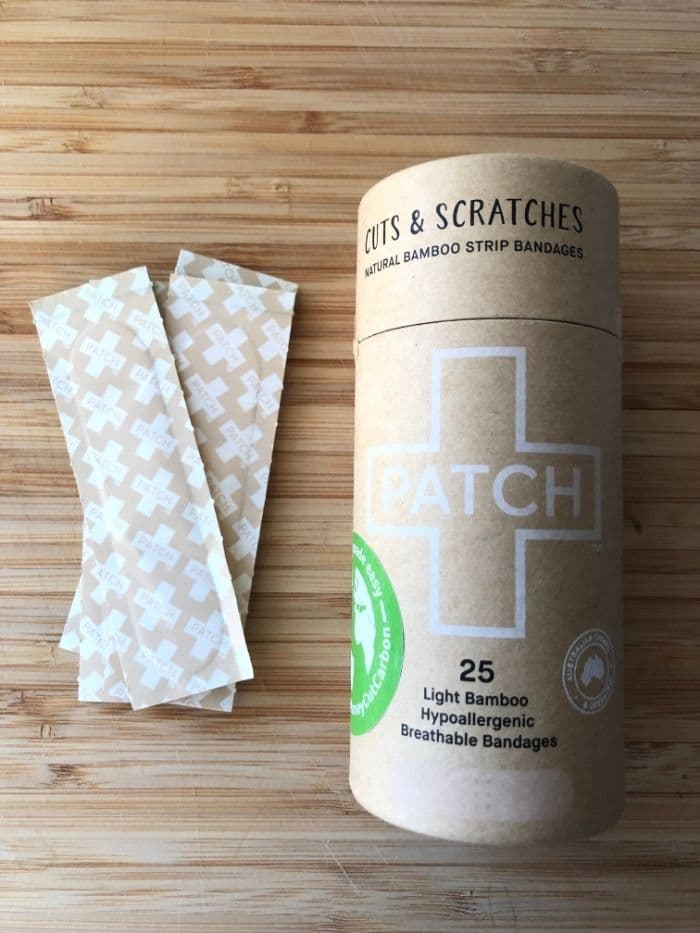 Cost comparison:
As a SaveMoneyCutCarbon Club member, you will pay £6.08 for a pack.
At a generic shop, you'd pay from £2 for a pack of standard plasters.
Other ways to save money in the bathroom
There are plenty of other ways to save money and be more environmentally conscious in the bathroom.
Consider installing a Save A Flush bag. As a Club member with SaveMoneyCutCarbon, you will only pay £1.80 for this smart bag, saving 39% on the RRP.
These very simple but clever devices sit inside the toilet tank and save you 1.2 litres of water every time you flush it.
That's an estimated 13 litres of water every day for around a minutes worth of time setting it up!
Not only will your water bill be lowered (presuming you're on a water meter), but you will also be helping the planet by consuming less H2O.
One of my absolute new favourite tools for the bathroom is this…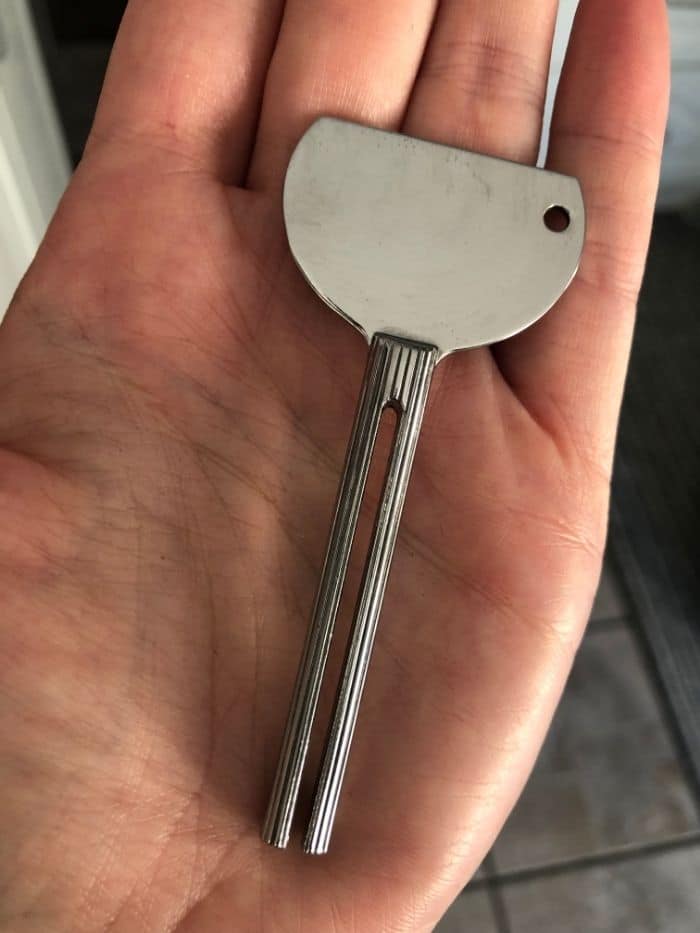 SaveMoneyCutCarbon sent it to us with no instructions, and I was baffled.
At first wondered if it was a key to bleed a radiator, then I started thinking obscure thoughts as it looked like a tuning fork.
So, I asked, and the answer was perfectly simple.
Instead of struggling to get the last toothpaste out of the tube or letting it go to waste, this clever little tool and help you save waste.
With a cheap little tube squeezer, your toothpaste tube turns from this………..to this.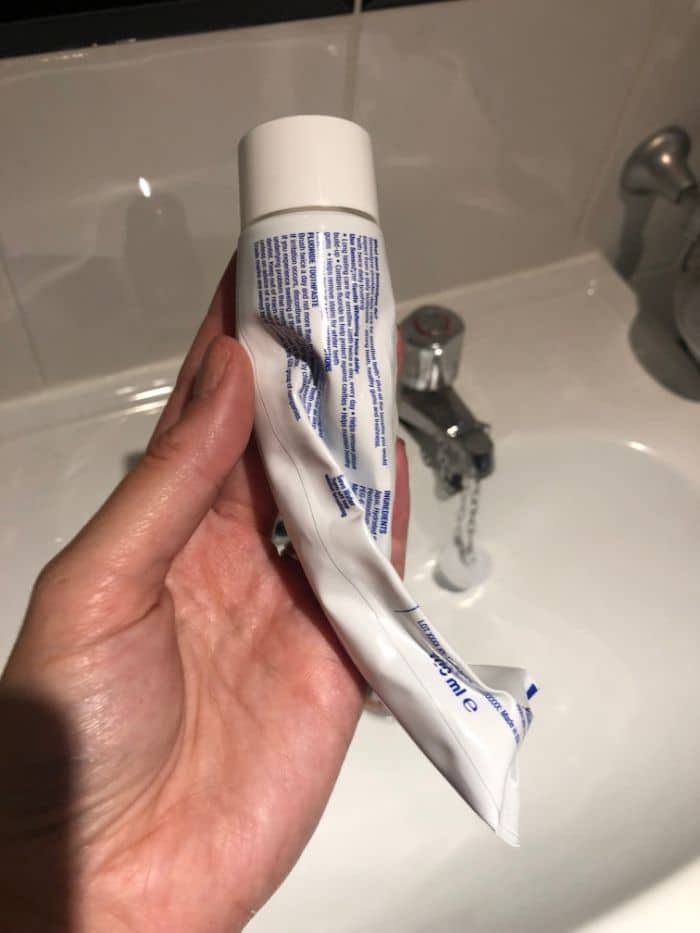 We review different products each month to test out eco-products sold by SaveMoneyCutCarbon.
Check out what we've looked into so far: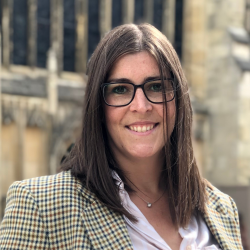 Latest posts by Naomi Willis
(see all)