We've been testing out a range of Ecozone products to see if eco-friendly equivalents are different from our usual brands.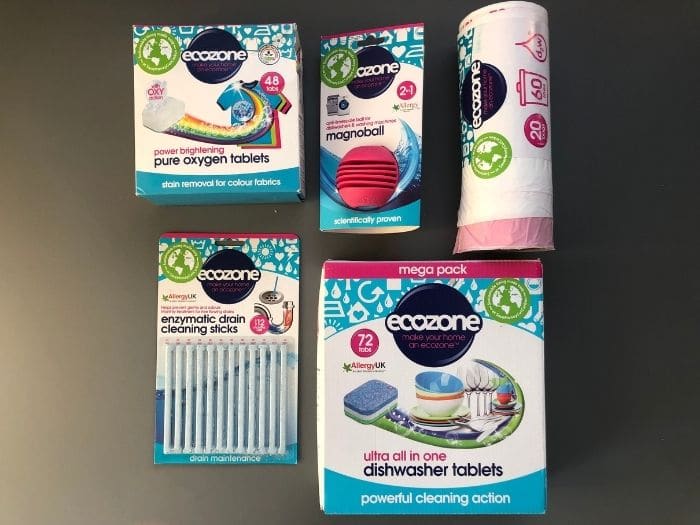 £10 BONUS OFFER: Earn easy cash by watching videos, playing games, and entering surveys.

Get a £10 sign up bonus when you join today.

Join Swagbucks here >>
SaveMoneyCutCarbon sent us a selection of eco-friendly household products to test out.
We've had a chance to see how they work, as well as if they really work.
Plus, when you get products from SaveMoneyCutCarbon as a member of their Home Club, you are guaranteed unbeatable pricing – with a price promise to refund the difference if you find the product cheaper somewhere else.
Here's how we've got on with Ecozone products.
Ecozone magnoball
This little magnoball is something you want to add to your washing machine or dishwasher even though it doesn't get your clothes clean.
It doesn't look like much but is an anti-limescale bad-boy.
Having lived in Kent for most of my life, I was used to hard water. However, when I moved to East Yorkshire, I realised the water was even harder!
Limescale build-up is something we can see build up in the kettle; it's obvious, and I need to descale the kettle every 3-6 months.
What I can't see, though, is how much limescale has built up in our washing machine or dishwasher over the same period.
We could buy chemicals to help prevent limescale or, instead, use an anti limescale magnoball!
You simply place it in the washing machine along with your clothes and usual detergent or put it in the cutlery drawer of your dishwasher.
In just five washes, it can help with limescale removal.
And, with your appliances lasting longer, it will mean you don't need to replace them as often or have costly repairs.
Ecozone drain sticks
To stop nasty smells and build up of gunky stuff, you may think the easy choice is to bung a load of chemicals down the drain, but there is an eco-friendly solution.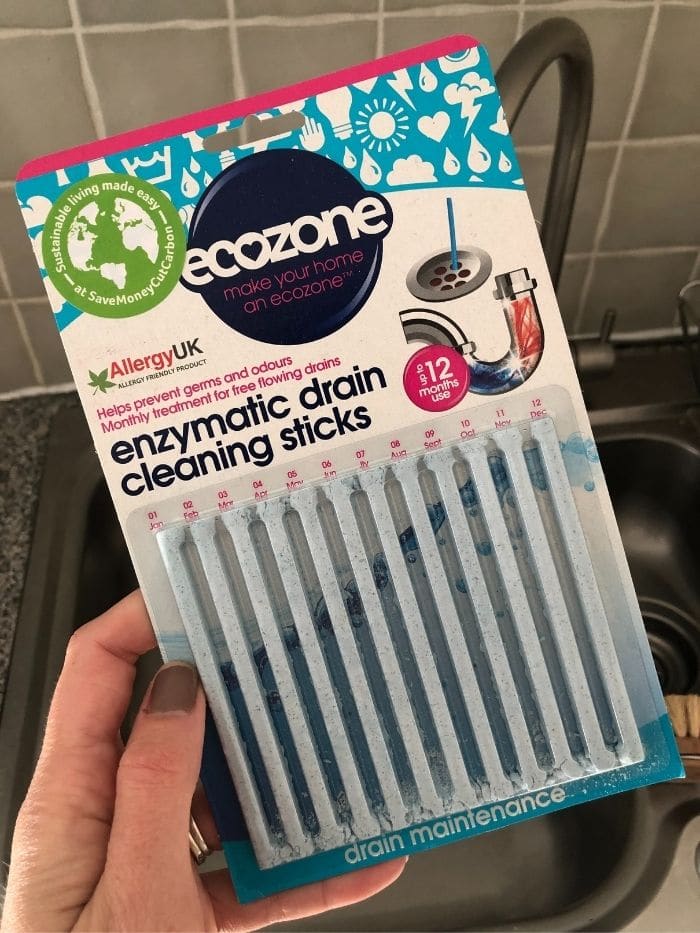 I've started to add Ecozone enzymatic drain sticks in our kitchen sink.
They are straightforward to use. You can pop one out of the back of the pack from the perforated cardboard.
Then, it can drop down one of the holes in your drain.
The sticks don't have much odour but are powerful enough to break down grease, fat and food that gets in our drains.
Then, it's just a matter of using one every single month to keep your plug and drain free-flowing and clear from smells.
The Ecozone drain sticks are vegan friendly, contain plant-based ingredients and are safe for aquatic life.
Ecozone dishwasher tablets
Clean and sparkly glasses and dishes with no toxic chemicals plus allergy safe? Yep, that's what the Ecozone dishwasher tablets can do.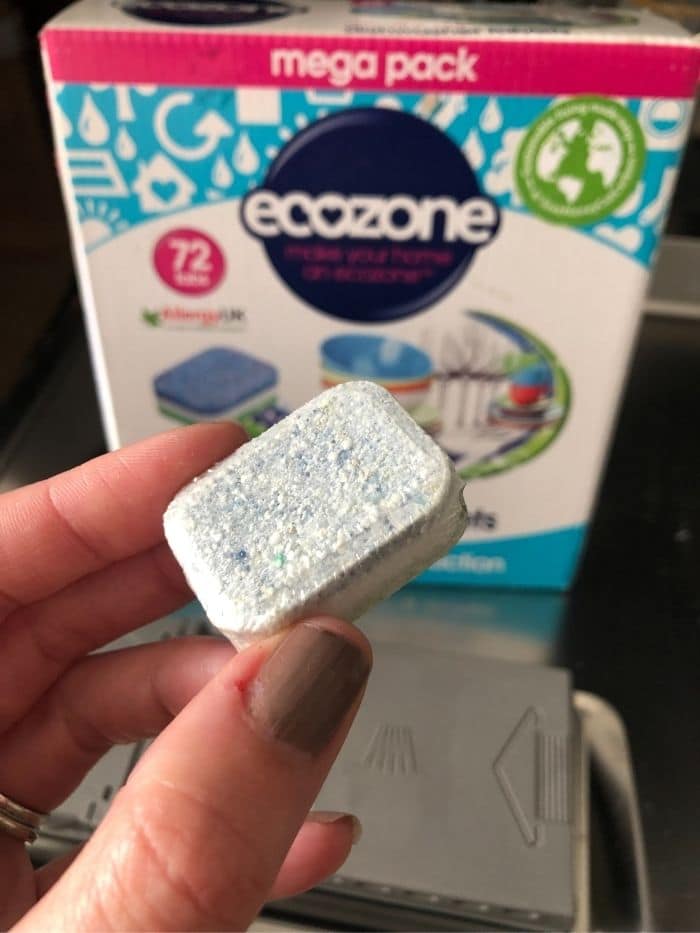 Ecozone dishwasher tablets work in the same way as all other brands you would have used before.
They contain a soluble wrapper, so you can pop them straight into the machine.
And, they work.
We've seen no residue or streaks left on any glasses, and our plates and dishes always come up free from dirt.
We always use to put all our dishwasher tablets into the drawer, but Ecozone recommends placing them directly on the dishwasher floor for any cycles under 45 minutes.
They are eco-friendly, vegan friendly, cruelty free, palm oil free and plastic free.
And when you're finished with the box, it can go straight into the paper recycling.
Pure oxygen tablets for the washing machine
We get clean clothes, and the colour is brought back to life with these eco-alternative washing tablets.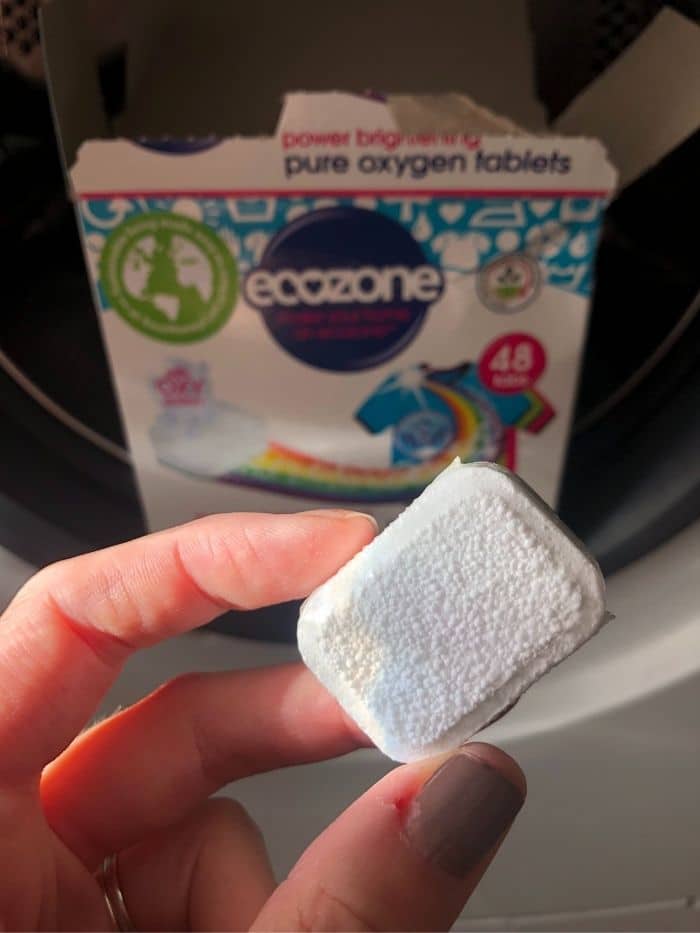 With an oxygen-based formula, these washing machine tablets help bring the colours back to life in our clothes.
They are specially designed for coloured clothes (they have separate whitening tablets).
The coating is soluble, so you don't need to unwrap them. I just pop it in the drum with my coloured clothes and put the cycle on as usual.
The clothes come out clean and smell good.
As with other Ecozone products, they are allergy-friendly, not tested on animals or contain animal ingredients.
The tablets are also free from chlorine bleach and optical brighteners.
oxo biodegradable bin liners
I've never really considered bin liners and how we could switch things up to be more environmentally friending, but now we can.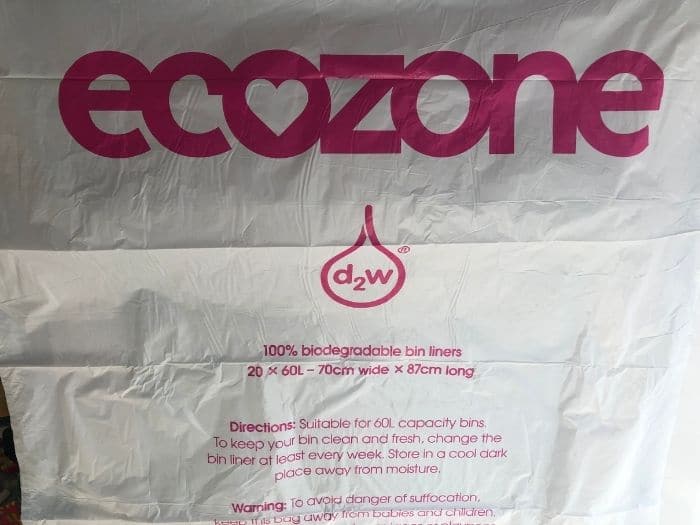 Instead of using black plastic bin liners, we've been able to swap to ecozone biodegradable bin liners.
They are strong to keep our rubbish in the bin where it's meant to be, and they don't break down while you're using them.
They say they're tear-resistant. As yet, they've not torn for us, so hopefully, this continues :)
When the bin needs to go out, it's a tie string top to keep the rubbish inside, and then we pop it in with our main collection.
Cheaper prices with SaveMoneyCutCarbon Home Club
As a member of the SaveMoneyCutCarbon Home Club, you get access to lower prices than anywhere else.
With the Ecozone products alone, you can save up to 30% of their RRP, plus you can collect Plant Points.
For every £1 you spend, you collect 2 Planet Points.
As you save the points up, you can use them towards buying another eco-friendly product. Either use them as partial payment or keep saving them and buy something much bigger!
Take a look at the full benefits that you get as a Home Club member here.
Check out our previous reviews of eco products: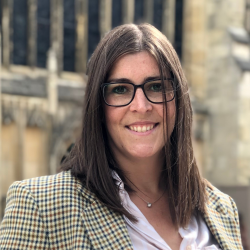 Latest posts by Naomi Willis
(see all)