Food banks – they are a thing that gets brought up in the news a whole lot.
While you may feel thankful that you have not used one, there are millions of people who have.
According to The Independent, 1 in 14 people in the UK use a food bank as they just don't have the money to get by.
It's not food banks as others have had to skip meals or borrow money as they are "penniless with nowhere to turn".
Hunger is a real issue :( and it just makes me so mad, and sad!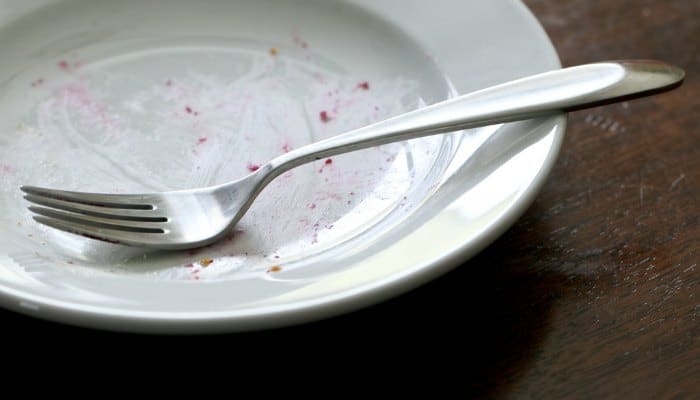 £10 BONUS OFFER: Earn easy cash by watching videos, playing games, and entering surveys.

Get a £10 sign up bonus when you join today.

Join Swagbucks here >>
The Trussell Trust foodbank network supply 3 day emergency supplies to people in crisis. Between 1st April 2017 and 31st March 2018, they distributed a huge 1,332,952 emergency food supplies to people in crisis.
That's a 13% increase on the previous year and 484,026 of these went to children.
But this isn't about that too many people sadly need to use foodbanks.
We know that usage is too high and referrals can be for all sorts of reasons.
This top reason someone has a referral to a foodbank with Trussel Trust is due to low income (both benefits and not earning), benefit delays, benefit changes and debt.
What do you get in a food bank parcel?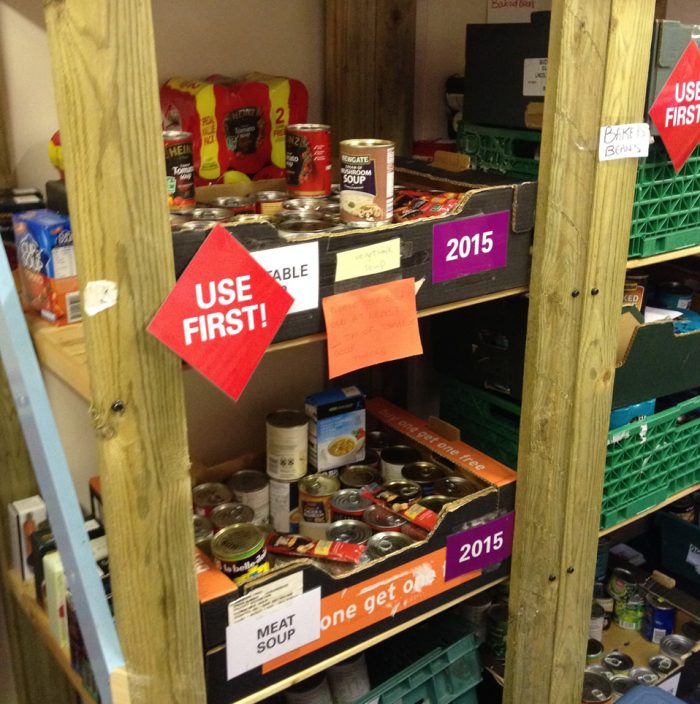 A trip to the food bank won't see you walk away with the same contents of a trolley from a "normal" supermarket shop.
You will get foods that are non-perishable and they'll usually come in tins or as dried food, so no fresh meats or veg.
This is to make sure that the foods they have stocked don't pass their use by dates and get wasted.
With Trussell Trust, the typical things you'll get in a food bank parcel include:
Cereal
Soup
Pasta
Rice
Tinned tomatoes/ pasta sauce
Lentils, beans and pulses
Tinned meat
Tinned vegetables
Tea/coffee
Tinned fruit
Biscuits
UHT milk
Fruit juice
You will also likely get non-food items like toiletries and hygiene items.
What can you do with foodbank food?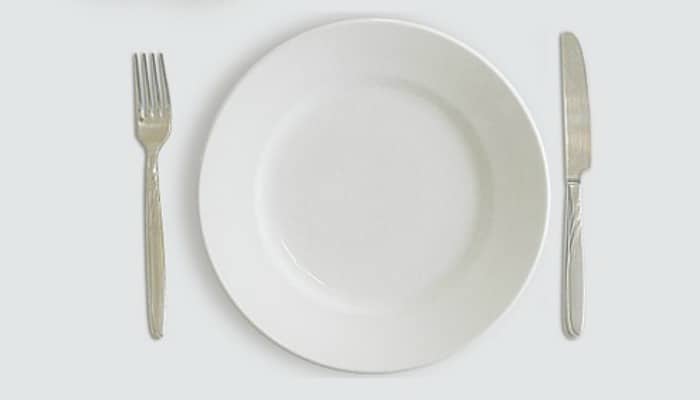 But what do you do with the food you get?
Many people are used to cooking with fresher ingredients or something from the freezer.
So, where do you start when you're faced with tins of food?
One mum was thinking the same, but put her thinking cap on and made the most of what she had.
Miryka started putting together meal plans using food she got from food banks.
She tried out random recipes and shares the ones that go really well to her Facebook page Budget But Yummy Mummy.
Why use a food bank?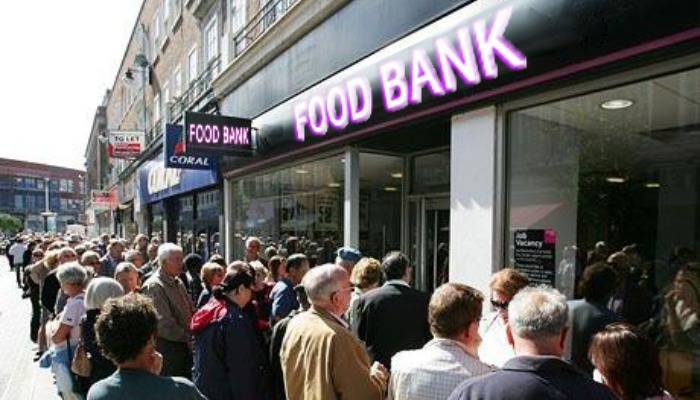 Miryka has been using food banks since June and wanted to make sure her kids really wanted to eat the food she prepared, which made her think on her feet.
She told us:
"My partner works full time and is high up in his industry but sadly over the summer things outside our control happened and meant our savings dwindled but even that wasn't enough.
"At first, I didn't want to use a foodbank because I thought it was for people worse off than us, but my best friend one day came over and found me crying worrying about feeding the kids that weekend. She took me to my first foodbank where I cried the entire hour I was there."
Miryka uses the Facebook blog as a way to give back.
"I don't have the money to give back, but am hoping the blog may be a place I can share what I've learned along to the way to help others."
She doesn't think using a food bank is something that people should be embarrassed about and you should not be too proud to ask for help.
Food bank curry recipe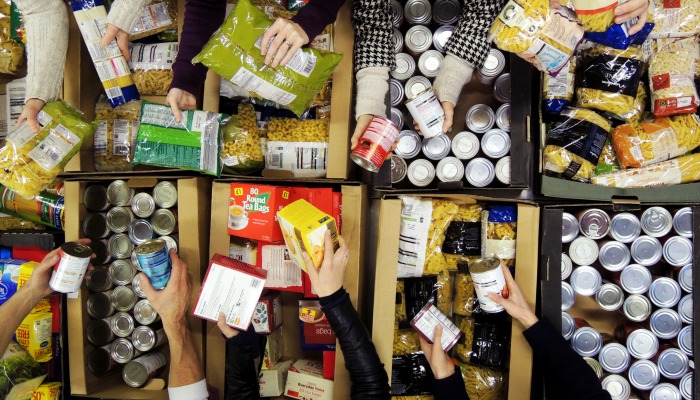 Miryka has agreed for us to share her food bank curry recipe that she made using tins of food she received.
She told us:
"My girls came and said they wanted a curry for tea!
"So after going through the cupboard I found curry powder but wasn't sure how to make it with the tins from the cupboard.
"Half an hour later the Foodbank Curry was born!
"Since then it's become one of their new favourite dishes!"
Here's how to make it:
Ingredients
One tin vegetable soup
Last scrapping of tinned chicken, shredded with a fork
1 1/2tsps curry powder
Half a tin of mixed vegetables and some peas
Recipe
This is the super-simple bit:
Mixed up in a saucepan and heated thoroughly.
While Miryka didn't have any rice, she served her curry with couscous (although it does taste great with both).
Even if you're not using a food bank, you can still make this recipe, as it can really help keep your supermarket spend down – and it's still nutritious.
Food bank recipes
Miryka is continuing to share other food bank creations on her Facebook blog, but others are also creating tasty recipes.
Jack Monroe, who used to share recipes as A Girl Called Jack, now shares recipes on Cooking on a Bootstrap.
Faced with surviving on £10 a week, Jack found ways to feed her and her son on very little and created inexpensive recipes for others to use.
Her previous budget cookbooks have shown ways to cook on the cheap, but she has announced that she's making a new recipe book that will be made from tinned food.
For anyone who uses a food bank, or maybe even has no fridge/freezer to store food, this book will be a real eye-opener.
While it's not out yet, you're able to pre-order Tin Can Cook from Amazon.
Very proud to announce my next cookbook, which will be donated to foodbanks, is ENTIRELY from tins. 75 beautiful, delicious, surprising recipes, from cans. I've had a lot of fun with this and think it's my best book yet. You can order it here. #TinCanCook

— Jack Monroe (@BootstrapCook) October 22, 2018
---
Read next:
Behind The Scenes of a Foodbank
Community Pass the Parcel Is Helping to Feed Hungry Families
No Money and Nothing To Eat :( What Do You Do When You're Totally Skint?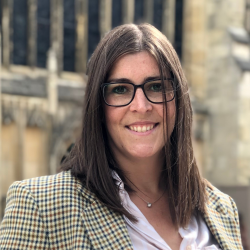 Latest posts by Naomi Willis
(see all)