Becoming a freelance writer and working for yourself can be so fulfilling although there are a few things you can do to help achieve success.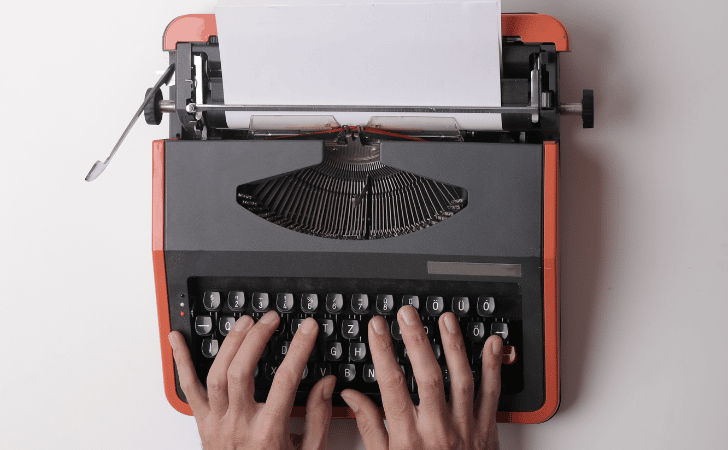 £10 BONUS OFFER: Earn easy cash by watching videos, playing games, and entering surveys.

Get a £10 sign up bonus when you join today.

Join Swagbucks here >>
It was in August 2013 that I decided to start blogging. What started off as somewhere for me to write about being a dad, personal finances and getting out of debt, soon turned into something a lot bigger.
Within three months I had written lots of content about saving money, being frugal and cooking cheaply, that the blog started to attract the attention of others. More and more people were visiting the site and I started to get attention from local and national press.
Then in January 2014 I received an email from a company asking if I would be interested in writing for their site on a paid basis. I was slightly taken aback as although I was writing on my own site, I'd never had any formal training and didn't think much of myself as a wordsmith.
Anyway, after a few emails back and forth, we agreed on a price and I started to write for them.
Fast forward a couple of months to April 2014 and my blog was growing at a rapid rate. I was still writing for the company I mentioned above, had taken on a few other contracts and was writing a weekly column for my local newspaper!!
It was at that point I really started to think that I could make a full-time business out of this.
Originally the plan was to wait until Chloe was three and then put her into playschool which would allow me to return to work. Now I was seriously thinking that this didn't need to happen and that I could become self-employed and work from home.
As of today I am happy to say that this dream became a reality. From starting a blog in August 2013 with no writing experience, I have in 16 months become a self-employed freelance writer earning more than I did in my previous full time 9 – 5 job.
I can honestly see that I don't think I could ever go back to the daily grind of working for someone else.
Becoming self-employed has been a revelation and there are many reasons why I love it so much:
I can set my own hours. When I was working a regular job I had set hours. Now I work for myself, I can set my own schedule. If the kids need dealing with in the morning I can help, or if someone wants to grab a coffee with me I can fit it in.
If I want to earn more I can. There were only a few occasions I ever had the chance to earn extra money in my regular job. I worked for companies that didn't offer bonuses and pay increases were few and far between. Now if I want to earn more I can. I am the maker of my own destiny and the more effort I put into my business the more rewards I reap.
I can work where I want. When I use to work in London it was a real chore commuting back and forth every day. Being a freelancer now allows me to work anywhere I fancy. Whether it's on the sofa, around my sister's house or on a beach in the Mediterranean(!); as long as I have an internet connection and a laptop I'm good to go.
I'm enjoying working. For all the jobs I've had over the years, I've never been 100% contented. Now that I am my own boss I couldn't be happier. I wake up wanting to take each day by the horns and feel empowered that what I do, and the actions I take will ultimately have a direct effect. Life is good.
If becoming a freelancer is something you fancy doing, check out my four top tips to success:
1. Don't leave your job
Although the thought of becoming a full-time freelancer may sound desirable, don't just leave your current job thinking that you can make the transition with a click of the fingers. Firstly you need to decide what type of freelancer you want to be. Perhaps you have existing skills or maybe you will need to learn a new one.
Whichever it is, the most important step is to make a plan. Work out what you will need to earn and take into consideration things such as debt, illness, pension and holidays. If you don't then you will come unstuck in a very short time period.
2. Contact everyone you know
Depending on how many people you actually know this may seem like quite a big task. That said, I am being completely serious and it will pay off massively.
As soon as you've made your plan, get in touch with everyone you've ever known and tell them your intentions. Let them know what you will be doing and ask if they (or any of their friends) might be interested in your services.
By doing this not only are you giving yourself a head start in hopefully generating work but you are also making contacts, getting experience and valuable feedback from people whose opinion you respect.
3. Network, Network, Network
One of the most important things you can do when becoming a self-employed freelancer writer is to network like crazy. Imagine on the first day of being your own boss sitting by the phone waiting for a stream of customers calling for your services – well I'm afraid it doesn't work like that.
Networking comes in many forms. You can be active on social media platforms such as Twitter, Facebook and LinkedIn. You can join business forums and forums in you niche. And you can attend conferences and events in your industry.
While to some it may seem pointless, let me tell you this. I went to a conference a while back and hated it. I didn't really make that many contacts and exchanged business cards with only a few people.
Three months after that conference I received an email from one of the few people I did make a connection with. That person gave me enough work to cover two months worth of bills!
4. Under promise and over deliver
It's an amazing feeling when you land your first freelance writing gig (come to think of it, any gig). You, of course, want to deliver the best service possible and hopefully, your new client will use your time and time again.
Now it's at this point you need to do something really important and that is don't over promise. However much you want to do a great job and deliver your services if you over promise and under deliver you are gambling not only on future work with the client but with your reputation as well.
Instead, flip it around and add some extra time for the project. If something pops up and you overrun, you've already allowed extra time. If everything goes well and you complete the work quicker than stated, not only will you feel good but your client will be impressed.
::
Working for yourself can be life-changing. For me it means I can spend more time with my family, set my own hours and be the maker of my own destiny.
Penny for your thoughts: Are you interesting in becoming a freelance writer? What's stopping you?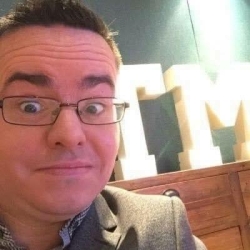 Latest posts by Ricky Willis
(see all)