We look at what the Iceland Bonus Card scheme offers – from free money when you're doing your frozen food shopping and other perks!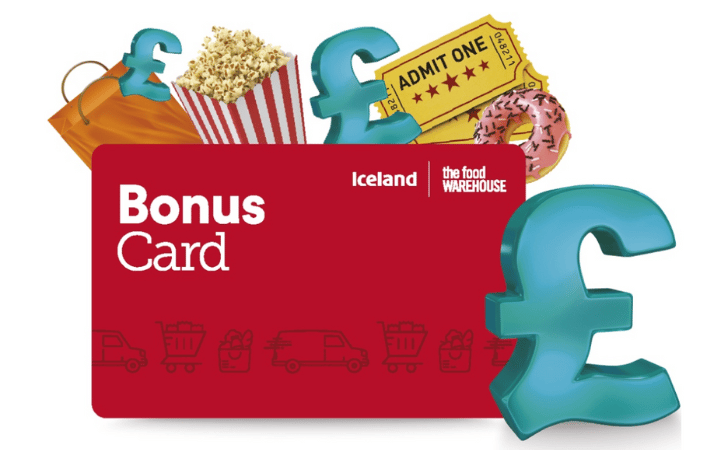 £10 BONUS OFFER: Earn easy cash by watching videos, playing games, and entering surveys.

Get a £10 sign up bonus when you join today.

Join Swagbucks here >>
Savvy shoppers know the benefits of using reward schemes to get the most out of their shopping and save money.
Bonus card savings schemes can be a fantastic way to get money-off vouchers, free products, and free money, as well as a great way to budget your grocery shopping spend.
Iceland offers shoppers a Bonus Card (as well as an app) that claims to help save customers money and have access to special offers and competitions both in-store and online shopping.
We take a look at what the scheme has to offer so you can see how to benefit from free money when you're doing your frozen food shopping.
What does the Iceland Bonus Card do?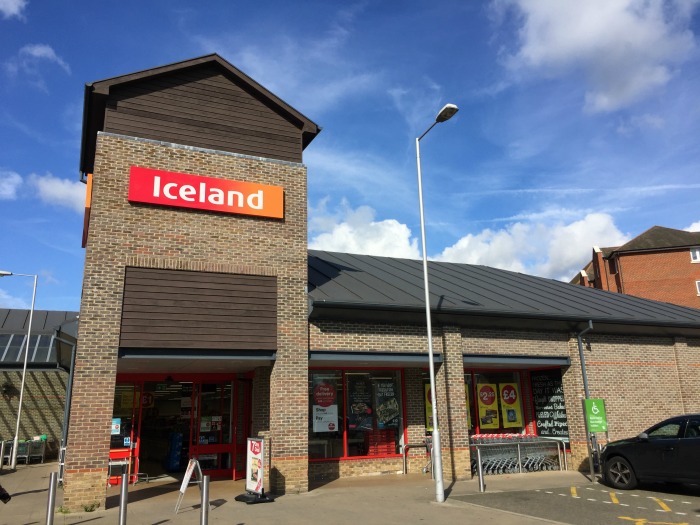 Iceland rewards customers where every £20 you add to the card, the frozen food giant will add another £1 to your card. So for every £100 you save, you'll receive an extra fiver.
You'll also receive special offers, exclusive member discounts, and competition offers all to help you save money.
There are over 900 Iceland stores in the UK. The popular food chain offers more than just buying frozen peas and pizza, you can also stock up on tinned foods, ice-creams, sweets, fresh meat, and bread. Grocery items are known to be good value, and there are also offers on home delivery.
How does it work?
Customers are rewarded for saving money on their account – rather than earning points for the amount of money they spend.
You can preload the card with your food budget, use it for saving up for special occasions, and get rewarded for doing so.
Previously customers could only use the card in-store but it can now be used online, saving you even more money. The card works in exactly the same way regardless of whether you shop in-store or shop online.
Top tricks to help save money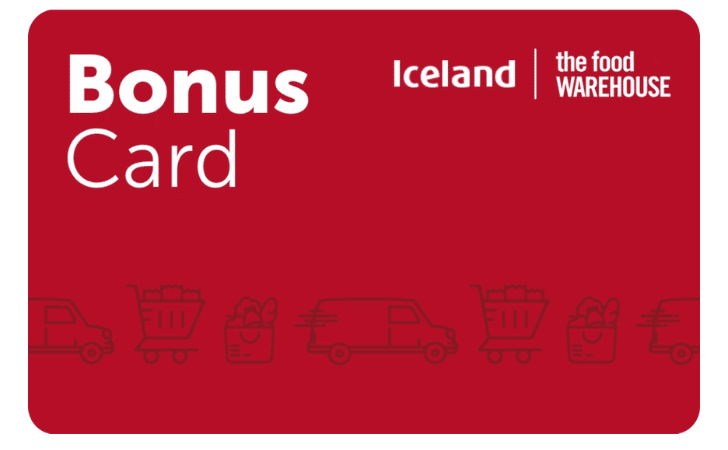 You can save up your rewards on your card to stock up on products when you do your food shop. Use the exclusive offers to grab some extra tinned food or cleaning products when you are doing your shop online.
Having the Card may make it easier to plan ahead and save for a special occasion, such as Christmas or birthdays.
By adding £2 to the card each week throughout the week, you could have £109 by Christmas – which includes the extra £1 for every £20 you have saved.
Iceland Bonus Card prices
Membership in the scheme gives you access to exclusive price savings, helping you save some pennies.
As you're shopping you may see grocery products marked down from £2 to £1 only for Bonus Card owners.
At the time of writing, Cardholders can save money and pick up a bag of McCain Over Chips half price for just £1.50, or a pack of Birds Eye 4 quarter pounders for £2.50 (normally £3.25).
Can you get delivery without a Bonus Card?
Yes, you can – you can still get free home delivery if you spend over £40.
Delivery is often the next day and is delivered in 'stay fresh' vans, so the food stays nice and chilled. Cardholders can now also do their shopping online and benefit from this free delivery at no extra cost.
Iceland delivers 7 days a week and offers 2-hour slots.
Iceland Discount Code with £6 Off Your Next £40 Spend + More Promotions
How do I check my balance on my Iceland Bonus Card?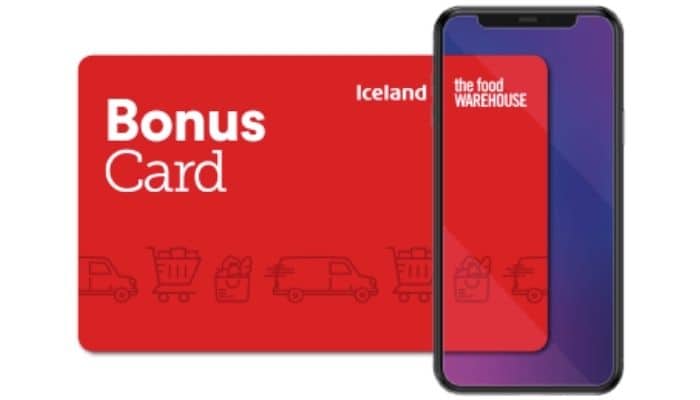 You can check and add to your balance online or App or in-store. You can also ask the cashier in-store and find your balance printed at the bottom of your receipt when you shop.
Can I use my Card in Food Warehouse?
You can use your Bonus Card at Food Warehouse as well as Iceland. There are over 150 Food Warehouse outlets in the UK and they are part of the same group. Food Warehouse offers bulk buying options on brand names and homeware.
How do I use my Iceland Bonus Card in the store?
It's really easy. You can swipe your card at the cashpoint when you pay, or zap your Bonus Card App. Both will work and activate any offers you are eligible for.
You do need to have your card or App on you – rewards cannot be activated afterwards. There is also a bonus card key fob available which is handy to have.
How to activate my bonus card
Although you can apply for your card on paper or on the internet, you do need to activate your card online. You'll need to give an email address and it is normally activated and ready for use within around 48 hours.
Whilst you are waiting for your card to come through, you'll be given a temporary card to use instead.
How does the Iceland Bonus Card app work?
You can download the app on your phone so you can easily see swipe the app when you visit in-store. By having the App you can check your balance online at home, add to the amount, and will also receive notifications about giveaways and competitions.
Special offers and competitions
It's worth checking the Iceland website when you're doing your online shop to look out for special offers in-store and work out the cost of your groceries.
Can I get my shopping delivered free with the Iceland Bonus Card?
Yes, you can!
Browse in-store or from the comfort of your home, and use the membership scheme to activate free home delivery.
There is a minimum spend of £25 to qualify and there is normally a maximum travel distance of around 10 miles from the store.
If your goods are below the minimum order, there is a £3 delivery fee.
Good to know
The maximum amount of savings (including bonuses) allowed on your Bonus Card is £1,000.
You need to be over 18 to apply for the Iceland loyalty card.
Unlike other supermarket loyalty schemes, the Bonus Card rewards you for saving money rather than spending it. The more you save on your card, the more free dosh you will earn.
Check out here for more supermarket offers or take a look at this guide for promos and the latest Farmfoods offers.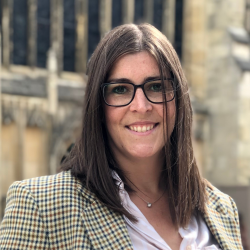 Latest posts by Naomi Willis
(see all)