To help cut down on food waste, Iceland is giving away food on the last day of its shelf life to customers who shop online.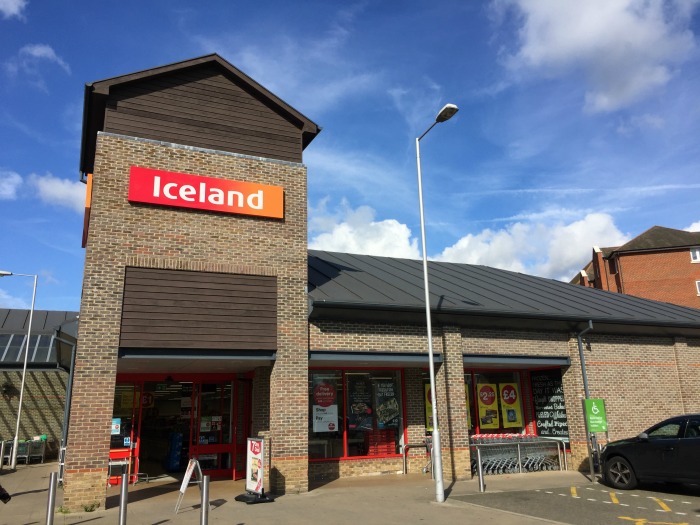 £10 BONUS OFFER: Earn easy cash by watching videos, playing games, and entering surveys.

Get a £10 sign up bonus when you join today.

Join Swagbucks here >>
The only issue with online shopping is that you cannot get "yellow sticker" bargains, but Iceland is changing that!
Around 1.3 million items, worth around £500,000 a year, will be given away for free to Iceland online delivery customers.
It's a way the frozen food supermarket is cutting food waste, but it will also see shoppers save money by getting food for free.
Here's how the new Free on Last Day of Life initiative works.
Iceland Free on Last Day of Life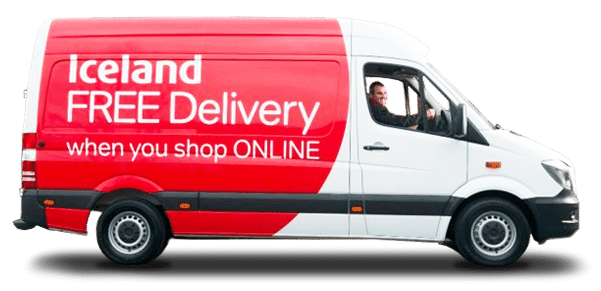 Usually, when you shop online with Iceland, any items you've ordered will come with a shelf life of at least two days.
That was their standard policy for all their fresh produce.
However, with the Free on Last Day of Life initiative, shoppers will get food for free, which is on the last day of its best before date.
As a customer, you don't need to do anything different.
When Iceland pick your online order, if the product you want has only one day left, it will be scanned and packed as usual.
However, you will not pay for that food product.
Before the delivery, they will let you know you'll be getting the item for free.
The rule under the free food scheme will apply for all chilled, fresh, cakes, bread and morning goods.
All 1,000 supermarket sites follow this new food waste initiative which saw the average shopper get a £1.58 refund per order during the trial.
Save even more at when you use an Iceland Bonus Card
Iceland Foods managing director, Richard Walker, said:
"Reducing food waste is a huge priority for us as we continue to reduce our impact on the environment.
"We know that shelf life plays a big role in the creation of surplus food so we to have find an innovative way to combat this within our stores and via our online shopping.
"Our Free on Last Day of Life scheme not only helps reduce food waste but also supports our customers.
"We know cost is key to many of our shoppers and this new initiative allows us to offer them the opportunity to reduce their weekly shopping bills as well as helping to reduce food waste."
Anything bad with this?
It's great that the supermarket is looking for new ways of preventing food waste, but potential food waste has effectively passed onto us as customers.
Instead of having a product that will stay fresh for another couple of days, we now have an item at the end of its shelf life (best before).
Yes, the best before is only guidance, but it does mean that shoppers may need to head to the shop again to get something fresher or be sure to make use of freezer space.
Shop cheaper
Iceland is already on the list of the cheapest online supermarket as you can get free delivery on orders over £40.
Check out the current Iceland offers to see how much you can save.
Plus you can usually get next day delivery as standard (whereas other supermarkets can charge closer to £6 for the same service).
If you plan a shop at Iceland, new customers can get £5 off a £45 spend. Use the promo code ICEFIVEOFF.
Other food waste initiatives
If you want to cut food waste or shop cheaper, there are plenty of quick wins:
Shop in store? Here are the supermarket reduction times
Use the Too Good To Go app to get very cheap food
Try the food sharing Olio app, which allows you to get free or very cheap food from your community
Do other supermarkets give away free food close to it's use by date?
We've been made aware by our community that Waitrose offered a similar service for a number of years. It's also been reported that Morrisons gives away free food too.
Will this initiative stop "yellow stickers" in store?
It's unlikely that this will stop people from getting reduced sticker food in store. The store will not know if someone will order the food online or if there won't be enough stock, so will carry on reducing food close to it's use by or best before.
How else can I get free food?
There are lots of ways to get free food from supermarkets, cafes, shops and more.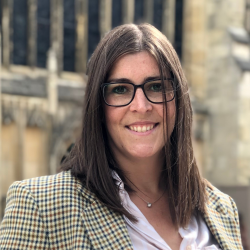 Latest posts by Naomi Willis
(see all)