Times are tough. Bills are costing more, wages are not going up, benefits have been cut, and just getting by is becoming harder and harder.
So, when a magic "quick fix" appears, it can feel like a huge relief and all your problems will be solved.
However, that's not always the case, and you could be walking straight into a scam.
That's what I fear a few people are doing (especially considering this is being shared as a potential money making idea in the Skint Dad Community Group) in the hope they will make some quick, easy money.
Making money online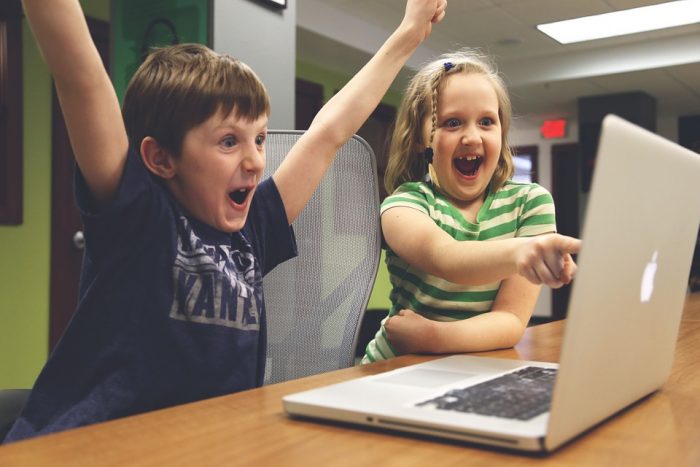 £10 BONUS OFFER: Earn easy cash by watching videos, playing games, and entering surveys.

Get a £10 sign up bonus when you join today.

Join Swagbucks here >>
There are a number of ways to make legitimate money online.
However, you do need to be careful before you jump all in with the hope of making a fortune.
A new site that's popped along is promising to pay you a whopping $10 for each friend you refer to the site.
On top of this, you can get $2 for each person who clicks on the link, plus $30 for each survey you complete.
Plus, there is a $25 sign up bonus, and they say you could earn $500 today through social media.
Sounds amazing, right?!
But, it's just an exercise for you to share your data with these scammers, which is worth so much to them.
It's a scam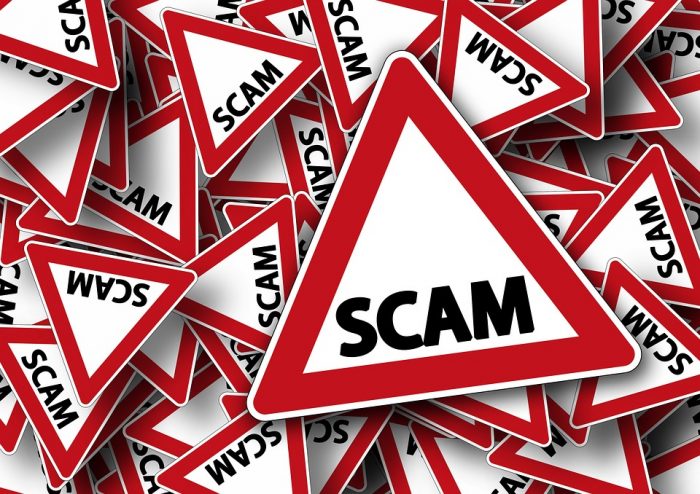 There are no two ways about it; the site Kids Earn Money is a scam.
What makes things worse for me is that they're clearly targetting a younger audience, who may not know any better.
So, I thought I'd give it a test run and see what actually happens.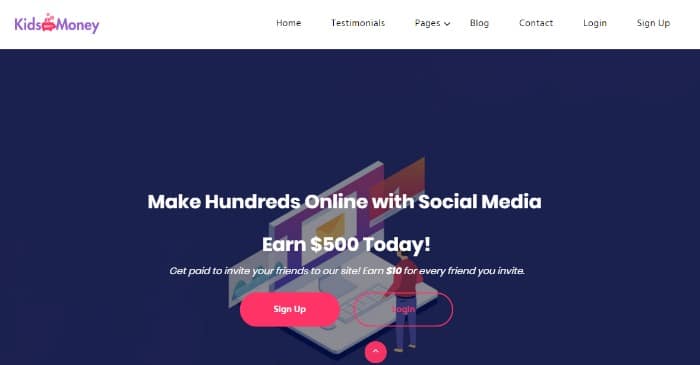 The website itself looks slick from the outset. There are testimonials and proof that payment has been made.
The company has been running for 10 years and has built up profits from when it first started offering $0.10 for referrals, and instead now offers a whopping $10!
But…after a small amount of snooping, the cracks start to appear, and the site isn't as legit as it first looks.
Although it's supposed to be for over 16, kids are using this messenging service too. Don't let them caught out by these latest WhatsApp scams
Making referrals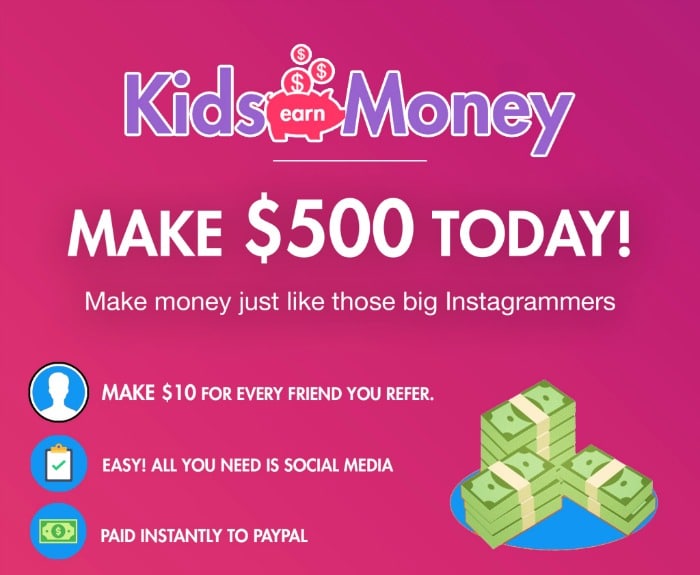 The whole idea is that you can make a quick buck by getting people to click through your link on social media.
So, they will "pay" you for sending new referrals and helping to grow their audience.
Simply spam Twitter, Facebook, Whatsapp and Instagram with your link and get paid BIG!
As an added bonus, if you want to make a YouTube video talking about this survey site, they will pay you a $50 payout. All you need to do is tag the video with a very specific description.
Once you've got enough people signed up you can then get paid.
You can cash out instantly via PayPal, Bank Transfer and Stripe, apparently.
The whole thing – trying to get younger people to drag more younger people into this – is a total scam!
$30 surveys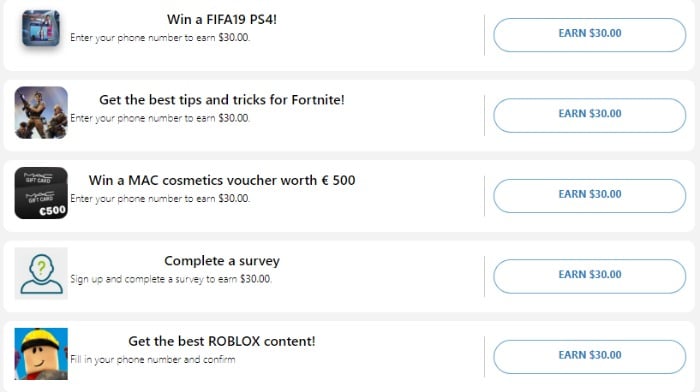 I signed up for an account to see what would happen.
(I'm not suggesting anyone else does this as it may well lead to a scam against your email account).
I got my $25 sign up bonus, and it's sitting in my account. I'm not able to withdraw it until I reach a $150 threshold.
I'm signed up to my fair share of survey sites (and legitimate paid surveys UK sites do work), however, they never pay anywhere near to $30/survey!
What they're actually getting people to do is tasks – again aimed at teenagers and kids.
The tasks include giving your phone number for a chance to win PS4, or to get tips and tricks on Fortnite, or to get free MAC makeup, or even to get ROBLOX stuff!
The offers themselves are obviously not legit. They tell you to not switch off wifi and to disable your VPN and Adblocker!
They just take you round in circles through sites that are pop up as a risk.
Trading for how long?
So they say their company, CryoEarn LLC, has been operating for 10 years.
However, the company doesn't appear to exist in any search results.
Also, the website was only set up on 18 January 2019, which isn't anywhere near 10 years ago..!

Testimonials
Having testimonials must mean a company is legit, right?
Well, maybe not…
They have a whole page dedicated to the money they've paid out to people, which can just go to show how successful this survey site is.
However, it appears "PayPal" (where the image is apparently from) cannot spell…or the pictures they're sharing may actually be fake?!
How do you spell "recieved"?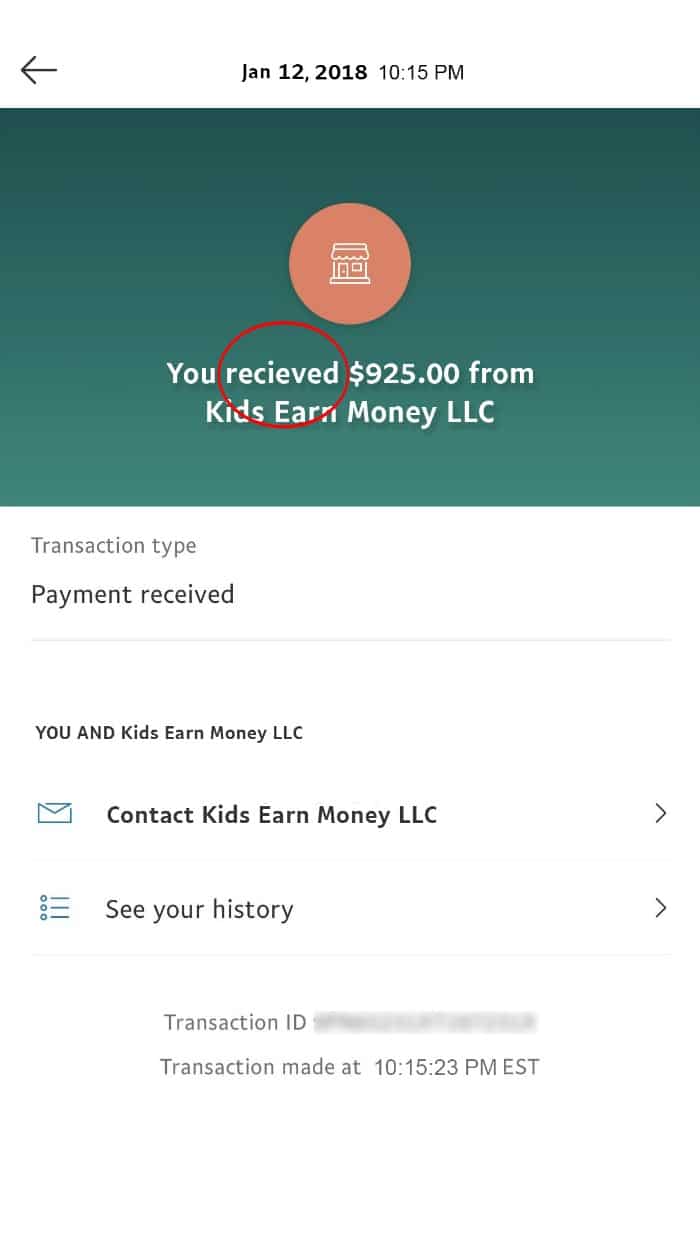 There's some copying going on
We all know that plagiarism is wrong.
We're taught in school to use our own words, but it doesn't appear anyone told that to the people over at Kids Earn Money.
No one would ever really spot it as everything seems in place as it should be.
They've got a privacy policy and a terms page, which most websites do nowadays, but they didn't write them.
Instead, it looks like they've pinched the lot from Swagbucks UK, which is a fully-fledged legitimate survey site (and a decent one if you're looking for a new one to sign up to)
Twitter users aren't happy
What happens when you want to vent your anger?
People head to Twitter. Yes, you can only use a few characters, but sometimes less is more, and you can get to your point quickly.
Twitter is full of very grumpy people who have signed up, made referrals but are not getting paid.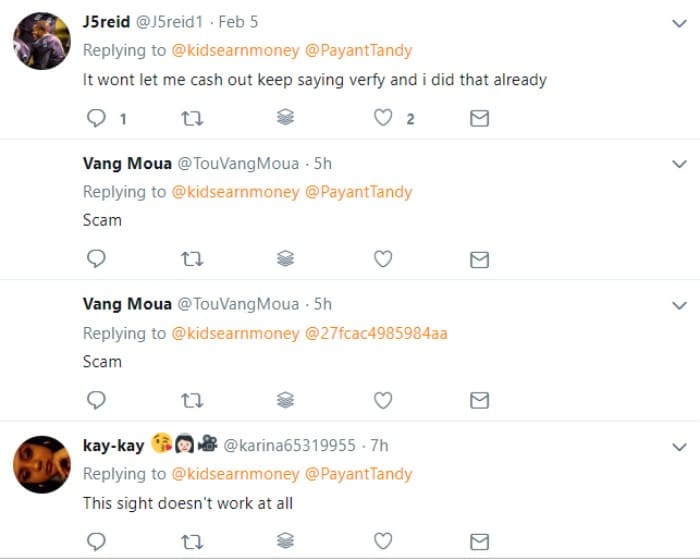 Just to point out the Kids Earn Money Twitter account was only started in January 2019.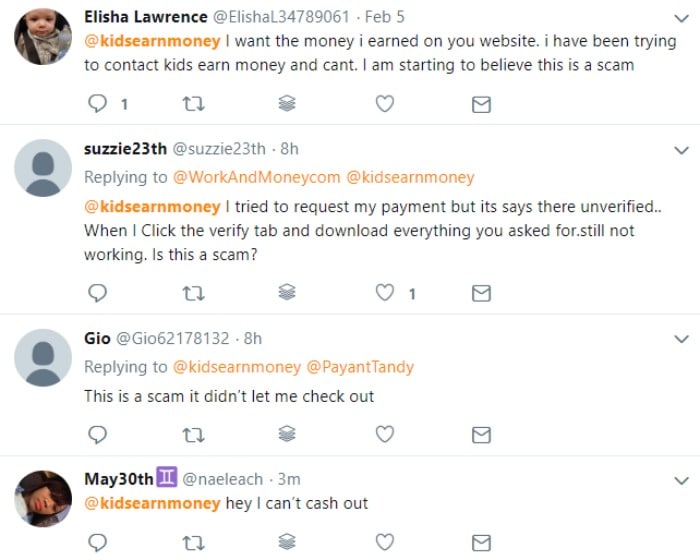 Also to note, they don't actually have a Facebook page or Instagram account.
What can you do?
Internet scams are becoming more and more regular, and this is not the first or last time this will happen.
I have not linked to the website at all, as there is no point in giving them possible clicks. That obviously won't stop you from searching for them yourself, if you want, but why bother wasting your time on a scam.
Instead, you could use your time on real survey sites. Start with sites such as InboxPounds and Opinion Outpost (and here's a bigger list of survey sites UK if you're after some new ones).
What really worries me is their blatant push towards children, who may not be fully aware of the risks involved with their data.
I will be having a conversation with my children about what to look out for on websites, and not believing everything you see online – especially when it seems too good to be true.
My girls are very kind-hearted, and we teach them a lot about the world of money, but they could even naively fall for this, thinking they're earning some cash to help mum and dad out.
If there is any fraud or cybercrime you see, you're always able to report it to Action Fraud who will be able to investigate further too.
Remember to be on the lookout for scams and watch out for smishing scams and number cloning.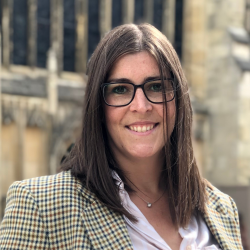 Latest posts by Naomi Willis
(see all)