Worried about costs at this time of year? Just need to boost your bank balance right now? There are some easy ways to make money fast before Christmas.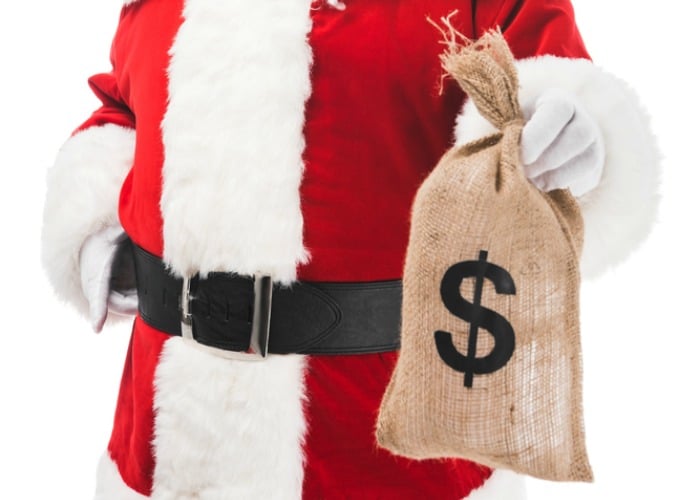 This site contains affiliate links. We may receive a commission for purchases made through these links.
[Learn more]
With Christmas fast approaching, there is always a panic that there's not quite enough money to stretch.
You could save money by not buying a present for Uncle Herbert, who you haven't seen for years, plus 24 cousins, and all their kids. It turns into getting a gift for the sake of it and is essentially just present swapping. Anyway, that's a whole other rant!
For whatever reason, if you want to boost your bank balance before Christmas, it is possible to make money fast at this time of year.
Make money fast before Christmas
Some make money fast ideas you may see around the internet do work (others don't!). However, many of them can take a few months for the amounts to tot up.
While you won't spend a lot of time doing them, you won't see money upfront, which is no good if you're looking to make money fast right now.
Instead, you should be able to free up or make a few hundred pounds easily and quickly with these ideas:
Get cash back from the tax office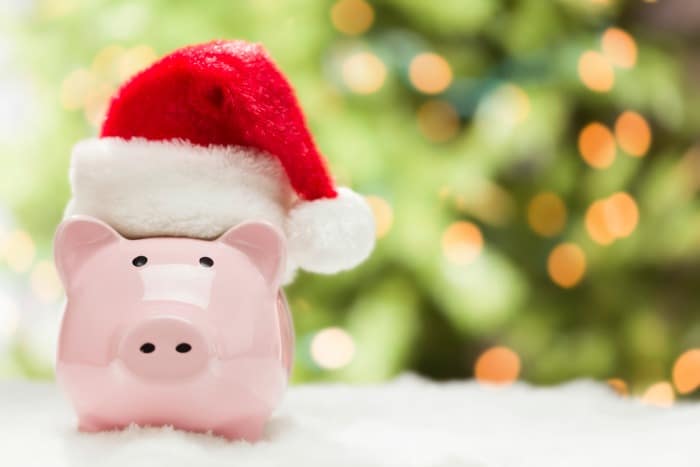 You may be due a tax rebate from HMRC that you never knew about.
If you use your own money to buy things for your job, like uniforms, tools, professional memberships, car milage (although not for your commute), or if you work from home, you may be able to claim tax relief as a PAYE worker.
Check you're eligible using the claim tool on the Government website, and then go ahead and claim your tax relief using your online Personal Tax Account.
You can backdate the claim within four years of the end of the tax year, and money is paid to you within three weeks.
You don't need to use a claims company to do this. It's a few boxes to fill in on the government site.
Flip it
I'm not talking about the Bop It (but, don't you just love that game?). Flipping items is an excellent way to make money.
Start by decluttering the rooms in your house. You'll be surprised how much stuff you haven't used for ages that you can sell on.
This time of year is the perfect time to sell things as thrifty people are looking for ways to get gifts for cheaper.
But it's not just people being more conscious about their spending – people are being more eco-friendly so are happier to have preloved items.
Once you've made a start on stuff in your home, you can flip other people's stuff.
We used to do this as a way to make extra money. We'd buy stuff in charity shops, boot sales or from places like Gumtree, fix them up if needed, and sell them on.
We obviously needed a little money upfront to buy stuff, and a bit of storage at home for the items, but we could quickly make a profit and buy more stock.
Overpaid a bill?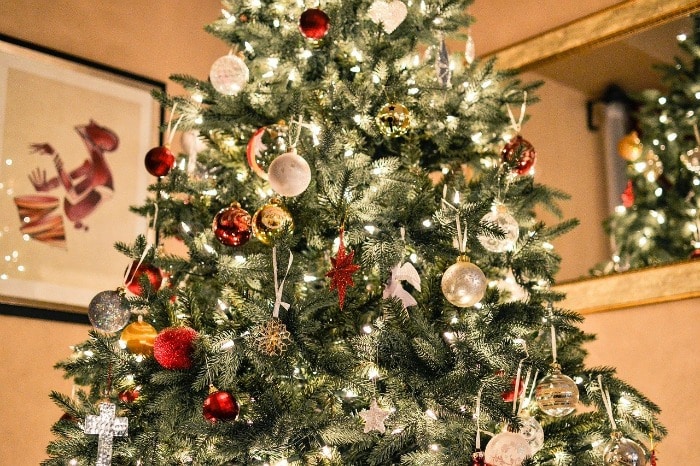 Research from MoneySuperMarket has shown that over half of Brits are in credit with their energy supplier by an average of £73. In London, the average credit is £90.
Having credit means you've been overpaying and you've not got a few choices.
The energy companies are going to tell you to keep that money where it is. The cynic in me says they would – it means your money is in their bank account, making them interest.
But the money is yours, and you have a right to ask the energy company to give you a refund.
A third option could be asking your energy provider to lower your monthly payments, and your overpayments can cover the costs.
It's predicted to be one of the coldest winters on record (don't they always say that?!), so you may be planning to crank up the thermostat. Plus you'll likely use more electricity with all those lights on the Christmas tree!
If you think you might use a lot more energy this winter, it could mean bigger bills so the overpayment could cover that cost. You will need to weigh up what you think may happen to see if it's worth getting a refund.
Past energy providers
Don't just check if you're due a refund with your current energy supplier.
Get in touch with your older suppliers as they may have credit leftover in an old account.
It's predicted some £235 million is waiting to go back to people who overpaid on gas and electric but didn't get a refund when they left!
Getting an energy bill refund is easy – you just need to ask.
Switch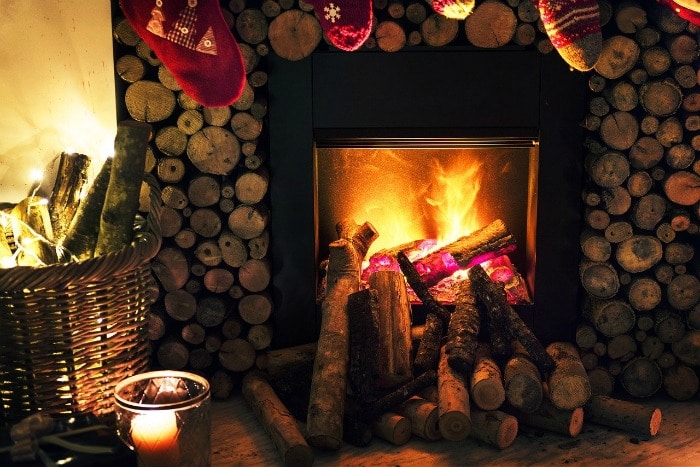 When was the last time you changed energy providers – or TV, broadband, mobile phone?
When you're out of contract, you will usually get moved to a more expensive standard variable tariff with your energy provider, or get stuck paying existing customer prices. New customers always get the best deal.
In less than 10 minutes you can save hundreds year by switching providers (or just threatening to)!
Compare prices using a price comparison site, find the best deal for you and add your details to start the switching process.
When it comes to energy providers, they do all the work for you – they only thing you'll notice is a different company on your direct debit and more money in your pocket. Switching can take around 21 days, although some providers may be quicker.
However, if you don't want to switch, use the latest deals you've seen on a price comparison site and contact your provider. Ask if they have a cheaper deal you can move to.
You'll see immediate savings in your bank balance.
Paying out what?!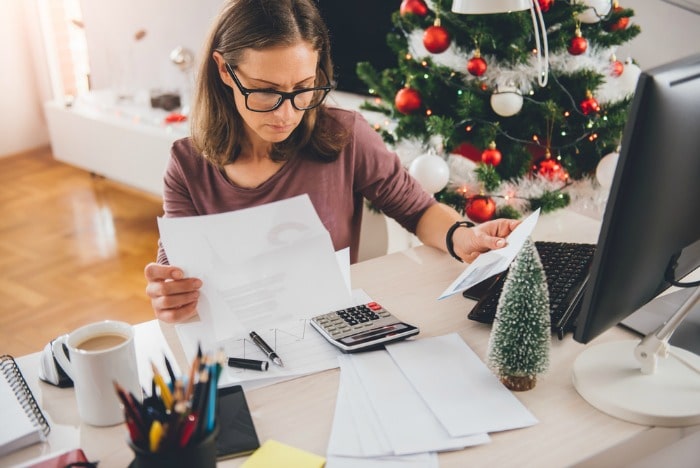 It's always a good idea to take some time every few months to have a proper look at your bank account.
Did you think it was a good idea to sign up for a snack box subscription at work, but it's now got a bit samey?
How about those Peppa Pig magazines for your little one, who now isn't so little, but they arrive every month anyway?
What about that app you got really competitive over and spent hours playing so signed up, but you haven't touched it for weeks?
Subscriptions services may have been a good idea at the time, and on their own don't cost a huge amount, but having a few of them can hurt your bank balance.
Just take a look at your direct debits and standing orders, then see what you no longer need. It's an easy way to cut back and save loads.
How to make money
Other ways to make money may take a little too long, but they still will work to get you extra cash for Christmas next year.
Taking part in paid surveys UK is one way to make around £200 a month in your spare time, but it's worth signing up to several different sites, so you have more of a chance to boost your takings. The thing is, if you get started now, you may still be able to make a fair bit before Christmas!
Starting a blog replaced our full-time income, but it does take a lot of work.
You could also look to start a new working from home job to boost the money in your bank account.
Again, all these things take a little more time but are well worth doing.
Latest posts by Naomi Willis
(see all)