Most landlords and letting agents will look at your credit history when you are looking to rent a property in the UK.
Nearly all private landlords and agencies will ask for references from you, including looking at your credit history.
This can leave families in a difficult situation if they have no or poor credit.
There are ways around this so you can access housing and start to rent with bad credit.
Having personally like in private rentals for years and having moved umpteen times during them – with young kids, debt/CCJs – we can show it is possible, even if it feels difficult at the time.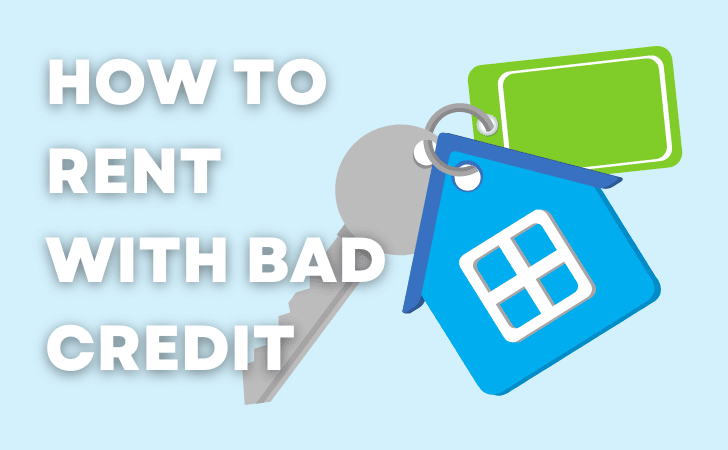 £10 BONUS OFFER: Earn easy cash by watching videos, playing games, and entering surveys.

Get a £10 sign up bonus when you join today.

Join Swagbucks here >>
Seeking credit report information
Your landlord or letting agent must ask your permission before doing a credit check on you. Find the best property websites in the UK so you can make sure you're renting through a legitimate and trustworthy company.
No minimum credit score is required to rent a house or flat, but your lender will look for a good pattern that you can pay your rent on time.
They can check out any previous outstanding payments, unpaid debts and will look at your current income.
Even with a poor credit history, and the anxious wait for them to say yes one way or the other, you can still get a private rent with missed payments.
How to start building your credit history
If you are new to the UK, a student or simply have limited or poor credit, there are ways you can improve your credit file when looking for a rental property.
You can improve your credit score over the next few months, and we will run through some simple ways to do this.
Find out how to check your credit for very little using credit reference agencies such as Experian, Equifax or ClearScore.
(Take a look at what is a good or average credit score in the UK)
Try and pay off any outstanding debts, check your files for any mistakes (it can happen) and ensure you're on the electoral roll before applying to rent a property.
Offer to put down a large deposit
Consider putting down a larger deposit to pay rent in advance to build trust with your landlord or letting agent.
You can offer between six months and a year's worth of rent as your deposit and as part of your tenancy agreement.
We've had to do this before. We were asked again at the 6-month point to pay another six months in advance. It was easier at this point as we'd save the rent each month (as we'd already paid in advance). After that, they trusted us, and we started to pay on a monthly basis.
This can be a good option to get started and show that you have the money and stability to pay your rent.
Not everyone has that kind of money available (you could be looking at offering anything from £5k-£10K in a deposit), so you could ask a family member to help you rent a property.
Find a local bond guarantee scheme
If you're in danger of becoming homeless or already are, you may get help from your local council.
Some housing associations and councils offer a bond guarantee scheme to help you get on the property market and may even find you a private landlord.
The council act as your guarantor, agreeing to pay for any missed payments or damage from your rental.
Find details from your local council.
Find a guarantor using a relative or friend
We have used two guarantors on one property in the past.
Essentially, a guarantor agrees to pay your rent if you cannot (although you obviously don't ever want it to come to this). This is a legally binding commitment for your guarantor, and they will need to have checks done and sign the paperwork, the same as the tenant.
They will also need to pay any damages or back payments if you miss them. But this is one of the easiest ways to give landlords the security that you have a trustworthy person to help you.
Your guarantor must have a good credit score and a good salary to cover rent payments.
Your landlord should not charge you higher rent because of using a guarantor.
Pay for a Guarantor Service
You can pay for a private Guarantor to help you with your application. You will need to have proof of your salary and current employment status.
Private Guarantor charges around £300 to act on your behalf, paying any rent or missed payments.
Apply for social housing
If you are struggling, apply for social housing with your local council or housing association.
The waiting lists can be very long, which is why many people rent privately in the meantime.
If you're struggling on the waitlist, get some tips about how to get a council house quicker.
Private landlords
Ask your council if they have a list of landlords who are more sympathetic to people who are going through financial difficulties.
These landlords don't take so much emphasis on your credit rating and just want to see if you have a steady income/benefits to cover the bills.
Check out a shared house
Students and young people can consider a shared house an option, which can get around the "poor credit history" loophole preventing you from renting privately.
Rent a room in a shared house which already has a tenancy running.
Everyone in the house is responsible for sharing the rent, so this can be a good option to start proving that you can pay your rent and bills on time and build your credit rating.
Financial help for renting
You might be able to get a discretionary housing payment (DHP) if you claim housing benefits or universal credit where you currently live.
Some charities offer grants to people in need. Use the Turn2Us grants search to find out if you can get help with your tenancy application.
Can I rent with a CCJ?
Getting a guarantor will help you to rent a property.
Landlords may ask you for a couple of months' rent if you have any bad credit issues.
What do landlords look for in a tenant?
It's important to remember that private landlords and letting agents will have their own requirements when looking for tenants.
They will want to be able to see that you can meet your bills, have no criminal record and have a current job and income.
Be upfront with your landlord and show you can be reliable with your finances.
And hopefully, you've managed to find a great home to settle in and can forget about this process for a while. But…now you need to think about the move. Use our free change of address checklist so you can keep track.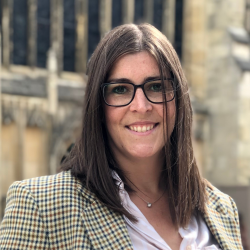 Latest posts by Naomi Willis
(see all)