Learn how to make money from selling your own VHS video tapes.
Find out how much your video tapes could be worth and where to sell them. It's time to dust off that box of old videos and earn some extra cash.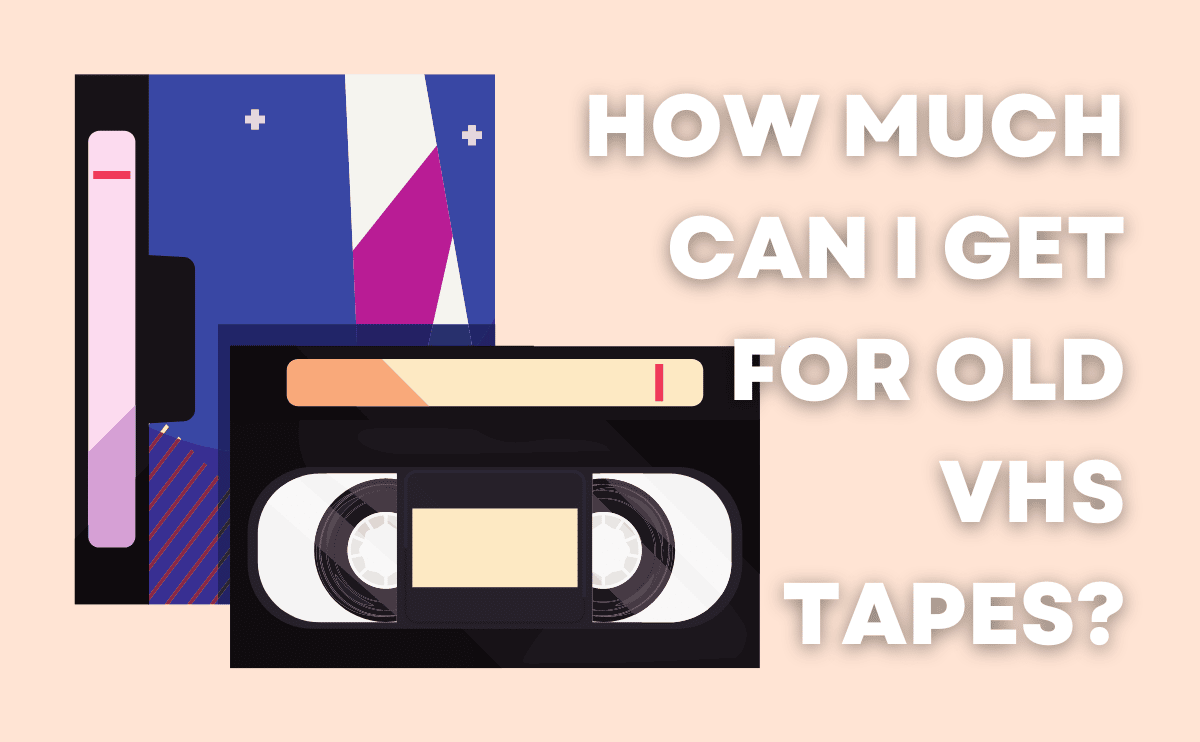 £10 BONUS OFFER: Earn easy cash by watching videos, playing games, and entering surveys.

Get a £10 sign up bonus when you join today.

Join Swagbucks here >>
Selling VHS tapes
You can make some extra cash selling your old and unwanted tapes. Your old videos may be worth a few pence or a few hundred quid, depending on the value and type of films you have.
The interest in old video tapes has risen in recent years, which is good news if you are trying to clear out your clutter for cash. People pay for nostalgia, and your old box set of Disney movies or horror films could be worth a few hundred quid.
And tapes aren't the only thing that sells well. After hunting around, see if you have any of these rare coins or valuable stamps, which could be worth a fair bit too!
Why are VHS tapes selling for so much?
People get nostalgic for old tapes of childhood films, programmes and concerts. These hard-to-find videos increase their value.
Remember Bagpuss and The Clangers? We found a used box set of videos on eBay featuring these kids' favourites going for £40.
The majority of old tapes may be worth just a few pounds. It is worth doing a quick check online first. A first-edition Disney movie can sell for between £50 and £300, depending on the edition and quality.
What type of VHS tapes sell?
There are a variety of different genres of tapes that seem to be more popular:
Children's programmes, films and music concerts bring back fond memories, and people pay to relive that experience
Live music concerts – music fans feel nostalgic for live shows and capturing moments on video
Horror films, rare editions, first editions and limited releases
Artists from the 1990s
Do your research with video selling groups to check out the best prices.
Which VHS Tapes are valuable?
Old horror films can be worth money.
Basket Case, a horror film from 1982, recently sold for more than £30.
Certain VHS copies of known titles such as "The Evil Dead" have recently been valued at £200.
Can I get money for old VHS tapes?
Black Diamond editions of Disney VHS tapes can go one sale for a lot.
Black Diamond editions were the original Disney series of VHS video tapes with a release date between 1984 and 1994.
They don't say "Black Diamond" on them, but if you have a Disney movie with a black diamond at the top of the spine that says "The Classics", you could be sitting on a small fortune.
They usually come in a white, slightly more flimsy case than standard harder VHS boxes.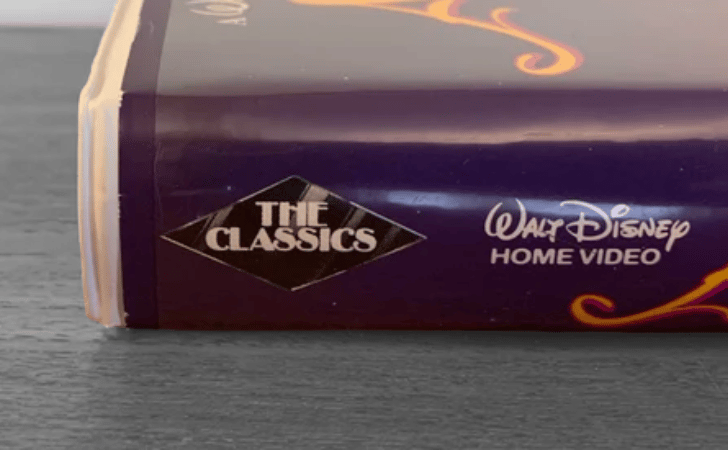 We checked online with eBay and found Black Diamond VHS for The Little Mermaid for sale for a whopping £800 and Beauty and the Beast for £500 plus shipping.
Although that doesn't mean they always sell.
Do your research, as there are scammers around – particularly if you are planning to buy.
Some of the Black Diamond videos include:
Robin Hood (1984 and 1991)
Pinocchio (1985, 1993)
Dumbo (1985, 1991)
Sword in the Stone (1986 and 1991)
Sleeping Beauty (1986)
You will likely get more for your money if you have first editions in mint condition and sealed copies.
Here are the top 10 most valuable VHS tapes:
Frankenstein's Castle of Freaks – £1,500
The Beast in Heat – £1,200
Betrayed – £1,100
Celestine – £1,100
The Legend of Hillybilly John – £1,000
Journey Into Beyond – £1,000
Lemora, Lady Dracula – £900
Don't Open The Window – £900
Flesh Eaters – £800
Black Decameron – £800
Some old horror films to keep an eye out for include the following and their recently sold prices:
The Texas Chainsaw Massacre (1980) – £199
Killer Klowns from Outerspace (1988) – £96
The Shining (1980) – £50
Friday the 13th (1980) – £39.99
Intruder (1989) – £34.99
Collectors are also looking for particular editions, such as the Director's Cut of Alien (2004) on VHS, which sold for £50.
Where to make money selling VHS tapes
Amazon
Amazon is free to use, and you can reach a vast market.
It's easy to add your products and photos.
You set your price (there is no bidding like eBay), and when a customer buys one of your old VHS tapes, Amazon will fulfil the order, and you get paid.
How to get started selling on Amazon UK
Vintage markets
You'll have an instant audience with a taste for nostalgia rooting through your DVDs and videos that you might want to sell.
As a seller, clean the VHS tape covers so that local buyers find them appealing.
Facebook and your local paper should list details of fleamarkets and vintage markets. You will probably need to pay for a stall to sell your goods, so it may be worth dusting off similar items such as LPs, comics and ornaments to sell.
Facebook Marketplace
Adding a listing is free, and you can post photos alongside your description.
As a seller, you'll need to make it clear if you are willing to deliver or post your goods. There is very little seller protection on the Facebook Marketplace, so you may prefer to list your items as local collections only.
Also, look out for Facebook groups specifically for VHS tapes. You can find out how much videos are worth before selling them.
eBay UK
eBay offers buyer and seller protection, and you can sell anywhere in the world. This is good for targeting people interested in collecting music and film videos.
Search for similar VHS movies on eBay first to get an idea of what sells well, the pricing and the details you can promote.
Setting up an account is free, but you will pay a small percentage to eBay. Look out for 'no seller fee' special deals to save even more of your money. The eBay App is simple to use.
Car boot sales
Car Boots are cheap and easy to sell at. However, customers will want to haggle with you.
Group collections together and set a price at a reasonable value.
Take plenty of change and a bumbag to keep your money close by.
It's worth having an extra person to help watch your stall.
You might not get the best prices, but this could be an easy way to get some extra cash.
You could also look around for bargains yourself, which you can then sell on at a higher price.
Take a look at other selling sites where you can flog your stuff.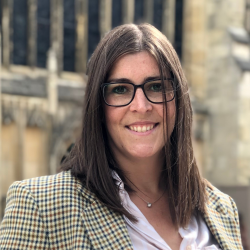 Latest posts by Naomi Willis
(see all)