In the run up to the festive period, don't give thieves the opportunity to steal your Christmas deliveries. Here's how to prevent your parcels being stolen.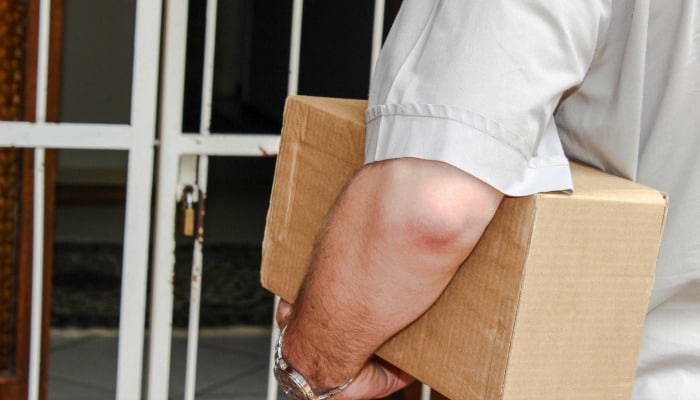 £10 BONUS OFFER: Earn easy cash by watching videos, playing games, and entering surveys.

Get a £10 sign up bonus when you join today.

Join Swagbucks here >>
Imagine the situation
You've ordered a load of gifts for Christmas. You're more than happy with the price you paid and you've got some bargains that your family will love.
You've got the wrapping paper hidden in the back of your wardrobe and your tape dispenser is at the ready.
Only trouble is your delivery never arrives!
What on earth do you do?!
Scream at the delivery company?
Panic about how you cannot afford to buy the gifts again?!
Turn off your phone, hide from family and quietly sob?!
NO
Instead of waiting for the worst to happen, make sure you're aware of what opportunistic thieves will be up to and stop them stealing your stuff in the first place!
Thieves target online shoppers
I'm not trying to scare you.
Research by home insurer Policy Expert has shown that more than 3.8 million Brits have had deliveries stolen as thieves target festive online orders.
Even if you've specified where the delivery company need to leave your package (thinking it will be safe), you still may be caught out.
Having orders delivered to your front door when you're not in, asking for it to be left in your porch, leaving it under the car or in the garden are not good enough places to stop your things being stolen.
What makes it worse is that deliveries left unattended are not going to be covered under your home insurance policy.
Not only will you be a gift down for Christmas Day, but you won't be able to get your money back either.
Stop deliveries getting stolen
You can prevent thieves from nicking your stuff in the first place.
This is by far means the easiest and most hassle free way to keep your deliveries safe.
Arrange for someone to be there
The survey showed that 73% of people choose to have presents delivered to their home address even though they might not be there when the delivery arrives!
If you cannot be at home for whatever reason, then try to arrange for someone else to be there.
Whether it's a family member or a neighbour you can trust, the offer of a few chocolate biscuits may sway someone to house sit and wait for your package.
Deliver elsewhere
If you're not going to be at home, you can choose to have your items delivered elsewhere.
Perhaps you could have it delivered to work if they allow?
Or maybe a trusting neighbour?
Use a deterrent
Getting full CCTV may seem like a costly expense too far, but you could always fake it.
For less than £10 you can set up a fake security camera to deter pesky people who may want to take advantage.
Shop in store
If you have the time, then shopping in a store will prevent the need for you to get a delivery in the first place.
You will obviously need to balance this up with the cost of getting to the shop vs online delivery costs, and you'll lose out getting cash back or using a voucher code to knock money off your shop.
Click and collect later
Many stores allow you to buy online (making sure you get to take advantage of discount codes) and collect in store at a later date. This could also work out cheaper than paying for delivery.
As an alternative, there are many, many online retailers who offer delivery via CollectPlus.
Instead of collecting from the store directly, you can have your delivery sent to one of the thousands of convenience stores. They have longer opening hours, so it may work out easier to collect your delivery while picking up a pint of milk at 10pm at night.
What to do if your delivery goes missing
With all the will in the world, you cannot always stop your delivery getting "lost" somewhere in the system.
But how do you know if your delivery was stolen or whether it did just get lost somewhere?
Go back to the retailer
Even though you may be annoyed with the delivery company, it's the retailer who must deal with your issue.
Under the Consumer Rights Act, the online retailer is responsible for the goods until you receive them. Even if it's the delivery company who loses your order (or it's damaged), it' s the responsibility of the retailer to put things right.
However, if you said that you wanted your delivery left on your doorstep/behind a plant pot (or any other "safe place") then this is seen as your package being delivered. The retailer will not accept it was their responsibility that your delivery is missing.
If they deliver it, leaving it somewhere when you didn't ask them to and then it's stolen, you should argue that the retailer is in breach of contract and they must replace and redeliver your items.
Make sure you don't lose out!
The survey showed that only 5% of people with a stolen package received their money back, and only 6% had the item replaced :(
If you're not sure how to start a complaint with the retailer, you use a template letter which can be tailored to your circumstances.
Christmas is seen as an opportunity for others to try and cash in. Also, make sure you don't get caught out buying fake products (there has been a spate of fake L.O.L dolls about!).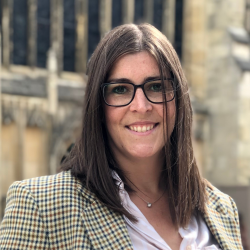 Latest posts by Naomi Willis
(see all)