It's Lent, and it's all about giving up something.
While the whole idea of Lent is meant to be religious, it's another one of those things that people do just because they want to.
And, from a money saving point of view, it's a great way to give something up and save some cash in the process.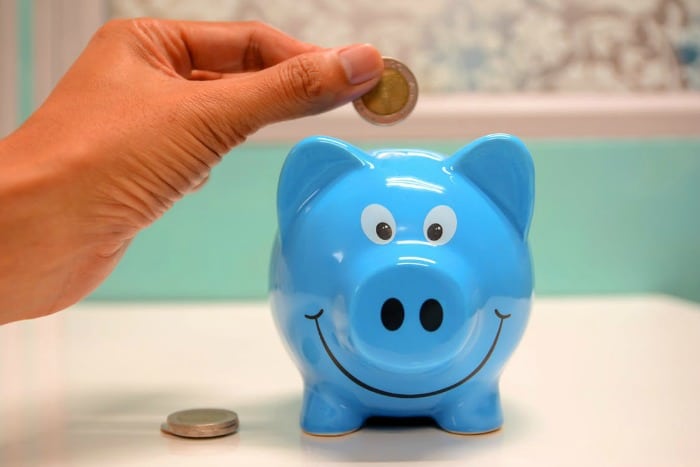 £10 BONUS OFFER: Earn easy cash by watching videos, playing games, and entering surveys.

Get a £10 sign up bonus when you join today.

Join Swagbucks here >>
Whether you want to ditch chocolate for 40 days, or you're using Lent as an excuse to quit smoking your pockets are going to be better off from cutting back for 40 days.
Just imagine how much money you'd save.
Have you thought about what you'd do with it?
Perhaps it'll just get swallowed up into everyday spending, or maybe you'll plan to transfer what you would have spent into a separate savings account?
40 for 40 challenge
If you've been saving money this Lent, or you've got a few quid spare, then why not look to take part in the 40 for 40 challenge?
The idea is that you give up 40 pence for 40 days.
That works out at £16.
Might not be a huge amount of money for you, but for other's, it's life changing.
Trussell Trust started the 40 for 40 challenge as an alternative way to give back this Lent (remember, if you Gift Aid your donation, it ups the amount to £20!).
At the end of Lent, you can then donate the money you've raised to Trussell Trust.
You can donate online or send a cheque made payable to the Trussell Trust (write 'Lent' on the reverse) together with this Gift Aid Form to: Freepost Trussell Trust. You don't need any address.
Food banks
Food banks can be used by anyone, at any time.
You may think you'll never need to use one (and I hope you won't), but you can never believe how quickly things can spiral out of control and, all of a sudden, you're stuck with no money and no food.
A food bank can be a safety net that can keep you and your family fed when you think you've hit rock bottom.
Adlent
There is a lot of hype about donating to food banks in the run up to Christmas.
Many people get involved with Reverse Advent Calendars. This can help food banks get stock to use into the New Year, but food runs out fast!
Trussell Trust says that during spring, food banks struggle with low stocks, but people still need crisis support.
Getting involved with 40 for 40 for Adlent (get it…advent and Lent, catchy, hey?! :) ) can really help people, families, your next door neighbour, or maybe even you in the future, who may be in dire need of food.
If you'd prefer to donate food, cleaning supplies or toiletries, then get involved in Adlent instead.
You can download the Adlent calendar directly from Trussel Trust which has some suggested ideas for what you can donate.
However, it's well worth getting in touch with your local food bank as each of them need different things and have lower/higher supplies of some items.
For instance, our local food bank is low on pies (coincidently during British Pie Week), squash and bags for life, but have plenty of pasta, beans and soup.
If you're struggling to get by at the moment, please don't panic. There are some options out there which can hopefully see you though.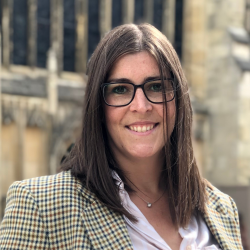 Latest posts by Naomi Willis
(see all)