As it's the season of giving, join us and start a Reverse Advent Calendar. No one should have to go hungry this Christmas (or any other time!)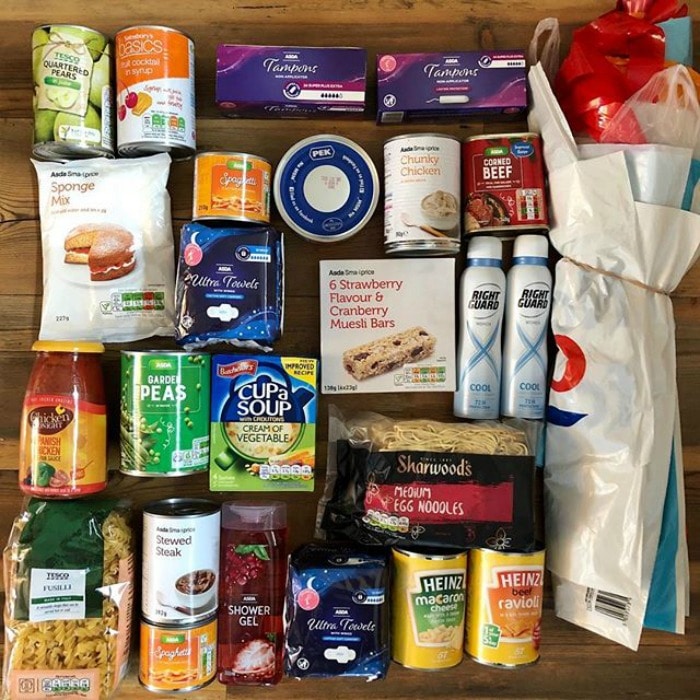 £10 BONUS OFFER: Earn easy cash by watching videos, playing games, and entering surveys.

Get a £10 sign up bonus when you join today.

Join Swagbucks here >>
'Tis the season to be jolly and it's also the season of giving. While opening up presents is fun, it's the giving that's more fun.
But what if you've got nothing to give?
And what if you've got nothing for yourself?
What if you can't afford to eat, let alone buy gifts?
Around 2.5 million food parcels are given out in the UK as people just don't have the money to get by.
Hunger is a real issue!
Around the festive period, with kids off over the holidays and with higher heating bills to pay, families can really struggle to put food on the table, so turn to a food bank for support.
That is why we, along with other UK Money Bloggers, are making a Reverse Advent Calendar again this Christmas.
Hull Reverse Christmas Calendar Appeal
This is also our first Christmas since we moved to Hull and the need for emergency food support is just as great for our new community.
Local MP Emma Hardy has launched a Reverse Christmas Calendar for Beanie Street Foodbank, Hessle and Anlaby Foodbank and Hull Foodbank, which is where our donation will go this year.
If you are local to Hull, we already have a list of much-needed items to support the three food banks.
When you've finished your collection, please make sure donations are passed on by Friday, 16th December, to ensure enough time to distribute them.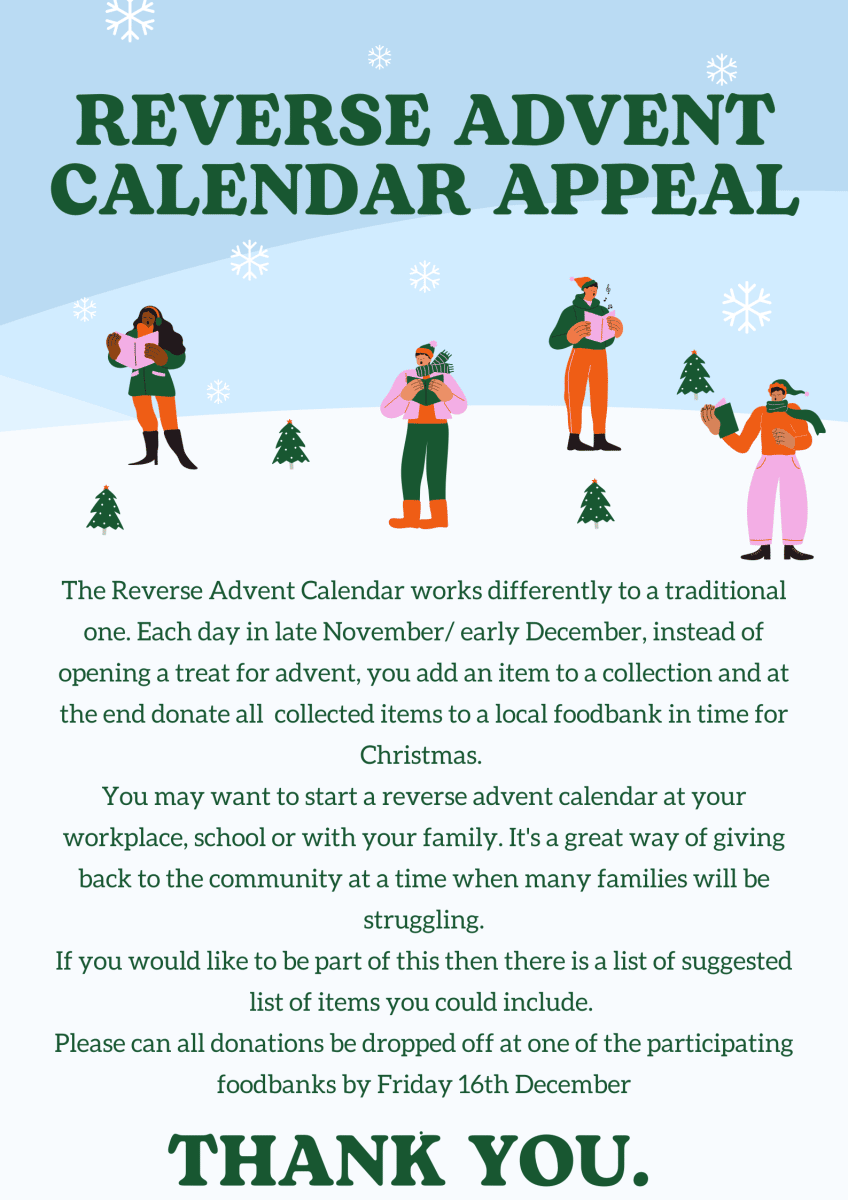 You can make your donations to:
Jubilee Central, King Edward Street, Hull, HU1 3SQ
Call 01482 224783 to arrange a drop-off
18 Sibelius Road, Hull, HU3 7NH
Drop off Tuesday, Wednesday and Friday from 10 AM to 2 PM
113 Spring Bank, Hull, HU3 1BH
Call or text 07709 064386 to arrange a drop-off or collection
What is a Reverse Advent Calendar?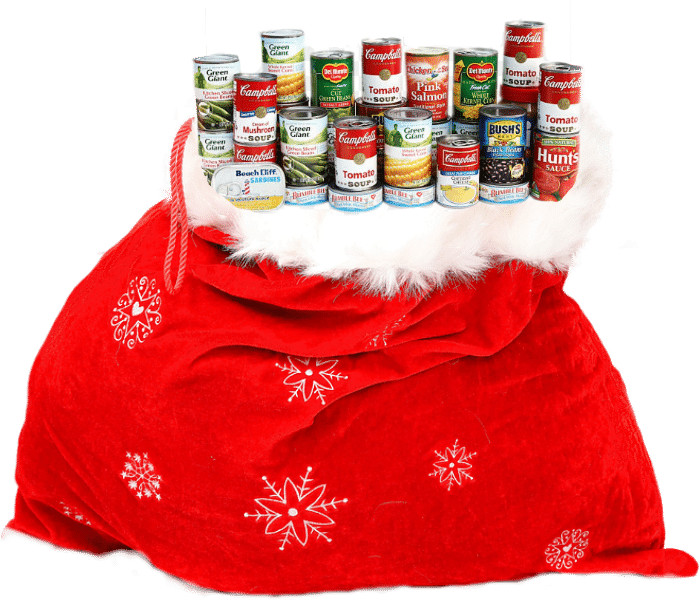 With a normal advent calendar, you open up one door at a time and get a treat.
A reverse advent calendar is simply the opposite.
Each day, for 24/25 days, you donate something into your reverse calendar collection.
Instead of getting a chocolate reward, you will be rewarded with the gift of Christmas cheer and will generally feel good.
What you choose to donate will then go on to genuinely make a difference to people in your own community who are in real need.
This is really a light-hearted way to help others in need as no one should have to go hungry.
Why should you start a Reverse Advent Calendar early?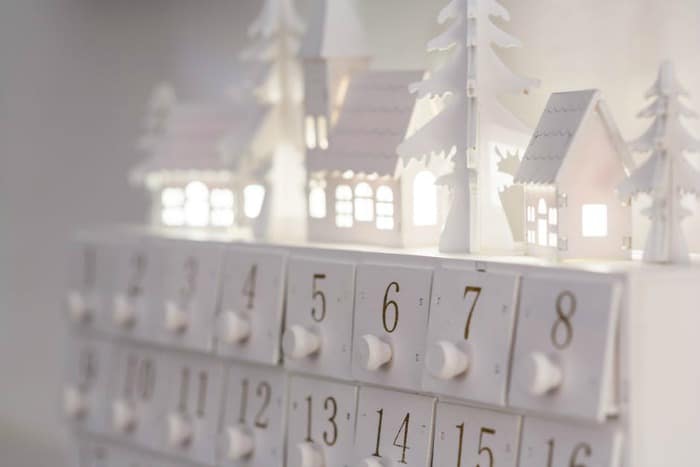 Yes, it's not Christmas yet, but the earlier you can start a Reverse Advent Calendar the better.
And there's a very good reason!
If you send your completed donation into the food bank too late, or even on Christmas Eve, they won't be able to make sure it gets passed on to people who need them in time for Christmas.
When they receive your donation, they need to process it and they simply won't have enough time.
So, the earlier you can start your collection and drop your donation off to a food bank, or even pop what you've collected into a collection point at a supermarket (if you can't get to your food bank) the better.
What does a food bank need?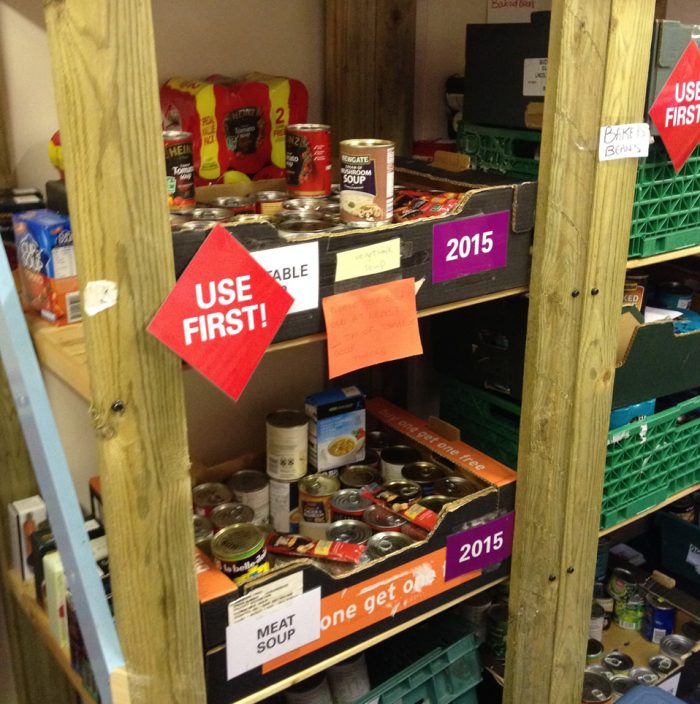 You might think you'll add tins of tomatoes and packets of pasta, but does your chosen charity or food bank really need them?
Depending on what's already been donated, they could have too much stock of certain items, so it can be best to give them a call and simply ask what they'd prefer.
Many food banks are low on stock for sanitary items, razors, toothbrushes, toilet rolls.
Others may be calling for tins of potatoes or tea and coffee.
Some foodbanks ask that you don't give too many Christmas related things, even not giving chocolate advent calendars.
The reason behind leaving an advent calendar on the supermarket shelf is heartbreaking.
Each day when a door is opened, children get hope and expectation that Christmas is coming.
However, for many children living in poverty, nothing will come on Christmas Day :'(
Please do just ask what they need, check to see if they've updated their social media accounts, or look on their website for the latest information.
For instance, where we used to live, our local food bank was really short on carrier bags so people could carry their food parcels home.
While our personal collection of bags is worth a fair bit (!) they are really useful to hold donations that are being passed on.
'Cause let's face it, there's no way we're ever going to use all the bags we've got stored in other bags.
Your local food bank or other charity may also find them really useful.
Start collecting
You don't necessarily need to buy lots of extra stuff to put into your reverse advent calendar, which may leave your own bank balance tighter.
Do you have toiletries that you aren't going to use?
While you may not like a particular shower gel, shaving cream or bubble bath, they will be well received from someone else.
Giving healthy foods is great, but also consider foods that are easy to make if someone has limited cooking facilities, like pot noodles type foods.
You could also look to get free food to add to your reverse advent calendar.
Use apps like CheckoutSmart, ClickSnap, GreenJinn or Shopmium to get items for your donation.
You could always take advantage of any supermarket money off coupons too.
You don't have to collect your items in a fancy hamper (we won't as we don't have one). You might have a large cardboard box or even just use a carrier bag – it really doesn't matter.
Get others involved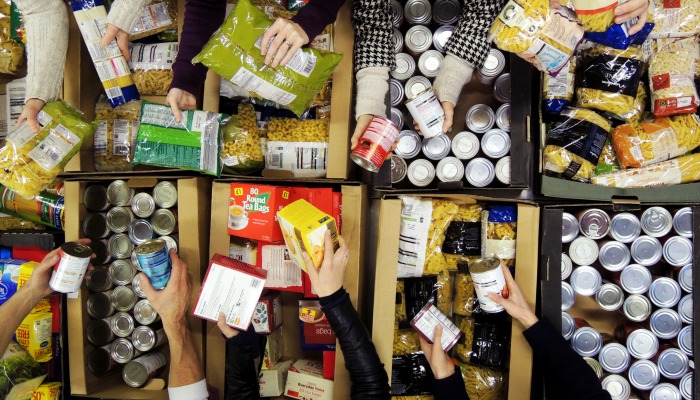 If you might struggle to get a reverse advent calendar completed on your own, why not see if a neighbour, friend or family member could help.
Or, if you've got kids, see if their school or nursery want to get involved and create their own donation too.
As the usage of food banks go up so much in the run-up to Christmas – as much as 47% – so the more people that can help those in dire need the better.
After all, it is the season of giving.
We are taking part in the campaign, as well as many other UK Money Bloggers, as a way to highlight
While you're adding to your reverse advent calendar, be sure to spread the message by sharing what you're doing on social media.
Use the hashtag #FoodbankAdvent in your social posts so everyone can follow what each other are doing and we can spread the message further.
Pick a charity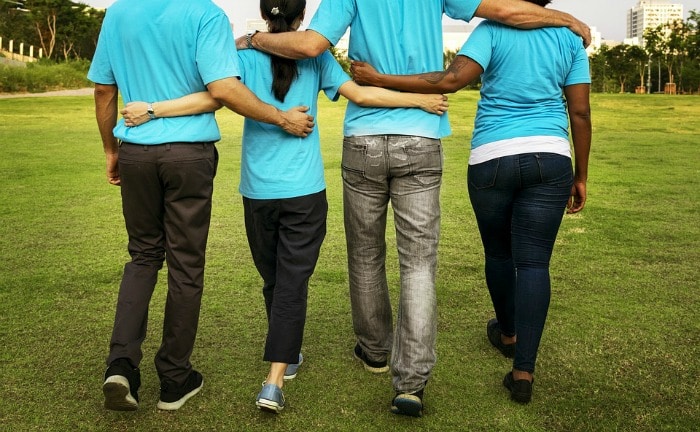 The Trussell Trust runs a network of local food banks around the country.
You can find a list of them here.
However, there are also a number of other foods banks and soup kitchens that are run independently.
Alternatively, your local Salvation Army may be grateful for any donations you're able to give.
Or, there are a number of hygiene banks sadly now open, who would happily accept toiletries and personal hygiene products.
What if you need a food bank?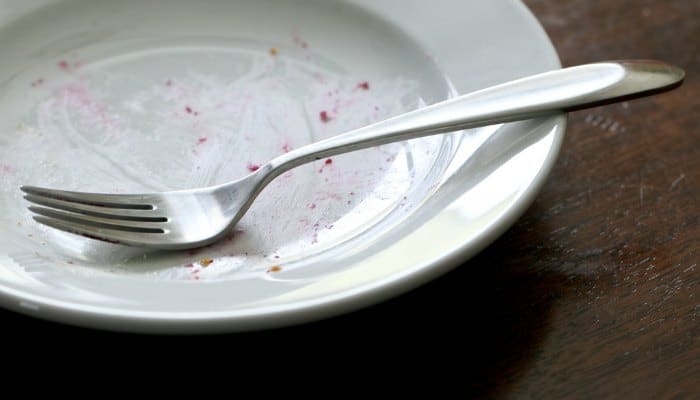 Maybe you'd love to give but things are so tight this year that you can't make ends meet.
Whether you've had a change in benefits, or you've recently lost your job and are waiting for your benefits claim to kick in, or you've had a change in circumstances at home that has left you with a lot less money, you may not have enough cash to make it through.
You may find you need support with food over the coming months.
Please do reach out for help as there are options for you.
Related posts:
Can't Afford Christmas? Here's What to Do
No money and nothing to eat here are some ideas of what to do when you're totally skint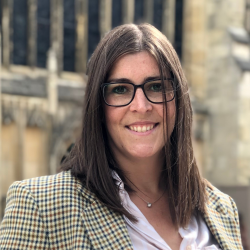 Latest posts by Naomi Willis
(see all)