If you struggle to save, use supermarket Christmas saving cards to spread the cost – many also pay a bonus at Christmas time.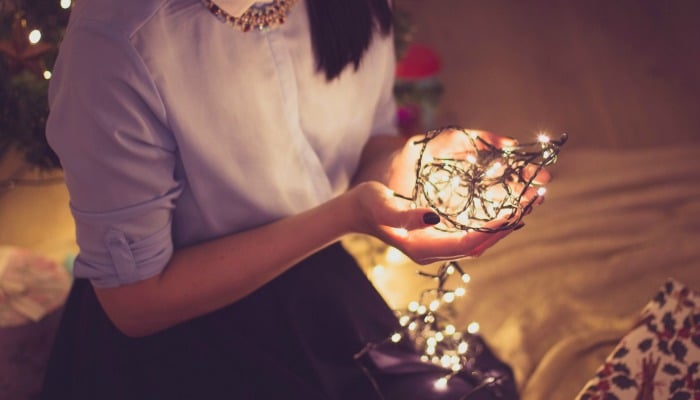 £10 BONUS OFFER: Earn easy cash by watching videos, playing games, and entering surveys.

Get a £10 sign up bonus when you join today.

Join Swagbucks here >>
We all know that Christmas happens on the same day each year, but it can still really put a dent in your budget if you haven't prepared.
The thing is, we all seem to be big spenders too.
No matter where you look, different companies are telling us how much we are spending on gifts, gatherings, a new outfit, food and drink, and even a gift for the pet!
RetailMeNot has said we'll be spending an average of £473.83
Comparethemarket suggest we'll be spending £640
Nationwide thinks it's closer to £645
American Express believes the costs to be much higher at £1,484
For just a few days in December, these vast sums aren't all paid in cash either.
22% of people are likely to pay for Christmas on credit cards. Of those who used credit cards the year before, 25% of people are still paying the debt off, meaning Christmas is becoming even more expensive!
Christmas savings cards
One option to avoid putting Christmas on the credit card is to start saving a bit of money each month starting now. Then, come December, you won't feel the pressure to borrow the money you can't afford.
Christmas saving cards will see your money saved, with you having no access to it. This will mean you can't dip into it if you find yourself short one month.
You will also likely earn money back on what you save – which can come in higher than saving in a regular bank savings account.
Most saving clubs are with supermarkets and are locked into that one shop – so you will only be able to spend the money with them. This may not be a problem if you plan to do your food shop with that specific retailer.
Be aware; your money does not have the same protection as a high street bank (no FSCS deposit protection). Most of the supermarkets are real big players, so it's unlikely to be a problem. It's still something to keep in mind, though.

Asda Christmas Savings Card
Using the Asda Christmas Savings Card, you can earn a bit extra on top of the money you put in.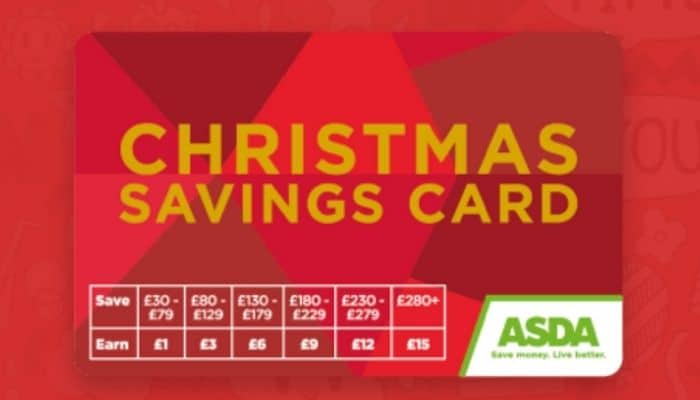 You can save up to £280 on each card and earn up to £15 bonus on top – that's a bonus savings rate of 5%.
You're not limited to one card either – so you can save on as many cards as you want.
You need to pick a card from the store and register it online. By registering online, you can protect your balance if you lose it. Money can be added to the card at any Asda in-store checkout (perhaps round up your bill after a weekly shop) or at a customer service desk.
You don't have to use the card just to buy food and can spend the money on clothes and entertainment too.
There are different saving limits:
Saving between £30 and £79 means a bonus of £1 – 3% bonus
Collecting between £80 and £129 means a bonus of £3 – 3.7% bonus
£130 – £179 gives you a £6 bonus – 4% bonus
£180 – £229 rewards you with a £9 bonus – 5% bonus
£230 – £279 sees a £12 bonus – 6% bonus
Saving of £280+ means a bonus of £15 – 5% bonus
The bonus points are added to your card automatically in November each year, so you'll need to have any money added by this time.
The cards are valid for a maximum of two years and can be redeemed in-store only.
They have recently started the Asda School Shop Savings Card, where you can earn up to a £15 bonus in time for back to school.

Tesco Cubcard Christmas Savers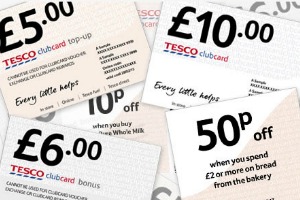 So everyone knows that you get your Clubcard points through the post a few times a year. The idea behind Tesco Christmas Savers is that you opt not to get your points but instead wait to collect them all in November.
As a bonus, you will also get a reward bonus if you top up the total too – a massive 6% return! You can add money at the checkout or a customer service desk.
You'll get:
£25 – £49.50 top up = £1.50 bonus – 6% bonus!
£50 – £99.50 top up = £3 bonus – 6% bonus!
£100 – £199.50 top up = £6 bonus – 6% bonus!
£200 – £360 top up = £12 bonus – 6% bonus!
The last chance to "top up" is in October. This gives time ahead of the paper vouchers (for both your standard Clubcard and bonus vouchers) being sent out in November.
To start the Tesco Christmas Saver, log into your Clubcard Account and opt-in via "Options & Benefits".
Remember that Clubcard vouchers can be worth 4x their face value if you use Clubcard Partners.
Tesco also offers a savings stamps scheme where you can collect tokens through the year as well.

Co-op
Co-op runs a savings stamp scheme. You can collect them at £1 each through the year (and can also spend them at any time of the year as well).
However, if you collect £48 of stamps in one book in December, you will be given £2 extra as a bonus (4.1% extra).
You need to ask for a savings stamp book from a staff member when you're in the store.
You're also able to collect as many stamp books as you want.
The money you save is put into a different trust account, so it should be well protected.

Iceland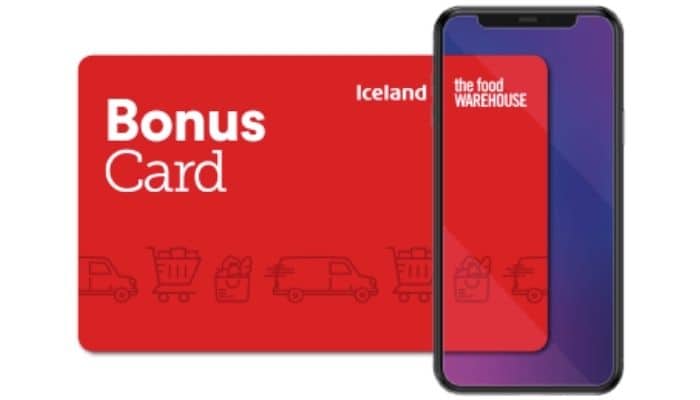 You've got the option of getting a Bonus Card if you're an Iceland shopper.
There are a good few perks to having a card:
First up, when you swipe your card at least once a month in-store, you'll be entered into a draw to win the cost of one of your shops.
You also get given exclusive money off coupons on your receipt through the year.
You can get free delivery when you spend £20 (they lowered it from £35) for Iceland Bonus Card holders.
And, you can save directly onto your Bonus Card by asking the cashier to add money to your card.
After you've saved £20 onto your card, you'll get a £1 reward bonus (5% bonus) – why wouldn't you get one?!
It's not just a Christmas saving either. You will get the £1 bonus within 48 hours of adding £20 at any time of the year.
You can top up and spend the money both online and in-store or use the app.
To get a card, just ask when you're next in the store. They'll give you a temporary card to use immediately. Head online to register it, and a permanent card will arrive with you within four weeks. Or, download their app and get the Bonus Card benefits straight away.

Wilko
The Wilko Saver card is for in store use only. If you're going to shop there anyway, then it's an obvious win for money saving as you'll get up to 6% in bonuses back.
The bonuses you'll get are:
An initial £24 gets you a bonus of £1
When you get to £49 you get another bonus of £1
When you top up to £74 you get another reward of £1
And when you reach £99 you get an extra £3
You can hold a maximum amount of £102 on the Wilko Saver Card at one time, but nothing is stopping you from getting another card.
This is also not a Christmas saving scheme, so you can take advantage of the reward bonuses throughout the year.
However, it's worth remembering that the money on the Saver card is only valid for 12 months, so use it or lose it! You can also only get one and use it in store – check out if there's a store near you.

Morrisons Christmas Savers
Morrisons offer shoppers Christmas Savers through their My Morrisons app.
Save up through the year, then from November, you get bonus vouchers. You can choose to print them at the till, load them onto your My Morrisons digital account, or received an e-code to use online.
You need to opt in to the Christmas Savings via the app or online and save before 31 October each year.
Each stamp is worth £1, and you add it to your savings card in store.
If you have a physical Morrisons saver stamps savings booklet, you can swap them for digital stamps if you prefer.
As for reward bonuses:
£49 = £1 total bonus – 2% reward
£97 = £3 total bonus – 3% reward
£146 = £4 total bonus – 2.7% reward
£194 = £6 total bonus – 3% reward
After you reach £194, you can continue to save, but you won't get a higher bonus.
You can redeem the stamps at any time, but the bonus will only be awarded in November, and you need to redeem them before 31 December.

Heron
With Heron, you can save more with their Saver Card. You can collect the stamps at £1 at a time and spend them at any point in the year.
As a bonus:
£29 in stamps get you £1 in bonus – 3.4% reward
They suggest you can save them to use around Christmas time, but you can redeem them at any point you want.

Farmfoods
While it's not strictly a Christmas saving club, you can use the Farmfoods savings card to save here and there.
You just need to add a minimum of £1, and you've started saving. You can spend it whenever you want. Unfortunately, there are no bonuses on this one.
Find out more about Farmfoods offers here.
Your local butcher
While it's not a given, your local butcher may offer a savings option for Christmas.
You'll need to ask directly next time you pop in; just remember that your money may not be protected.

Other ways to save for Christmas
If you don't want to try Christmas Saving Clubs, there are other options to save a bit of cash ahead of December.
Saving challenge
Perhaps you could try savings using the 1p saving challenge and save a penny at a time. You can save over £650 in a year!
Skim your bank account
Each day, log into your bank account and transfer money over into your savings account.
For example, if you have £55.10 in your bank, transfer £5.10 over leaving your account to the nearest £10.
You'll be surprised how quickly the money adds up.
To save even more on Christmas, try the something you want something you need gift rule idea.
Use loyalty points
While millions of us around the country have a loyalty card, there are a staggering £6 billion points that are just sitting there unspent!!
You could use some of these points ahead of Christmas to buy presents or even all your food.
For tips to make sure you spend loyalty points wisely, check out the guides on Loyalty Card Points.
Buy in the sales
Starting to shop early is a key way to spread the costs of Christmas.
The January sales will see lots of Christmas stock come down in price, but then you've got the big summer sales, Black Friday and Cyber Monday.
Just remember what you've been buying (and remember where you've stashed them), so you don't duplicate presents or forget to give them at all!
Set up a standing order
On each payday, get a standing order set up to transfer money over to another account.
There are many easy access savings accounts about or looking to save with a credit union, where you may see a higher interest rate.
You could even try saving with a peer to peer lender to see better returns than standard savings accounts.
Christmas deliveries
When it comes to getting your food shop in December, you need to get planning too.
Many people choose to have it delivered or pick click and collect, so there's less stress.
Supermarket Christmas delivery slots open early, so be sure to take a look and get yourself ready.
No longer offered
The Post Office Christmas Club
Post Office Budget Card Plus is a prepaid card that acts as a saving card.
You can top up from £2 to a maximum of £250 and save a total of £3,000 over 12 months. While you don't get any reward bonuses, but it's a great way to start saving.
The Budget Plus Card can be used at over 22,000 high street stores and restaurants across the country. It can also be used at selected online shops (including Amazon) between 1 November and 31 January each year (to either get some Christmas goodies or perhaps some Christmas goodies in the January sale).
For the rest of the year, you can use it to pay for selected Post Office services like your car tax, telephone bill or One4all Gift Cards.
To get a card, you need to complete an application form on the Post Office site and hand it over the counter of a branch, with two forms of ID and a minimum of £2 to open the savings card. They will give you the card straight away.
You can check your balance either over the phone or using their online balance checker. It's not like a "real" debit card, so you can never go overdrawn, and you won't get charged any fees. However, there is a charge of £5 if you lose the card.
The money you put on the card is kept in a separate bank account (not attached to the company's assets), so it will be returned to you if the card issuers become insolvent.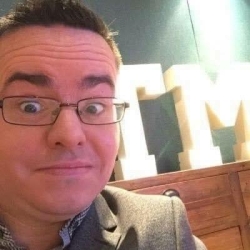 Latest posts by Ricky Willis
(see all)