Heron Foods sells frozen and convenience store goods at great prices – here are some of the best offers you can get.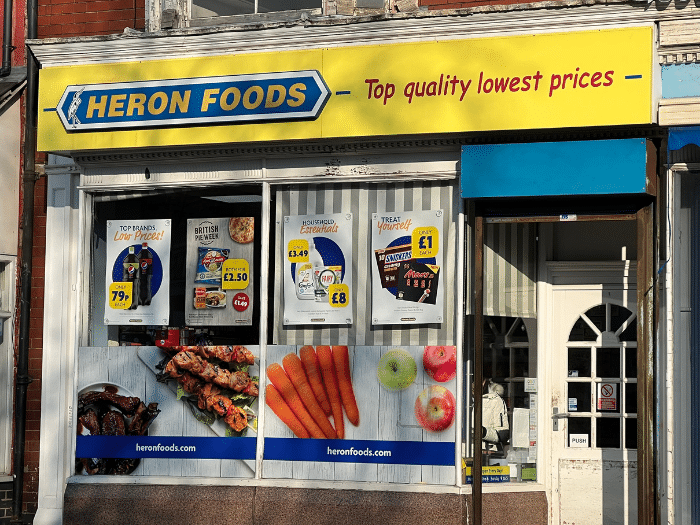 £10 BONUS OFFER: Earn easy cash by watching videos, playing games, and entering surveys.

Get a £10 sign up bonus when you join today.

Join Swagbucks here >>
With over 300 stores in the UK, Heron Foods has sold groceries for over 40 years at low prices.
It's a frozen food specialist, but you can also get fresh foods, fruit and vegetables, bakery, dairy products, plus food cupboard essentials. Plus, you can pick up household goods.
Their motto "Top Quality, Low Prices" is spot on when you see what they sell and how much you'd end up spending!
Here are some of their current deals you won't want to miss, as well as tips to try and save even more.
Heron Foods offers this week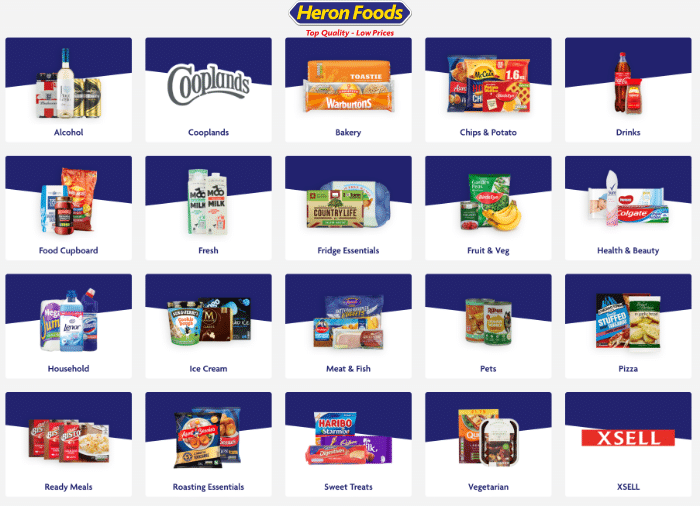 While these Heron Foods deals are great, you need to remember that offers are subject to availability and stock levels in each store.
You can usually find their latest deals on big name brands and their own brand labels.




Bakery
Bakes Earth Naan 2 for £1.50
Ginsters 2 for £2
Gourmet Sausage Rolls 2 for £2.50
Pukka Pies 2pk 2 for £4.50
Warburtons crumpets/pitta pack 2 for £2
Chips & potato
Birds Eye Waffles 2 for £2
Crinkle Cut/French Fries/Skin on Fries/Straight Cut Chips 2 for £2
Farmhouse Potato 2 for £3
Fries to Go 3 for £3
McCain 4 Jacket Potatoes 2 for £4
Mcain 2 for £3
Cooplands
Cooplands Vegan 2 for £2.50
Drinks
Cans 330/250ml 2 for £1
Food cupboard
Big D 4 for £1
Crucials Sauce 2 for £2
Heinz Beanz 5 for £3
Heinz Tomato Soup 4 for £3
Ragu Sauce 2 for £1.80
Household
Easy Thick Bleach 2 for £1
Bin bags 2 for £2
Ice cream
Ben & Jerry's 3 for £6
Ice lollies 3 for £5
Meat & fish
Babek 2 for £3
Selected Birds Eye 2 for £2.50
Chick-Inn 2 for £6
Delamere Drums and Thighs 2 for £3
Oakpark Bacon 2 for £1.80
The Butchers Shop (diced beef/minced beef) 3 for £8
Selected Youngs fish 2 for £6
Pets
Butchers 400g 2 for £1.30
Pizza
Chicago Town 2 deep dish 2 for £3
Delizia Italia/Pizza Alla 3 for £3
Ready meals
Selected Aunt Bessies veg 2 for £2.50
Bisto Meals 3 for £3
Mrs Appleby's Pastry Block 2 for £2
Sharwoods Ready Meals 3 for £3
Robert's Giant Yorkshire Pudding 3 for £1
Sweet treats
Aunt Bessies Desserts 2 for £2.50
Scones 2 for £1
Cadbury's White Chocolate Bars 2 for £1
Hobnob Creams 2 for £1
Vegetarian
Linda McCartney's Sausage Rolls/burgers 2 for £3
Quorn 2 for £3
Looking for more frozen food discounts at a good price? Check out the current Farmfoods offers.
You can check all other current live deals on the Heron Foods website.
Heron Foods Savings Stamps

You can pick up a Saver Card at Heron to make your money go further.
Each time you shop, you can collect savings stamps for £1 each.
When you collect £29 of stamps, you can use it to pay for £30 worth of shopping – so you get £1 free which is the same as a 3.4% reward.
It's a great way to help spread the cost of slightly more expensive times of the year, like Christmas, as you can spread the money out at £1 every few weeks.
However, once you've collected a set, you can use the book of stamps whenever you want.
Other supermarkets have a Christmas savings card where you can get a bonus of up to 5%, which is more than you'd get in a standard savings account!
Do Heron Foods do voucher codes?
The best way to win Heron Food vouchers is to head to their Facebook page.
They run the occasional competition to give away vouchers to spend in store.
---
You've been able to save money and get £1 off a £10 spend Heron voucher in the past.
To do this, you need to sign up for their newsletter, which takes all of a minute.
While this deal isn't running now, it means you have access to seeing Heron Foods' best their latest deals and will get a voucher if they start it up again in the future.
---
Other than that, there are no specific voucher codes to get additional discounts and reduce the price of your food shop further.
Do Herons get NHS discount?
Heron Food announced a discount for all NHS staff in April 2020.
You need to show your NHS ID card when you're at the checkout to get the discount.
The discount doesn't apply to National Lottery or PayPoint Services.
We are waiting on confirmation if they are still offering this discount.
Heron Foods deals – 10% discount
One way to guarantee a deal is to get a job with them :)
As a Heron Foods employee, you get a staff discount to use in store.
You'll get 10% off your food shop, plus, you can also get a discount in B&M too!
Do Herons do a delivery?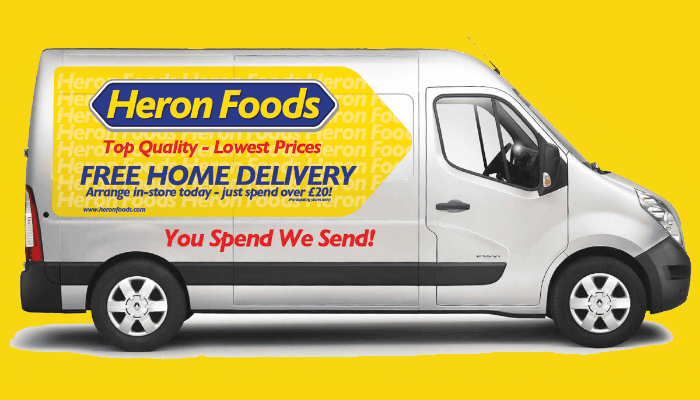 You're not able to do online shopping with Herons or click and collect.
Although most Herons don't do delivery, a handful of supermarkets currently offer in store home delivery.
You need to shop in store, as usual, pay, then they do the delivery for you.
The minimum spend is either £20 or £25 to get your food shop delivered home.
Can you use Love to Shop vouchers in Heron Foods?
When shopping at Heron Foods, you can use white paper vouchers and the Mastercard contactless care.
Herons do not accept the Love to Shop gift card.
Where's my local store?
There are over 300 Heron Food stores all over the place in England and Wales.
You can check here for your closest local store.
You can also filter for stores that have ATMs (does your local store not have an ATM? Here's how to find your closest cash point), National Lottery, parking, PayPoint and Post Office services.
If you don't see one local to you yet, they plan to continue expanding, so keep your eyes peeled.
Is Heron Foods owned by B and M?
B&M purchased Heron Foods in August 2017 for a whopping £152 million!
However, the stores are run individually.
Who used to own Heron Foods?
Heron Foods used to be known as Grindells Butchers and was owned by Andrew Grindell.
The first store was on Holderness Road, Hull, in 1979.
A few years later, the business was renamed Heron Foods, and Andrew sold the company to his sister and her family (the Heuks) in 1981.
Is Heron Foods part of Iceland?
Heron Foods is not part of Iceland, although both are frozen food specialists.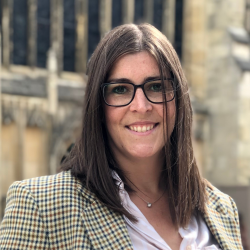 Latest posts by Naomi Willis
(see all)