Meat is a staple for a lot of us in our diet. It can be used in so many ways in recipes, which makes it versatile to cook with. But what can you do to save money on meat?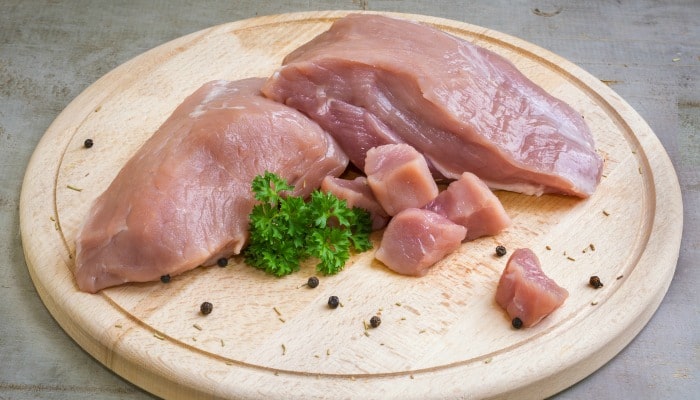 £10 BONUS OFFER: Earn easy cash by watching videos, playing games, and entering surveys.

Get a £10 sign up bonus when you join today.

Join Swagbucks here >>
The protein content in meat helps to fill us up. This can be a big plus point when we are trying to save money on food. So what different options are there to save money on meat?
Supermarket butcher counters
Our main source of meat tends to be from our local supermarket. Not all of them have a butcher's counter, but those who do are able to provide a wide variety of services. Sadly, these services are not always openly advertised.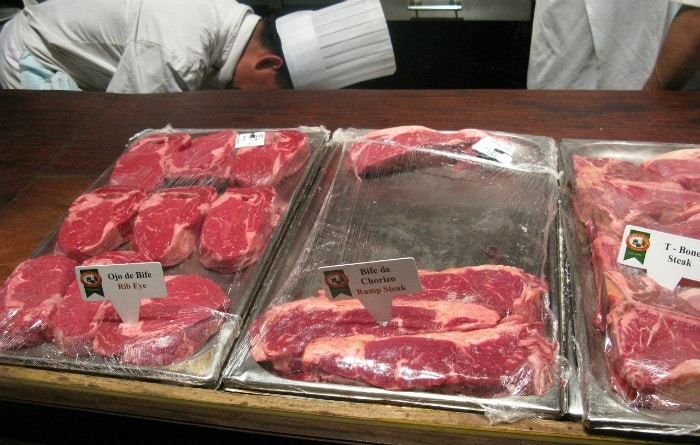 I recently asked a few supermarkets about the free extra services they can offer. The main response I got was that every branch is different, even if they are part of the same company. It depends on the experience of the butcher.
The services include:
Marinating meat
Filleting
Trimming
Suggesting the best type of meat to suit a particular occasion
De-boning
Suggesting cooking times and methods of cooking
Weighing out the meat depending on how many it needs to serve
These will help you save time and effort and will be cheaper than buying pre-packaged meat elsewhere in the supermarket, as you will only buy what you need.
Pre-packaged vs butcher's counter
Pre-packaged meat often comes in too small a portion if you're a family of three, like me. This means having to buy two packs.
Also, someone has to pay for that packaging and the cost of using the machinery to pack it.
Freezer fans
I'm a bit of a grab it and go-girl when it comes to cooking.
However, there are a lot of advantages to freezing meat.
As previously mentioned, some packs are too small and you have to buy larger packs. You can freeze the surplus.
Larger packs tend to work out cheaper than the smaller ones. Just remember, the longer it stays in the freezer, the poorer the quality becomes.
Buying bacon rashers in bulk is a real money saver. Each rasher can be frozen by inserting a piece of greaseproof paper between each one. This stops them from sticking together, so that avoids having to go to the shed to fetch your hammer and chisel to prise them apart.
High Street butchers
They are quite thin on the ground but, if you're lucky to have an independent butcher near you, they often provide freezer packs. These are usually great value for money.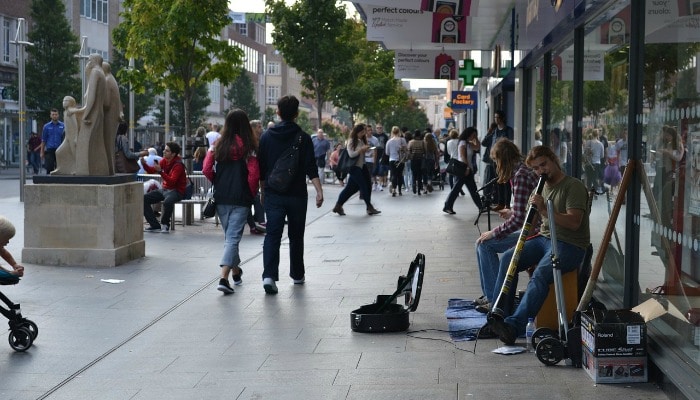 Again, they will offer similar services to the supermarket butcher. They may even offer more, as they are often a family business that has built up a number of skills over generations. Customer service may also be a bit more bespoke if they get to know you as a regular.
The way they price the meat up is up to them. It's their business and they are not guided by corporate levels in the way that a supermarket is.
Therefore, price negotiation may be easier if you want the odd freebie thrown in or you wish to bulk buy.
Cheaper cuts
Cheaper cuts of meat are another way to save money. They are usually best cooked slowly. A slow cooker is a very cheap way of cooking, despite it being on for hours.
A few examples of the cheaper cuts for different meats are:
Beef
Brisket
Skirt
Flank
Shin
Oxtail
Mince – great in meatballs
Pork
Pulled pork is very much the 'dish of the day' now.
Shank
Shoulder
Knuckle
Belly
Trotters
Cheek – for stews
Neck – good in sausages and pies
Ham hock – great for sandwiches
Chicken
Thighs
Legs
Whole chicken – this can be used in several meals to make those pennies go further or you can learn how to joint it yourself and make lots of different meals.
Lamb
Shank
Scrag End – use in soups and stews
Other cheap meats, although technically considered to be offal, include:
Liver
Oxtail
Tongue
Tripe
Heart
Save money on meat with leftovers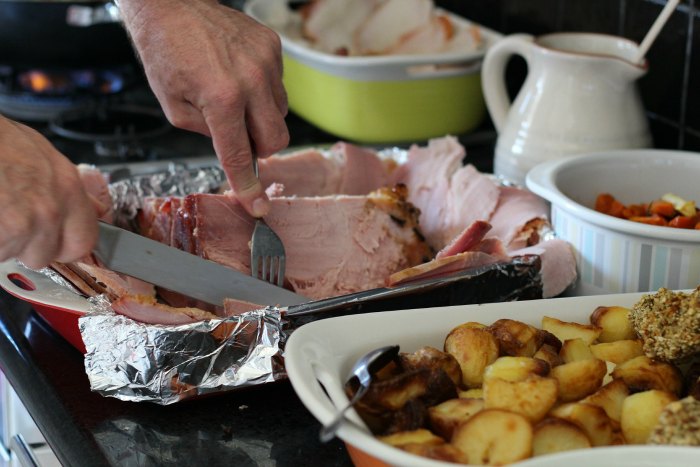 The favourite Sunday Roast can provide plenty of leftovers to make your meat last and delay that trip to buy more.
Here are some ideas to use up your leftovers and save money on meat:
Roast chicken
Salads
Sandwiches
Curries
Stews
Pies
Beef
There are many tasty ways to use leftover beef
Lamb
Pork
Sweet and Sour Pork
Tacos
Pork Fried Rice
Muscle Food
Muscle Food is a cheap online meat provider. It provides lean cuts of meat at very affordable prices. It's a great way to bulk buy quality meat that is only sourced from farms that adhere to Muscle Food's high standards.
Skint Dad is a big fan of Muscle Food and looks forward to their box of goodies arriving.
In conclusion
Talk to your butcher, whether he/she are at the supermarket, market stall or independent shop. Tell them what you need and that you are on a budget.
Shop around.
Meat prices vary quite dramatically, depending on where it comes from, if it's organic or if it is a particular cut.
Look in the meat fridges in the supermarket for reduced items. The use by date maybe that day but you can either eat it then or freeze it. Just remember to follow storage instructions carefully for meat.
You can even shop online if you want to bulk buy lean cuts.
If you have found any other ways to save money on meat, we'd love to hear about them and any recipes you may have.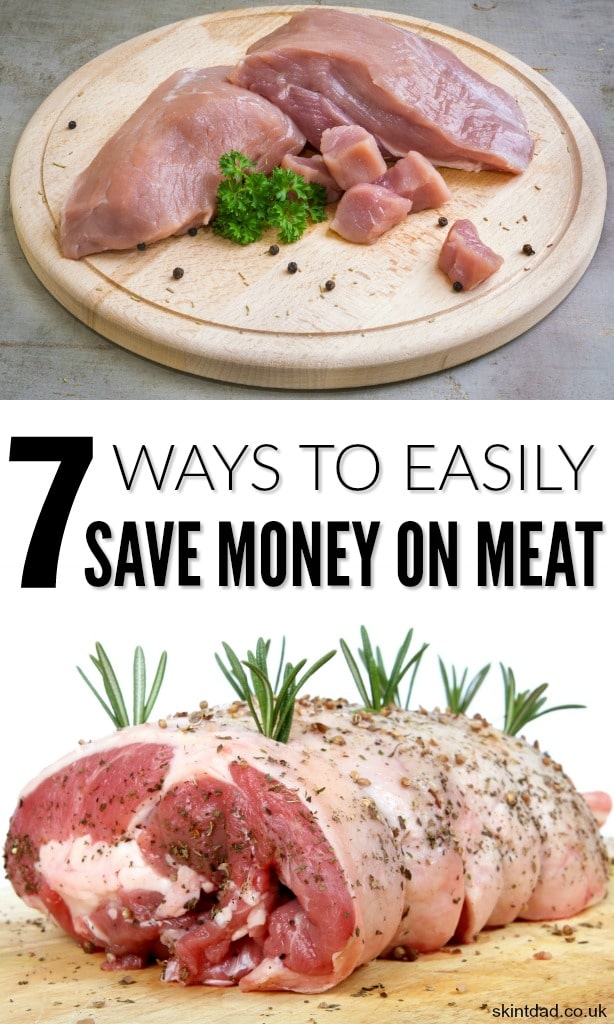 Latest posts by Wendy Rogers
(see all)