Selling second-hand books is a great way to free up some space at home and make a few quid in the process.
Some people are even making a regular income from it.
John is a busy dad of two young children and works full time in Bournemouth. He also has over 10 years of experience selling online across various websites and four years of experience hosting foreign students.
He has shared the best place to sell books in the UK.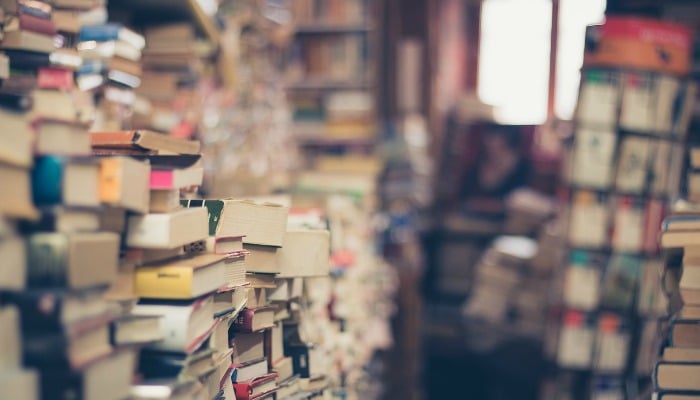 This site contains affiliate links. We may receive a commission for purchases made through these links.
[Learn more]
I started selling textbooks I no longer needed on Amazon Marketplace about nine years ago after finishing my Master's degree.
I had become aware of the marketplace during the course as it was where some fellow students were saving a small fortune by buying their textbooks second hand.
After selling a few textbooks, I realised that I could sell other books I no longer needed and quickly sold a few.
I was impressed with the ease of listing (need the ISBN number and a description of the condition) and that you could have the money in your nominated account in no time.
It then dawned on me that I worked within a five-minute walk of half a dozen charity shops (that I regularly browsed for books of interest), and I could buy books cheaply, read them if I wanted to, and then sell on for a profit.
Earn passive income – sell your books online
So I started earning a few extra pounds, nothing amazing, but the extra money is nothing to be sniffed at, as all readers of this blog will tell you!
By holding a book inventory listing on Amazon Marketplace, you can earn yourself another passive income selling your books.
At my peak, I would sell books on Amazon and I probably had 30 to 40 second hand books listed at one time.
I probably sold about 15 items in my best month, so three or so a week, and profit per item probably ranged from £3 to £10.
However, how much profit made depends on how cheaply you got the book, the postage costs, and ensuring the price you set makes a profit after Amazon takes their cut.
How you can make money too
I enjoy supporting charity shops by buying books and then selling books online cheaply to people after a copy.
In making a small profit along the way, that's three people who win out of the situation!
You will need to find a strategy that suits you, be it selling popular titles and making small profits of £1 or so per book, or focusing on rarer titles with fewer sales but which will make you more like £10 an item.
Putting a listing up doesn't take long, and once an item is up, it will stay up until you remove it, unlike eBay sales, so you'll save time in the long run.
Over the last few years, a few things have changed, and I no longer have the time to regularly source books, however for readers interested in the opportunity, I am happy to share some tips.
As with all these things, though, you should always be aware that you might be liable for tax if you deliberately buy things to sell on for profit, rather than get rid of old books you already own.
Where to find second-hand books to sell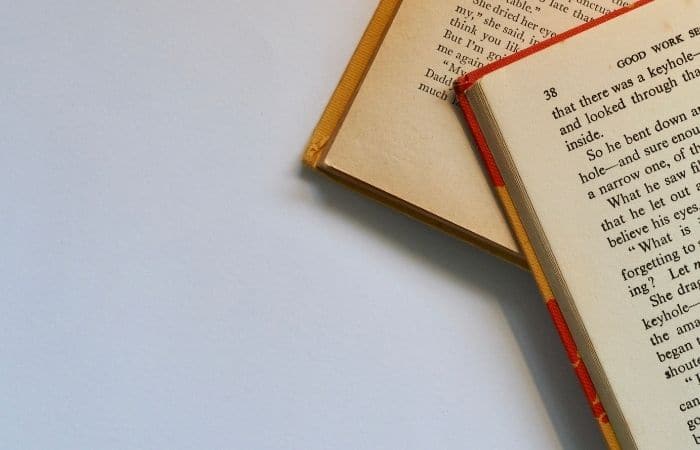 Where ever sells books cheaply is a great potential source for your inventory.
Places I found loads of used books were charity shops (especially ones that did offers like fill a bag of books for £1), car boot sales, library sales, and even places selling brand new books like The Works, 99p Stores or Poundland.
On holidays I sometimes finished my novels and swapped them on the bookcases for guests with ones I knew I might be able to get a few quid for!
Knowing what to sell
You should always be familiar with popular titles, authors, the best sellers charts and develop an eye for what is likely to have a high price on the marketplace.
Also, as textbooks normally have a high retail price (over £15), if you see any for sale second hand that look recent (printed in the last two or three years), they are likely to be profitable if you can buy them for under £3.
Always have a mobile phone to hand and download the Amazon shopping app so you can scan the barcode and find the price on the marketplace while you're out and about.
Also, familiarise yourself with how quickly something will sell – the sales rank.
Some guidelines I've found say that a book ranked at the 10th bestselling book on Amazon will sell about 5,000 copies a week!
If the rank is within the 2,000th place, one will generally sell in a few hours.
Certainly, that was true in my experience.
How much to charge selling books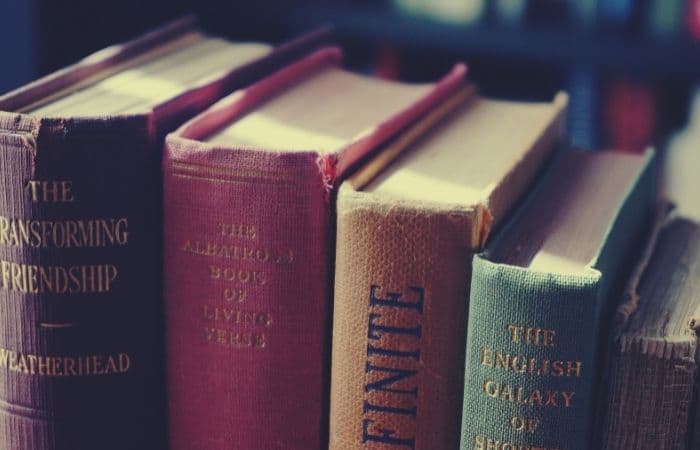 You need to price the book as the cheapest or very close to the cheapest if many sellers have copies for sale.
It would help if you did not rule out books in higher sales ranks, as I've had a book in the sales rank close to a million that did sell eventually (although it may have taken a year or so).
As one of very few people selling the book, the high price didn't put people off, and I made about £10 profit on it.
Related posts:
Working out profit
My profit came unstuck a few times due to me not checking postage costs.
Making profits with hardbacks is tricky as they are heavier and cost more to post.
The huge online sellers can get discounts on postage and mail books more cheaply than the rest of us.
Amazon only allowed you to charge £2.60 for posting any book and would take a cut of that too when a book sold.
I would recommend you use one of a few Amazon online calculators available to find out the minimum price that you need to stick to to make a profit.
Places to sell books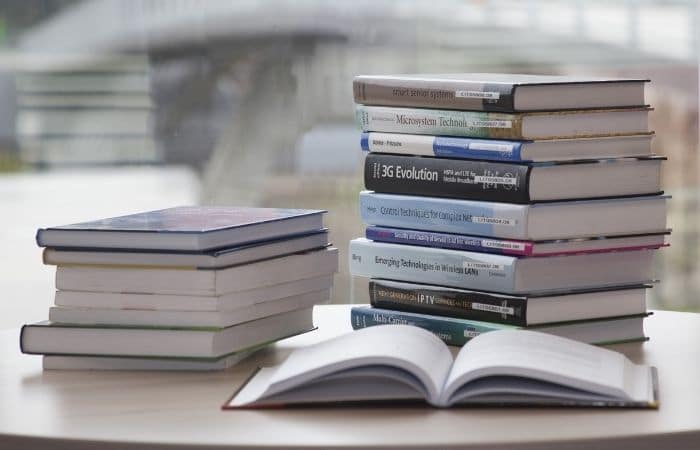 In recent years the growth in popularity of eBooks, many of which have been priced under £1, and the introduction of fulfilment by Amazon, known as FBA (where sellers send their stock to Amazon to fulfil orders for them), have impacted the marketplace.
Sometimes eBooks are much cheaper than buying a physical copy, even a second hand one, and FBA meant many sellers reduced their postage costs significantly.
Hence, it became hard to beat them on price with your marketplace listing and make a profit.
The UK's big second-hand booksellers like World of Books and Awesome Books also set up book-buying websites where they offer pennies for books which they then sell for a profit.
You can try SellItBack.com or another great book-buying site and my favourite Ziffit.com.
Both of which are handy to get rid of hardbacks without being stung on postage.
Once you have accepted their offer, you box up the books, add a shipping label, and send them to them for free.
I got rid of some hard-to-shift hardbacks that way and made extra cash!
Good luck and happy selling!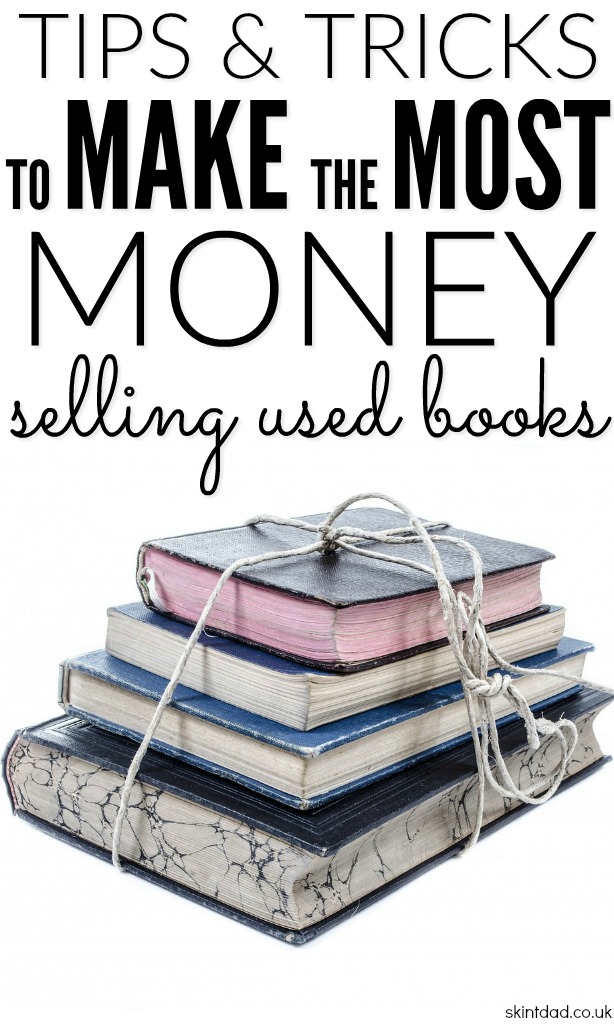 Latest posts by Skint Dad Contributor
(see all)