Selling second-hand books is a great way to free up some space at home and make a few quid in the process.
Some people are even making a regular income from it.
Here we share the best place to sell books in the UK.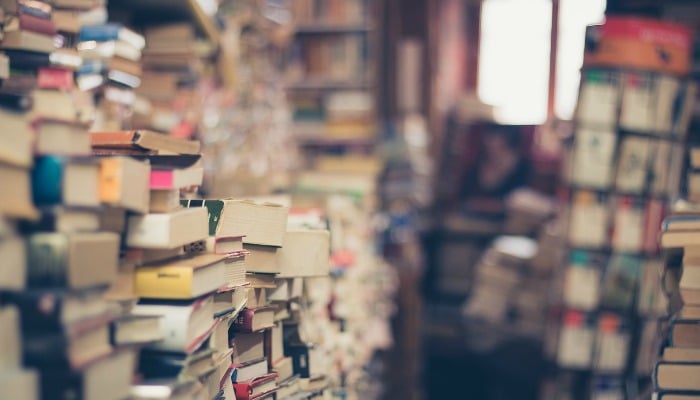 £10 BONUS OFFER: Earn easy cash by watching videos, playing games, and entering surveys.

Get a £10 sign up bonus when you join today.

Join Swagbucks here >>
We've got an exclusive offer for Skint Dad readers with thanks to WeBuyBooks.
As a specialist book buyer, you get next day payouts plus a special 10% boost on your earnings.
Enter the code WBBSD10 at the voucher code section of your basket.
When it comes to where to sell books, you have a few options.
You can either turn the sales into a business you run from home (see more below with tips do you can do the same as John) or you can sell your own books quickly to make money immediately.
Best place to sell books for cash to make money quickly
If you want to make money straight away from books you have laying around your home, here is where you want to start.
Top pick – WeBuyBooks
WeBuyBooks makes things easy as their app allows you to scan in the ISBN of the books and you get an instant price.
Box up the books you decide to sell and send them off for free (or have them collected for free).
WeBuyBooks offers next day payments, so you'll get your money fast.
As an extra bonus, you can get an extra 10% pay out when you use the code WBBSD10 at checkout.
> Start selling with WeBuyBooks
eBay
Selling books on eBay can take a bit longer as you need to wait for a seller to bid. However, it can be good for students on the hunt for used textbooks.
Rare books, very popular children's books, and medical and nursing books also do well.
Make sure to factor in any seller fees, plus postage, which could pull down any profit you make.
Sell it Back
Sell it Back is an option to use for any general book titles you have. You can use their site to manually enter the ISBN number or scan it from their app.
You'll get an instant valuation and can then arrange a free collection from your home or place of work.
It takes around 7 days to be paid through PayPal or you can get paid extra for taking a high street voucher. I suppose it depends on how much you'd prefer the cash?
Zapper
Similar to other bookselling services, Zapper has an app to speed up getting a valuation.
Once you decide to sell, they collect your books for free and payout by either bank transfer or PayPal. However, some reviews suggest the payouts can be a little low.
Even if you have rejected items, maybe because of poor condition, instead of getting nothing for them, Zapper will pay you 1p to recycle them. So, at least, it's not a total loss.
Facebook Marketplace
Facebook is a better place for more specialised books like university textbooks lying around gathering dust.
When it comes to books, people usually hunt for a specific title, so will be unlikely to buy singular books. However, individual academic books are different as they can be very expensive new. as a bonus, it's completely free to use.
However, if you wanted to get rid of a large collection of books fast, batch them up as a job lot, price them right, and someone may take them off your hands to sell at places like a car boot sale.
How John made money selling books
John is a busy dad of two young children and works full time in Bournemouth. He also has over ten years of experience selling online across various websites and four years of experience hosting foreign students.
He has shared the best place to sell books in the UK.
I started selling textbooks I no longer needed on Amazon Marketplace about nine years ago after finishing my Master's degree.
Take a look at our full guide about how to get started selling on Amazon.
I had become aware of the marketplace during the course as it was where some fellow students were saving a small fortune by buying their textbooks second hand.
After selling a few textbooks, I realised that I could sell other books I no longer needed and quickly sold a few.
I was impressed with the ease of listing (need the ISBN number and a description of the condition) and that you could have the money in your nominated account in no time.
It then dawned on me that I worked within a five-minute walk of half a dozen charity shops (that I regularly browsed for books of interest), and I could buy books cheaply, read them if I wanted to, and then sell on for a profit.
Earn passive income – sell your books online
So I started earning a few extra pounds, nothing amazing, but the extra money is nothing to be sniffed at, as all readers of this blog will tell you!
By holding a book inventory listing on Amazon Marketplace, you can earn yourself another passive income selling your books.
At my peak, I would sell books on Amazon and I probably had 30 to 40 second hand books listed at one time.
I probably sold about 15 items in my best month, so three or so a week, and profit per item probably ranged from £3 to £10.
However, how much profit made depends on how cheaply you got the book, the postage costs, and ensuring the price you set makes a profit after Amazon takes their cut.
How you can make money too
I enjoy supporting charity shops by buying books and then selling books online cheaply to people after a copy.
In making a small profit along the way, that's three people who win out of the situation!
You will need to find a strategy that suits you, be it selling popular titles and making small profits of £1 or so per book, or focusing on rarer titles with fewer sales but which will make you more like £10 an item.
Putting a listing up doesn't take long, and once an item is up, it will stay up until you remove it, unlike eBay sales, so you'll save time in the long run.
Over the last few years, a few things have changed, and I no longer have the time to regularly source books, however for readers interested in the opportunity, I am happy to share some tips.
As with all these things, though, you should always be aware that you might be liable for tax if you deliberately buy things to sell on for profit, rather than get rid of old books you already own.
Books are just one thing that sell well. Take a look at all the other best things to buy and sell for profit.
Where to find second-hand books to sell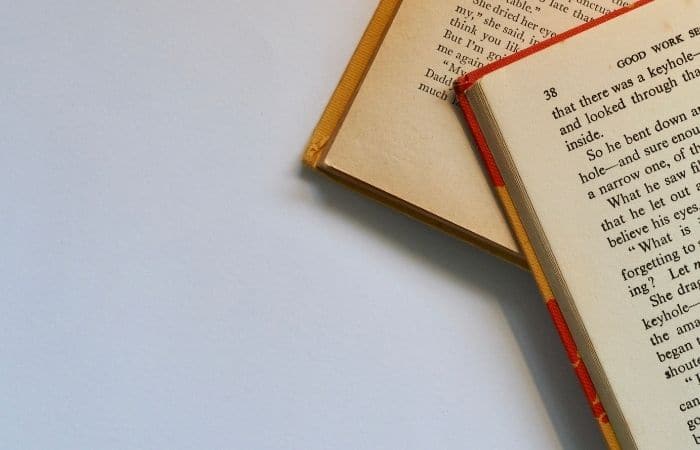 Where ever sells books cheaply is a great potential source for your inventory.
Places I found loads of used books were charity shops (especially ones that did offers like fill a bag of books for £1), car boot sales, library sales, and even places selling brand new books like The Works, 99p Stores or Poundland.
On holidays I sometimes finished my novels and swapped them on the bookcases for guests with ones I knew I might be able to get a few quid for!
Knowing what to sell
You should always be familiar with popular titles, authors, the best sellers charts and develop an eye for what is likely to have a high price on the marketplace.
Also, as textbooks normally have a high retail price (over £15), if you see any for sale pre-loved books that look recent (printed in the last two or three years), they are likely to be profitable if you can buy them for under £3.
Always have a mobile phone to hand and download the Amazon shopping app so you can scan the barcode and find the price on the marketplace while you're out and about.
Also, familiarise yourself with how quickly something will sell – the sales rank.
Some guidelines I've found say that a book ranked at the 10th bestselling book on Amazon will sell about 5,000 copies a week!
If the rank is within the 2,000th place, one will generally sell in a few hours.
Certainly, that was true in my experience.
How much to charge to sell books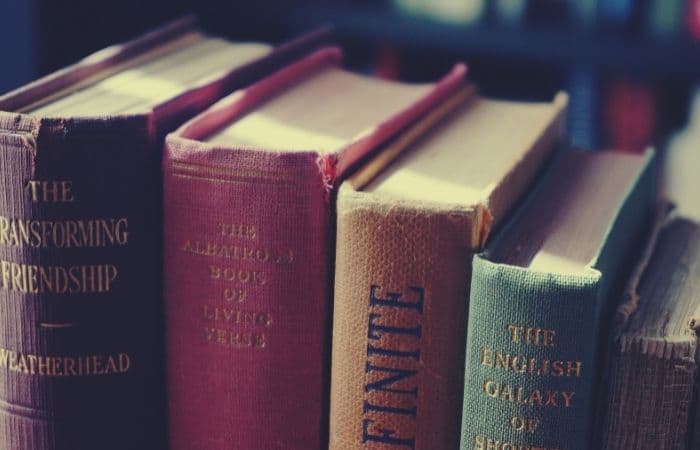 You need to price the book as the cheapest or very close to the cheapest if many sellers have copies for sale.
It would help if you did not rule out books in higher sales ranks, as I've had a book in the sales rank close to a million that did sell eventually (although it may have taken a year or so).
As one of the very few people selling the book, the high price didn't put people off, and I made about £10 profit on it.
Related posts:
Working out profit
My profit came unstuck a few times due to me not checking postage costs.
Making profits with hardbacks is tricky as they are heavier and cost more to post.
The huge online sellers can get discounts on postage and mail books more cheaply than the rest of us.
Amazon only allowed you to charge £2.60 for posting any book and would take a cut of that too when a book sold.
I would recommend you use one of a few Amazon online calculators available to find out the minimum price that you need to stick to to make a profit.
Places to sell books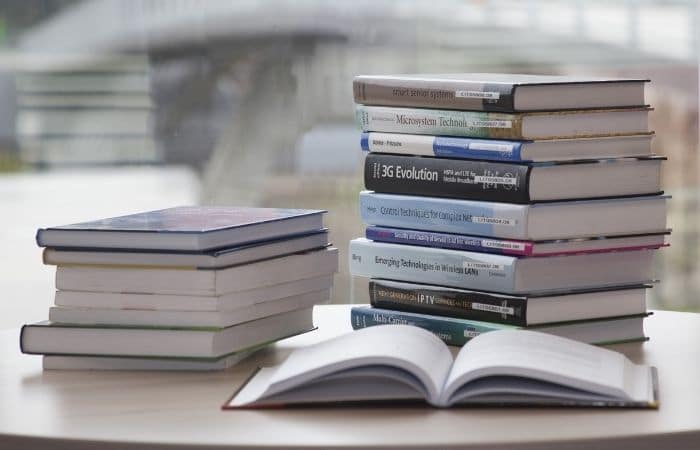 In recent years the growth in popularity of eBooks, many of which have been priced under £1, and the introduction of fulfilment by Amazon, known as FBA (where sellers send their stock to Amazon to fulfil orders for them), have impacted the marketplace.
Sometimes eBooks are much cheaper than buying a physical copy, even a second hand one, and FBA meant many sellers reduced their postage costs significantly.
Hence, it became hard to beat them on price with your marketplace listing and make a profit.
The UK's big second-hand booksellers like World of Books and Awesome Books also set up book-buying websites where they offer pennies for books which they then sell for a profit.
You can try WeBuyBooks or another great book-buying site and Ziffit.com.
Both of which are handy to get rid of hardbacks without being stung on postage.
You could also try:
Most will give you an instant valuation so you can work out which unwanted books are best to use.
There is nothing wrong with splitting them up into batches and selling books to multiple companies to get the most bang for your buck.
Once you have accepted their offer, you box up the books, add a shipping label, and send them to them for free.
I got rid of some hard-to-shift hardbacks that way and made extra cash!
Good luck and happy selling!
FAQs
Where can I sell my books for the most money?
Some books fetch a better value in one selling site than another. If you want to sell them faster, use a site like WeBuyBooks.
What is the best way to sell used books?
The best way to sell used books is to use a site that offers a handy app. This will speed you the process of getting a decent valuation as you can use the app's barcode scanner to find out the cash price you'll be offered.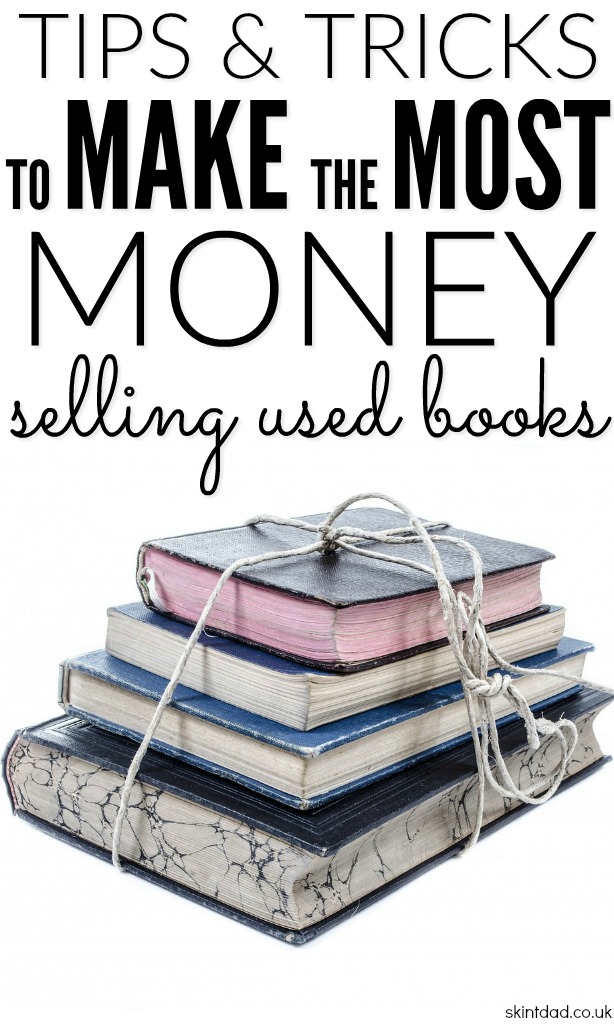 Latest posts by Skint Dad Contributor
(see all)