You've got your meal plan down to a T, but boredom sets in or things just start going wrong! These meal planning tips and tricks should help keep you on track.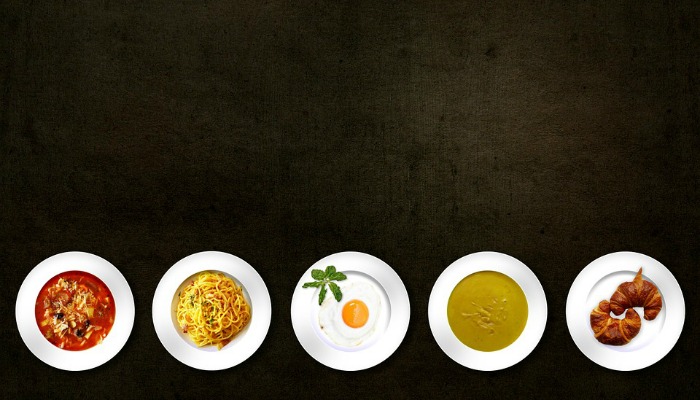 £10 BONUS OFFER: Earn easy cash by watching videos, playing games, and entering surveys.

Get a £10 sign up bonus when you join today.

Join Swagbucks here >>
Meal planning is a sure fire way to reduce the amount of money you spend at the supermarket. Not only will you feel more organised, but you'll certainly save time as well.
However, if you need a few meal planning tips and tricks to stop you throwing in the towel for a bowl of cereal or cold beans from the tin, then you'll want to take a look at these ideas.
Find new recipes
After a few weeks or even months of having meal plans in place, I often find I hit a brick wall.
I simply get bored of the whole process :(
What gets difficult is getting sick and tired of having the same old things week in week out. So, we change our plan up week to week and have different things so it doesn't get samey.
The best thing to do is simply find more recipes. You can easily find them online and print or write them out, use a good old fashioned budget cook book or use meal planning apps. Take to trust Google or lost an eternity looking on Pinterest.
The more variety of recipes you have on hand, the less likely you'll get an opportunity to get bored of cooking and eating them.
Free printable: feel free to use our meal planning template
What kinds of meals?
For some reason, I get stuck in a rut. When it's summer all I want to make are light salads. But when it's winter, I want big filling soups and casseroles. My mind simply won't let me think of anything else.
If you're struggling to think of what to eat, here are some different kinds of meals you could try to mix things up a bit:
15 minute meals – things that don't take too long to cook and don't have many ingredients, so you can be in and out of the kitchen in no time (yet somehow the washing up still takes as long!)
Slow cooker meals – chuck the ingredients in to the pot first thing in the morning, pop it on low and serve when you're ready in the evening.
Batch cooked meals – the easiest way to batch cook is to double up on all ingredients when you're cooking anyway and portion it off for the freezer. Then just defrost and reheat when you need.
Theme nights – whether it's Italian, Chinese, Indian or something else, pick a night when you might have a little more time to be creative.
Cut down on waste
As part of your meal plan, it's worthwhile seeing if you can use the same ingredients over a few different days. On top of making sure there is less food waste, you could buy one big bag of something at a cheaper price per unit.
It's also worth planning in for any leftovers.
Whenever we cook a chilli or a stew there is far too much. A pot is either added to the fridge for lunch the next day or, if there's a lot, we'll put it into the freezer for a meal another time. If you think it'll be the case for you, then you can use it in your audit as an extra meal.
Plan for the unexpected
We always have something in the freezer (yellow sticker haul!) so can vary what we've planned if something *unexpected* happens. Whether that be a random person who shows up at dinner time or something has gone a bit smelly before the use by date (don't you just hate it when that happens?!)
On top of that, we always make sure the cupboard has herbs, spices and all the essential basics to hand. If we needed to whip up an easy pasta sauce when we're in a rush one evening it wouldn't be a hassle.
It goes more than that though. Having basic ingredients in the cupboard will make sure that our weekly food bill overall is lower as we're not having to get the same foods week in week out.
So essentially, we do follow our meal plan…most of the time…but have a few back ups just in case.
Cook in bulk
Bulk cooking can be done two ways:
Take a day (or a few hours one evening) and cook, cook, cook
When you're cooking something normally, double up on all ingredients
Once it's cooked and cooled, add it to the fridge for tomorrow and pop the rest into freezer bags. You can either have them for the rest of the week, use them for an "unexpected" day or use the pre-cooked food in a future planned meal.
Bulk cooking can be a real time saver as you've done all the prep and cooking in advance. When it comes to a busy evening all you need to do is defrost and reheat the food.
From scratch?
Not everything in a meal plan needs to be cooked from scratch. In fact, sometimes is far easier (and cheaper) to buy ready made food.
While we do prefer cooking from scratch there are many times when a pizza in the oven is a life saver.
Most of us have busy lifestyles and trying to fit in making every last morsel you eat from basic ingredients can sometimes be a stretch too far.
Don't sweat it!
So what! It goes wrong – for whatever reason.
Dust yourself off, have a cuppa and eat a biscuit. Try to work out why it went wrong and see if you can have something in your arsenal to stop it happening again.
The most important thing is making sure that meal planning works for you. Pick and choose the bits that work and ditch everything else.
The planning needs to fit in with you, your life and your home.
So, forget what everyone else says, find what you like to do then stick with it :)
Still struggling to come up with ideas? Why not use some of our budget meal plans: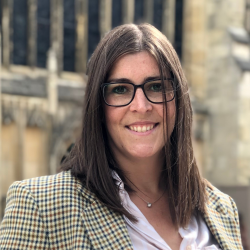 Latest posts by Naomi Willis
(see all)