Update: 4 March 2022
Mere supermarket has taken the decision to close their Preston store.
Staff have been given two weeks' notice that the store is closing, according to The Grocer.
They have also been advising suppliers that continuing to do business in the UK was difficult due to the "politician situation" and plans to grow are on hold.
But, if you're looking for another new discounter, you may want to look into Motatos – the new budget online only supermarket.
---
Originally published: 19 August 2021
A new cheap supermarket has launched in the UK, and it claims to be 20-30% cheaper than Aldi and Lidl.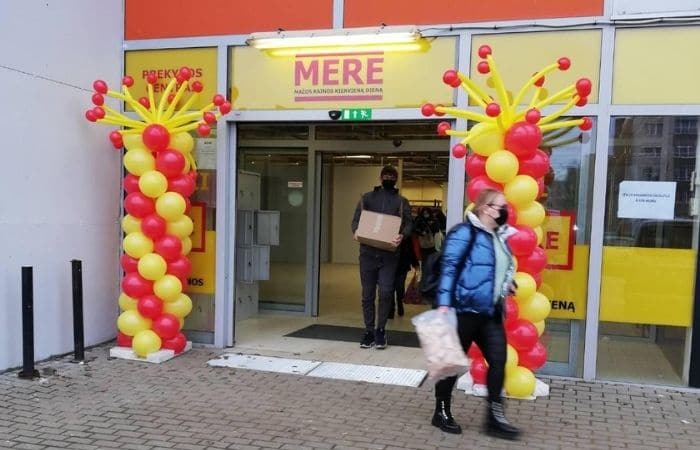 £10 BONUS OFFER: Earn easy cash by watching videos, playing games, and entering surveys.

Get a £10 sign up bonus when you join today.

Join Swagbucks here >>
Mere, a Russian supermarket has opened stores across the UK as it expands in Europe.
The new budget supermarket opened four stores in summer 2021, with more opening soon.
We may think Aldi and Lidl are cheaper places to shop (which is the cheapest supermarket UK), but Mere can undercut their pricing by 20% – 30% as it follows a no-frills model.
The discounter supermarket prides itself on having low prices every day.
They can offer cheaper pricing as each branch will employ just eight members of staff. In addition, suppliers deliver directly to stores which helps to keep things lower in price.
Instead of stocking shelves, goods will be sold directly from pallets, and there will be walk-in chiller rooms.
Mere discount supermarkets don't stock lots of different items, with each store carrying around 1,200 different products.
They won't sell items like newspapers and magazines or premium and branded goods.
Where are the new Mere stores?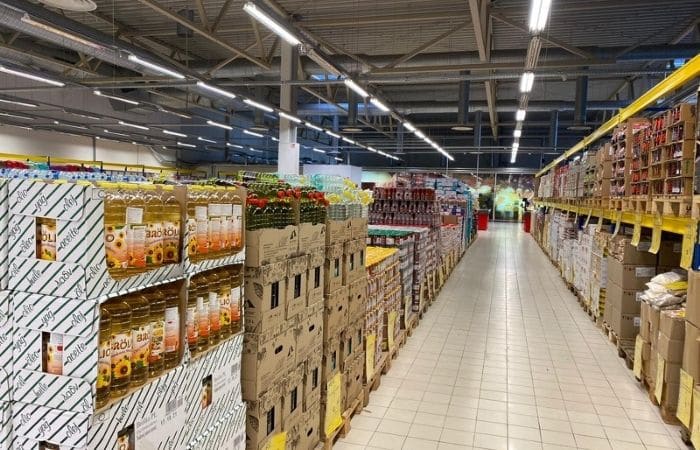 The first stores have opened in Mold and Caldicot, Wales, and one in Castleford in Yorkshire.
Before they opened, I saw job adverts for Preston and Caldicot where they are looking to recruit store managers, cashiers, loaders and cleaners.
Store locations so far are:
Mere supermarket, 89 Carlton St, Castleford WF10 1DX
Mere supermarket, Newport Rd, Caldicot NP26 4BG
Mere supermarket, 198 Miller Road, Preston, PR2 6NH
According to The Grocer, the following locations will have a new Mere supermarket in the future:
Devon, Stockport, Neath, Banbury, Selby, Bradford, Middlesbrough, Grantham, Kettering, Plymouth, Beckenham, Gloucester, Northampton, Cardiff, Oswestry, Barnsley, Sheffield, Exeter, Stretford, Southampton, and south Scotland.
They are also seeking landlords to get in touch with ideas for other locations for stores as it will likely expand quickly in the UK.
Mere is looking for store sites of around 10,000 sq ft with 30-40 parking spaces and a local population of 60,000 or more.
Unfortunately, there are no plans for a Mere supermarket near me yet…how about you?
How much cheaper is it?
They say they'll be 30% cheaper than bargain supermarkets Aldi and Lidl.
When the supermarket first opened, a reporter from money.co.uk attended to have a look around at the prices.
They found a 24-pack of Luxe toilet roll for £2.70 – they said it would cost you £5.79 at Lidl. Even Aldi sell (when it's in stock) an own brand luxury toilet roll for £6.79.
Peeled and chopped tomatoes also worked out cheaper. At Mere, you can get an 800g tin for 39p. At Lidl, you'd pay 56p for two 400g cans.
Whether it passes the taste test? Time will tell.
But perhaps they get our British sense of humour as they've called the brand "Tat".
For any drinkers, they found cans of Isla Negra chardonnay on offer for £1.20 versus £1.79 at Lidl.
Other offers included:
22 pack of Pampers nappies for £1.90
400g bags of Soprano pasta for 23p
120 PG Tips teabags at £1.75
and a child's backpack for £1.10
What is Mere supermarket?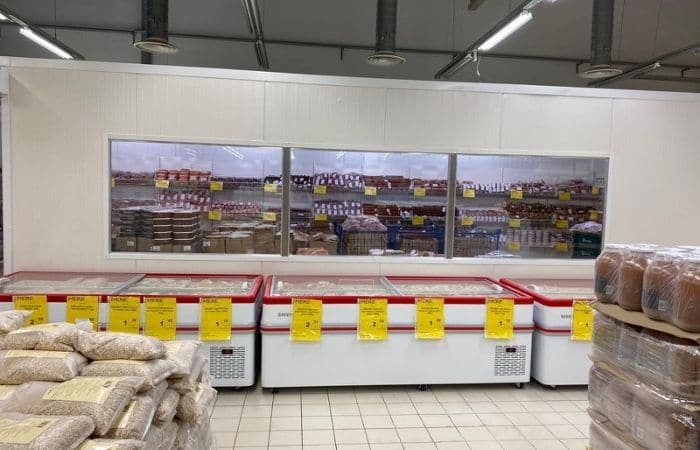 Mere is a Russian discounter supermarket which was founded in 2009.
By 2016, they had more than 1,000 stores in Russia.
China and Kazakhstan got their first stores in 2017, and in 2018, the budget supermarket expanded into Eastern Europe.
They now have Mere stores in Austria, Poland, Romania, Lithuania, Latvia, Ukraine, Germany, Spain and Italy, with around 3,200 supermarkets internationally.
Is Mere supermarket online?
The Mere supermarket does not sell food online.
Check out the cheapest online supermarket.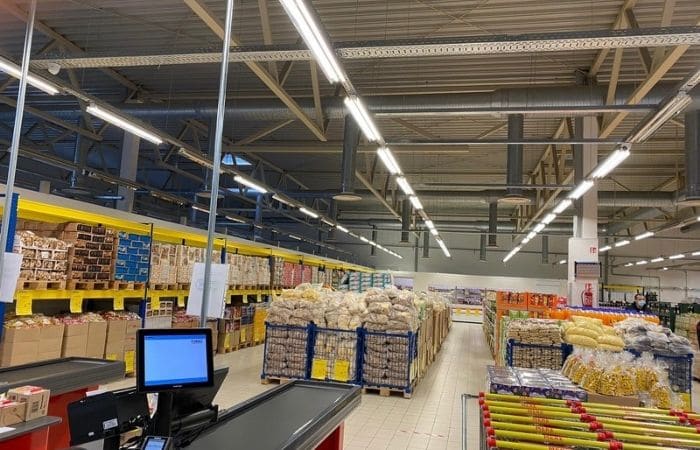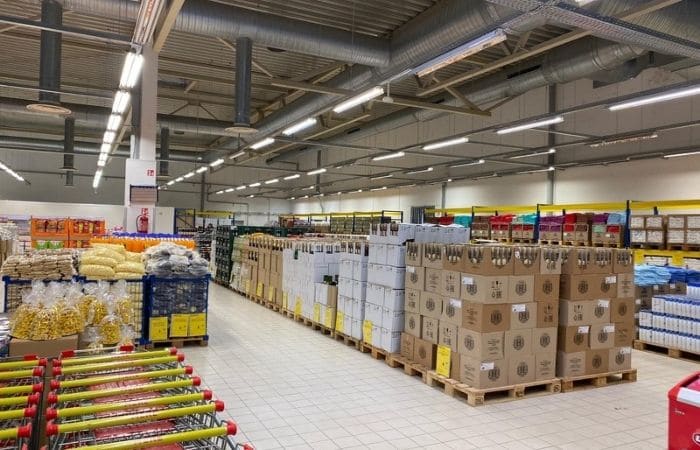 Find all the latest supermarket offers this week as well as the latest 25 off wine deals.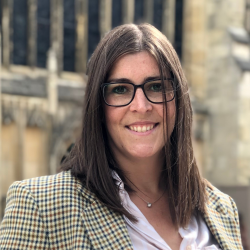 Latest posts by Naomi Willis
(see all)