For most of us, our mortgage is the largest debt that we'll ever incur.
According to The Money Charity, the average mortgage balance in the UK is £121,687.
But what is the most effective way of protecting your home, so as not to burden your loved ones with a crippling debt if something were to happen to you?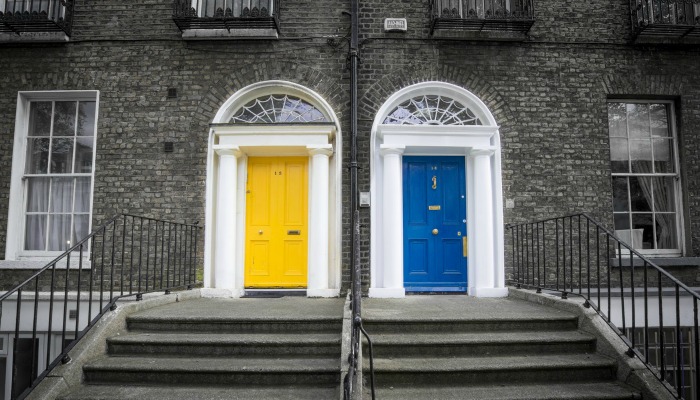 £10 BONUS OFFER: Earn easy cash by watching videos, playing games, and entering surveys.

Get a £10 sign up bonus when you join today.

Join Swagbucks here >>
In life insurance terms you have 2 options; decreasing term or level term cover. But which one to choose and why?
Read on below to learn more about each policy option, to establish which best meets your particular needs.
Why you might need life insurance?
Okay, so this is a really horrible question and one which is uncomfortable to both ask and answer – but what if you or your partner was no longer around? Could you:
Afford the mortgage repayments?
Pay ongoing household bills (water, gas, electricity, council tax)?
Maintain your standard of living?
Would you have to downsize your property?
Would you need to return to employment?
Who would look after the children if you returned to work?
Could you afford expensive nursery fees?
Having a life insurance policy in place can provide answers to all these really difficult questions and help provide peace of mind for you and your loved ones.
But which one, level or decreasing term?
Decreasing term life insurance is the most common in the UK and normally the most cost-effective option for covering a mortgage debt.
It's designed to protect a standard repayment mortgage. As you pay off the capital borrowed on your mortgage, so the policy cover amount (or the pay out) reduces accordingly.
Meaning your beneficiaries would receive enough money to pay off the mortgage and therefore remain in the family home.
However, it's unlikely that there would be additional funds left over to provide an inheritance or perhaps fund future family living costs.
In contrast, with a level term policy, the pay out remains the same (or 'fixed') throughout the term.
So, whether you die right at the start or at the end of the policy term, your beneficiaries would receive a fixed cash lump sum.
Both level and decreasing cover is term-based. This means your cover only lasts for a defined period of time and you could outlive your policy.
Children?
Whether you have children or not is highly likely to influence the type of policy you take out.
If you don't have kids and only need your policy to cover a mortgage, then decreasing term may be suitable.
However, if you have children and wish to leave a lump sum to fund future living costs or their education, as well as cover the mortgage, then level term may work better.
Remember, if you have a repayment mortgage and level term cover, the further into the policy you live and the more of the mortgage you pay off, the greater the sum left over will be.
Repayment mortgage or interest-only?
If you have a repayment mortgage, then either decreasing or level term could meet your needs and cover the debt.
However, if you have an interest-only mortgage, where the capital borrowed doesn't reduce over time, then decreasing term would not be suitable.
The cost of monthly premiums
As a general rule, a level term policy, which provides greater coverage, is approximately 20% more expensive compared with decreasing term premiums.
However, please remember that there are many other factors which impact the cost of your premiums, such as your age, health, medical history, occupation, weight/BMI, term length and whether you smoke.
With decreasing term cover the financial risk to the insurer reduces as time goes on, which helps to keep monthly premiums lower.
A joint policy or 2 single policies?
Regardless of whether you decide on decreasing or level term cover, you have the choice of taking out either a joint policy or 2 single policies.
This is a very personal choice and will depend on your personal circumstances and available budget.
The cost of a joint policy is usually cheaper than taking out 2 single policies. However, the saving is pretty minimum.
You could take out a joint policy with your partner, which would cover your mortgage if one of you was no longer around. However, the policy will only ever pay out once, usually on the first death.
Whereas, if you have 2 single policies, your dependents could benefit from 2 separate payouts and double your level of cover. This could be a major factor if you have children to consider.
Minimise 40% inheritance tax & avoid the probate process
You could minimise the inheritance tax you (or your estate) pays (40% above the £325,000 threshold) and speed up a payout by writing your policy in trust.
Writing your policy in trust means the proceeds of your policy avoid forming part of your estate and you assign the rights of the policy other to a nominated trustee/s to look after on your behalf.
You can write both decreasing or level term policies in trust. Your insurer will have trust applications forms, which make this process fairly simple and completely free of charge.
SAVE MONEY! Don't buy life insurance through your lender
From our experience, many homeowners, especially first-time buyers, take out cover either through their mortgage lender or via their lender's preferred insurer.
Normally, you can get a much better/cheaper deal if you compare multiple quotes yourself or use a life insurance broker.
So, what's the answer?
It depends on your individual circumstances. It's not quite as simple as buying car or mobile phone insurance and there's more factors to consider.
There's no definitive right or wrong way to protect your beloved home. It's a case of finding the right policy to meet your needs.
We believe the best way of securing the right policy at the best price is to shop around and compare multiple quotes. Don't take the first quote you see.
You could do this yourself, or you can save yourself both time and money by getting a broker to do it for you.
The main thing is you and your loved ones have the reassurance that the future is financially secure.
This post was written by life insurance broker, Reassured.

Latest posts by Skint Dad Contributor
(see all)