Sainsbury's is rolling out new reverse vending machines, and you can earn 5p for each plastic bottle or drink can you recycle.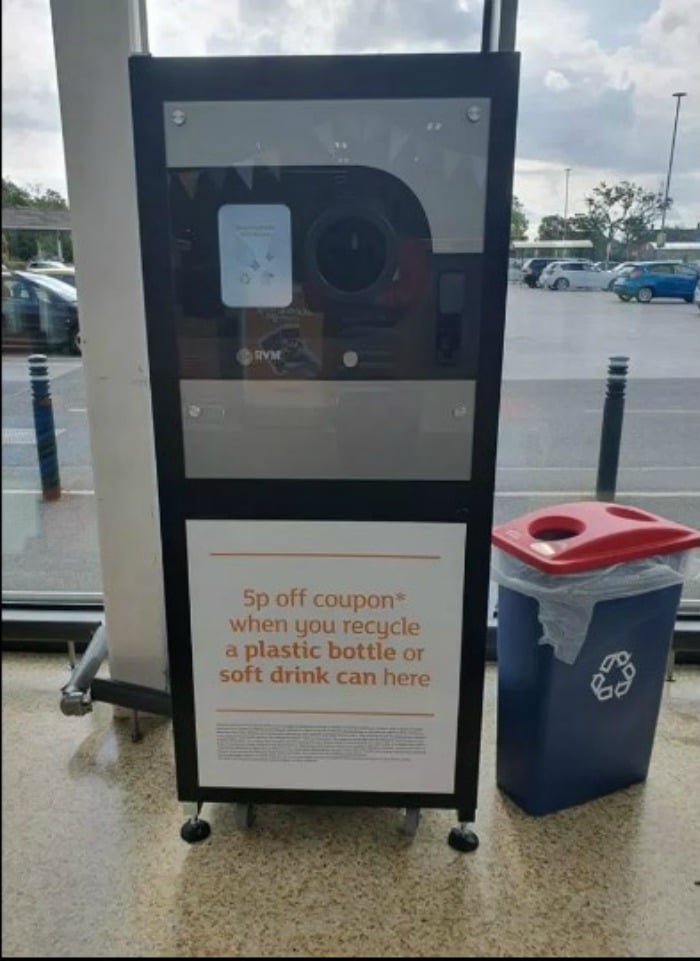 £10 BONUS OFFER: Earn easy cash by watching videos, playing games, and entering surveys.

Get a £10 sign up bonus when you join today.

Join Swagbucks here >>
Sainsbury's is the latest supermarket to launch a reverse vending machine in its store with plans to roll out more at the year goes on.
You're able to recycle any bottles up to 3 litres and aluminium cans, and you will get a voucher to spend in store.
Not all bottles can be recycled.
They will only accept bottles and cans that Sainsbury's sell. This could be a Sainsbury's own-brand bottle, or it could be a branded drink that all supermarkets sell, like 7Up or Tango etc.
If you try to return an item sold specifically in Tesco, Asda or Aldi, like their own-brand drinks, the item will be rejected, and you won't earn money from it.
Reverse vending machines
Sainsbury's is not the first or even second store to trial a reverse vending machine.
Iceland was the first UK supermarket to allow you to recycle plastic. At Iceland, you can get 10p per plastic bottle.
Morrisons allows you to recycle up to 20 bottles at a time, but you get Morrisons More loyalty points to spend in store.
And, Tesco has also been trialling plastic recycling, giving you 10p per bottle.
The government is keen to have this pushed out as part of their 25 Year Environmental Plan, so I'm sure it won't be long until more supermarkets get involved too.
Earn the most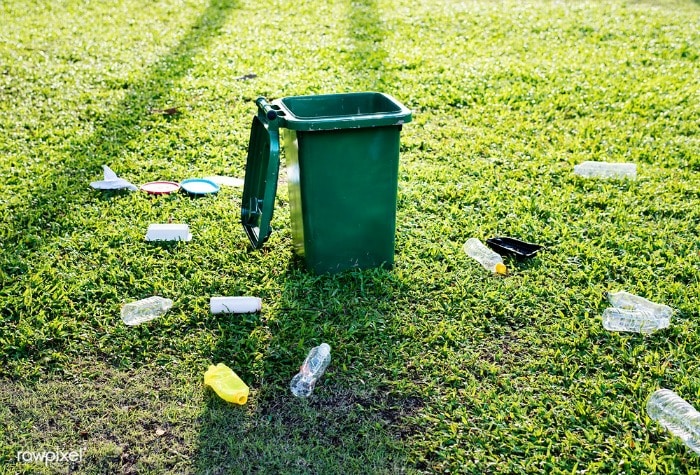 Each item will earn you 5p, which is not as much as the other supermarkets, but it's better than nothing.
While 5p per can or bottle might not sound like a lot, you're able to swap up to 500 at a time.
You're not going to walk away with cash. You will get a voucher that you must spend in store.
This means you could collect £25 to get off your supermarket shopping.
In my household, we don't get through a lot of plastic bottles or metal cans – we don't really drink them. So, we could likely cash in a bottle of squash once every few weeks and the odd can every now and then.
If you're like us, but still want to cash in, why not get into plogging?
Plogging is a way to exercise and do something for the environment at the same time. It's like eco-wombling! :)
While you're out on your run or walk, pick up rubbish at the same time, and keep the bottles to one side to recycle for money off your next shop.
When will my store get a reverse vending machine?
At the moment, the only reverse vending machine is in the Lincoln Tritton Road store, according to a bargain hunter on hotukdeals.
There are more coming, though.
A Sainsbury's spokesperson told The Sun that four more recycling machines are going to be installed in the next few weeks.
Judith Batchelar, director of Sainsbury's brand, said: "We're delighted to offer a new way to help our customers recycle while saving on their shop."
While the supermarket wouldn't tell The Sun which stores are getting the vending machine next, they did find out that the trial will get extended further to more main and convenience stores over the rest of the year.
I love this! However, the cynic in me is waiting for the supermarkets to up the price of drinks/other items to compensate for giving away money.
I also wonder how long supermarkets will carry on giving away cash. When will they all decide to give away the money as loyalty card points instead?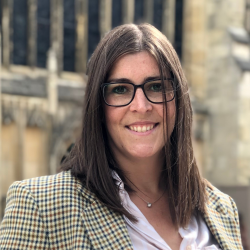 Latest posts by Naomi Willis
(see all)