Being environmentally friendly is something that is talked about a lot where ever you turn.
Trouble is when it comes to things like buying products that are better for the environment, they can usually be more expensive.
If you're working to a tight budget, it can feel like a losing battle to stay green and manage your finances.
However, being able to recycle has never been easier.
Many councils offering roadside recycling collections so we can be green (even if it does cost us through council tax charges (but you may be able to get cheaper council tax!))
But, maybe you want to hang on to some of your recycling as you're now able to make money back with Tesco.
Get paid to recycle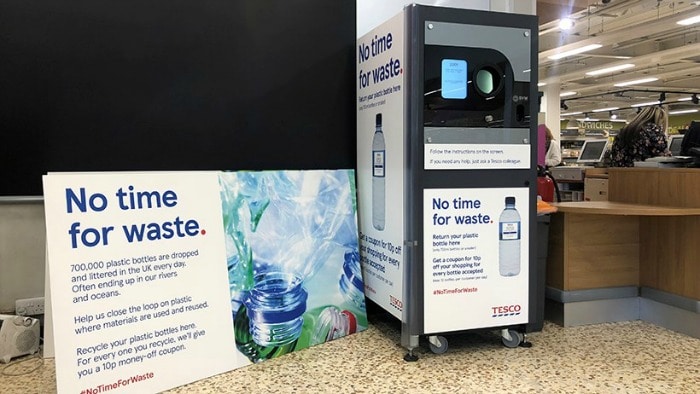 £10 BONUS OFFER: Earn easy cash by watching videos, playing games, and entering surveys.

Get a £10 sign up bonus when you join today.

Join Swagbucks here >>
Tesco has made it easier for customers to recycle and reuse plastic packaging and has gone one step further to help with plastic packaging.
To get more people recycling, Tesco is trialling an in-store recycling machine.
This is the same as the Iceland reverse recycling machines introduced last year.
If you choose to recycle your plastic bottles in the recycling machine, you will get paid for every plastic bottle you return.
It is just a trial at the moment, and the stores you can get paid for recycling plastic is limited.
The current Tesco stores where you can get paid to recycle plastic are:
Borehamwood
Swansea
Edinburgh
Manchester
Birmingham
The scheme has been running since September 2018, but has been going well so far!
Some 100,000 bottles have been collected!
That's the same as £10,000 being given back to customers for recycling!
As part of our commitment to a closed loop #packaging system, we've been testing in-store recycling machines to help make #recycling simpler for customers. So far, we've collected 100,000 bottles – it's really simple, see how it works below. pic.twitter.com/yBzmi9hY7I

— Tesco News (@tesconews) February 28, 2019
How much do you get for recycling plastic bottles?
For each bottle returned you get paid 10p.
Just pop it into a reverse vending machine, and you will get a coupon for 10p to spend in store.
Yes, it's not millions, and you're not going to make a fortune, but it's better than nothing.
You're able to return a maximum of 10 bottles per customer, per day, and each bottle needs to be smaller than 750ml.
It will likely get a lot more people recycling (and knocking money off the supermarket shop).
Can you earn more?
While there are limits to how much you can recycle, do you get through 10 bottles a day?
It's quite a bit, so if you want to earn the full amount, it may be worth starting to womble.
Wombling is making good use of the things that you find and also tidying up your environment at the same time.
If you get any receipts, then you want to be using receipt apps to make money too. It takes seconds to use the apps, and every penny adds up quick!
Plus, if you're getting out and about, then you can earn money with your steps.
Get recycling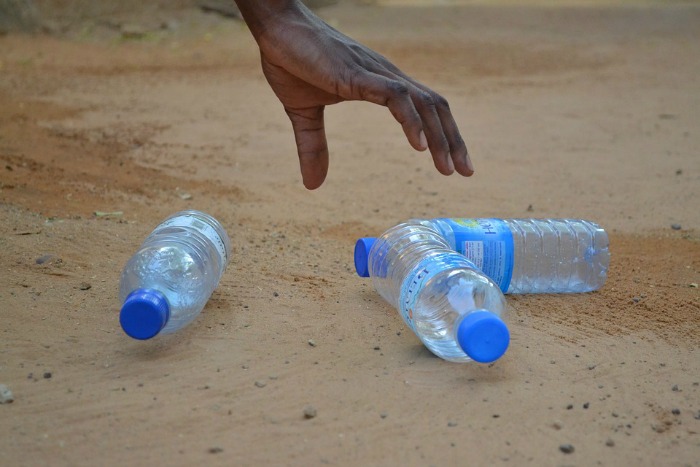 A survey by YouGov, (did you know you can make money taking surveys with YouGov too?!) nearly 75% will be likely to use a reverse recycling machine for both plastic and aluminium cans.
I'm sure this scheme will work and more supermarkets will follow suit.
Denmark, Sweden and Germany have been running similar schemes for ages and they work well.
It has increased the prices of drinks though. Residents pay an additional fee (from 8p – 22p) for the cost of the bottle, but they get the money back once they return the empty container.
So, if you use the plastic, you end up getting the money back, so you don't lose out.
Reverse vending machines have led to a 97% recycling rate in Germany – so it shows it works!
How else can you reduce plastic use?
On top of helping to recycle plastic bottles, Tesco is also allowing customers to reuse their own multi-use plastic containers.
So, if you head into the store and buy meat, cheese or fish from deli and fish counters, you will be able to use your own container.
Tesco first trialled the use of reusing your own containers, and it was successful so has been rolled it out in over 700 UK stores.
You're able to use your own container for:
Hot deli products
Store prepared pizzas
The salad bar
Olives and antipasti
Raw and ready-to-eat cooked products
As a head's up, your container cannot be glass, metal or cardboard. It can only be a multi-use plastic sealable container.
When your food is weighed, it's placed on recycled paper, wrapped in the paper and then placed it in your container.
Waste less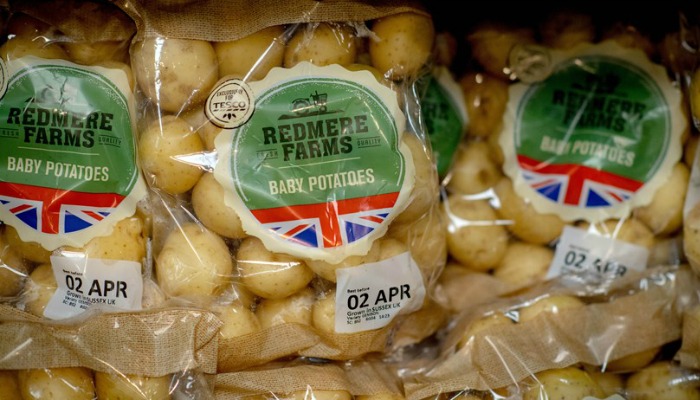 Tesco is moving forward to be more green and even removed the best before dates on fresh fruit and vegetables.
This will help with food waste as some people look at the date and, if it's in the past will just chuck it.
There is no need though. If you go foraging and pick blackberries, then there is no end date. You use your judgement to see if they are still ok to eat.
Tesco realised this and have stripped the dates from the packaging, so people stop throwing food out that's perfectly fine to eat.
---
Read next: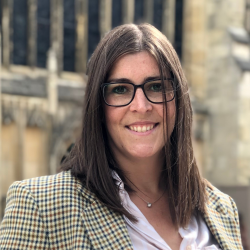 Latest posts by Naomi Willis
(see all)