If you want to save money on your food bill, an easy way to cut the costs are to remove meat from your diet. But you don't need to become a full-time vegetarian to still reduce your spend.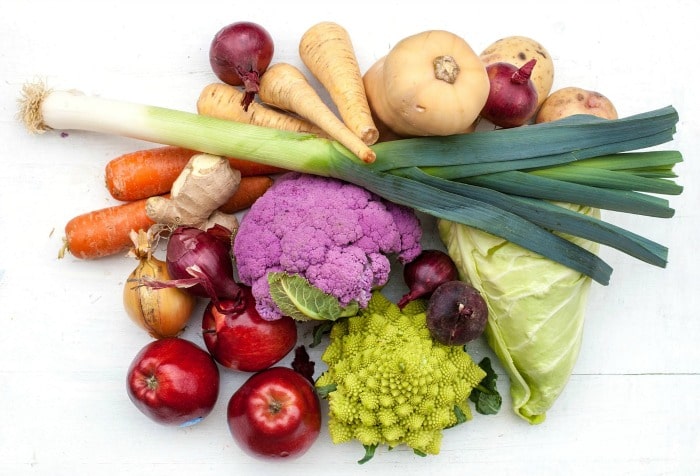 £10 BONUS OFFER: Earn easy cash by watching videos, playing games, and entering surveys.

Get a £10 sign up bonus when you join today.

Join Swagbucks here >>
Although more people are becoming vegetarians there is still a large proportion of the population that eat meat and animal products.
People give up meat for different reasons. It's a personal choice that could be due to being an animal lover, health reasons, or just not liking the taste.
Another reason may be down to cost. But what if you still want to eat meat?
I'm not suggesting you become a full-time vegetarian. As the post title suggests, part-time is a great starting point.
Most people have heard of Meat Free Mondays, which were introduced by Paul McCartney and his daughters in 2009.
Here are some ways to help make the transition:
Full of beans
Canned beans save time and money. Their packaging can be recycled, as opposed to the trays pre-packaged meat comes in at the supermarket.
A few tins of kidney beans can be added to vegetable chilli (Chilli Sin Carne). Butter beans or haricot beans can be added to vegetable-based soups and stews.
Baked beans on toast is a well-balanced meal that usually goes down well with all the family.
Warning! Due to the after-effects of beans, make sure you eat them with someone you know well. I'm joking, of course. This is usually only when you are not used to them (the beans, not the person you are eating them with). Your body will adapt and red faces will cease to exist.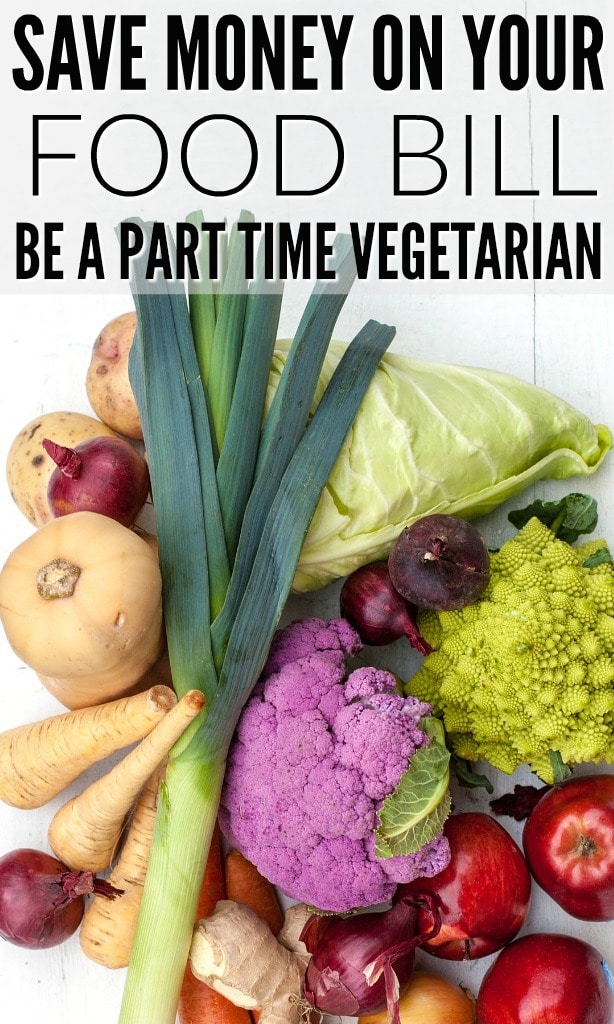 Finger on the pulse
Pulses, such as pre-cooked lentils and chickpeas, can be bought in cans very cheaply and used to bulk out vegetable curries.
Chickpeas can be used to make homemade burgers, hummus and they can also be roasted with spices to create a snack to go with that Saturday night tipple in front of the TV.
Back to basics
By back to basics I mean just a few vegetables thrown together with some pasta to make a lovely Italian pasta sauce dish, just like Momma Skint Dad used to make.
Any vegetables left at the bottom of your fridge before your next shopping trip could be made into the very aptly named Bottom of the Fridge Soup.
Frozen veg – cold never bothered me anyway
Frozen vegetables are convenient, don't require chopping and probably contain more nutrients than most of our fresh vegetables as they are picked and frozen as soon as possible.
Peas, especially, lose a lot of their vitamins within a short amount of time from being picked so frozen keeps them really fresh.
I've bought frozen sliced peppers, broccoli, cauliflower, peas and sweetcorn. Spinach is a good one if you're going to use it for cooking. You get a huge amount in a frozen packet, as it is tightly packed.
Every time you go away, you take a piece of meat with you
My apologies to Paul Young for the subheading (for those of you who remember the 80s).
If you feel you still need meat every day you could use half the amount and bulk it out with lentils or beans.
This is especially effective with dishes such as Spaghetti Bolognese, Chilli Con Carne, Shepherd's Pie, Cottage Pie, Stews, and Pasta Bakes.
Wonky veg
Wonky is the new straight. Nobody's perfect and that applies to vegetables too.
I personally like comedy vegetable. They often help encourage children to eat them too, as they are entranced by their quirky beauty.
Well, maybe it's just because it makes them giggle. It's always lovely to hear your child giggle, especially if it's while they are getting their 5 a day.
Grow your own
There's nothing more satisfying than growing your own seasonal vegetables. The difference in taste is amazing.
I grew carrots last year from seed that was twice the size of the supermarket ones. Then, if you take the tops off carrots and put them in a saucer of water they start to sprout and then you can plant them in some soil and more carrots will grow. It's a great thing to do with your children.
Most supermarkets sell seeds as it's coming up to spring. Spinach, onions, carrots, parsnips and beetroot are particularly easy to grow.
Part-time vegetarian
Meat bought at the supermarket soon increases your shopping bill by a considerable amount. Two days a week is a gentle way to cut it out, even one day would save money.
The benefits of reducing packaging you cannot recycle will also save money on bin bags.
Give it a go and let us know how you get on.
Latest posts by Wendy Rogers
(see all)