TopCashback run giveaways throughout the year and literally give away thousands of pounds in instant win prizes.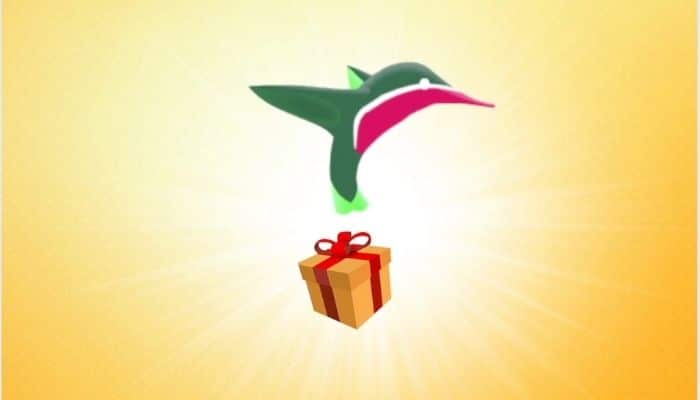 £10 BONUS OFFER: Earn easy cash by watching videos, playing games, and entering surveys.

Get a £10 sign up bonus when you join today.

Join Swagbucks here >>
To win the cash, you need to visit their site daily and find a hummingbird (the little bird from their logo) flying around on one of the merchant pages.
You don't have to search blindly. They release a daily clue to help you work out where to find them.
A lot of the time, they are easy enough. But, the clues can be a little tricky, so we share the Topcashback daily clues and answers to help you each season.
Wait for the seasons to change and bookmark this page so you'll know when TopCashback run their cash giveaways.
Topcashback Easter Treats
For the first time since 2019, Topcashback Easter Treats is back for 2023.
As ever, you play over March/April for the Easter period.
Top Cashback Autumn Treats
Getting you in the autumnal spirit, Top Cashback Autumn Treats runs from the end of September until early October each year.
Check back for the TopCashback Autumn Treats answers as the weather gets colder.
TopCashback Summer Treats
As the kids break up for school, you've got another giveaway to follow.
Look out for new TopCashback clues on a daily basis from the end of July into August during Summer Treats.
TopCashback Christmas Treats
TopCashback Xmas Treats can really get you in the festive spirit.
Xmas Treats TopCashback answers start from the beginning of December, past Christmas and finish just before the New Year.
Top Cashback Trick or Treat
During October and in the run up to Halloween, Top Cashback Trick or Treat gives you the opportunity to win cash prizes again.
TopCashback Sweet Treats
In the spring, they run a Sweet Treats giveaway. The giveaway usually runs from the start of March.
It has previously been know as the Spring Treats.
More top tips
Get social
As well as winning cash prizes during the giveaway, there is a chance to win £1,000 cash in a prize draw.
You can share daily to Twitter and Facebook to get an extra 5 entries to the prize draw.
Find more hummingbirds
Although they give daily clues to find a bird, you're able to hunt around and win more treats or prize draw entries (PDE) each day.
The maximum number of birds I've found a day is three. This has increased my PDE entries and also found extra treats.
Have you been able to find more than that?
Really, really stuck?
If you get really, really stuck on finding the TopCashback answer for the clue they've given, obviously you can check with us as we share clues and name of the provider you're looking for.
Alternatively, follow the TCB Facebook or Twitter feed, and someone usually drops a hint or the answer there.
If you want to be a sleuth still, and not totally be given the answer, scroll down the homepage of the TopCashback site, and you will see a list of Trending Now. The ones at the top can sometimes give you the answer.
Giveaways not currently running
These Top Cashback treats have run in the past, but have not been promoted over the last year.
TopCashback Mega Treats
Now, we know all their giveaway are described as "mega", but this was a specific giveaway with its own name.
The Mega Treats giveaway last run in January 2020, and likely replaced Travel Treats.
TopCashback Travel Treats
The Travel Treats cashback giveaway last run in January 2019 and was likely named as January is know as a time people book their holiday.
TopCashback Back to School giveaway
The Back to School giveaway last ran just before the start of the new academic year. It ran in 2019 from 19th August until 8th September.
In 2018, the giveaway was known as Student Treats.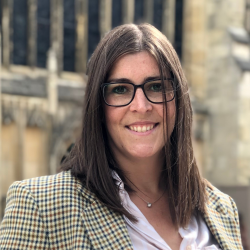 Latest posts by Naomi Willis
(see all)