Whether you are after an easy snack, an alternative for the lunch box, a warm treat, or an extra with dinner then this Cheese Puffs recipe may just be for you!
With this recipe, you can make six good sized puffs or feel free to make smaller ones for smaller low cost finger food.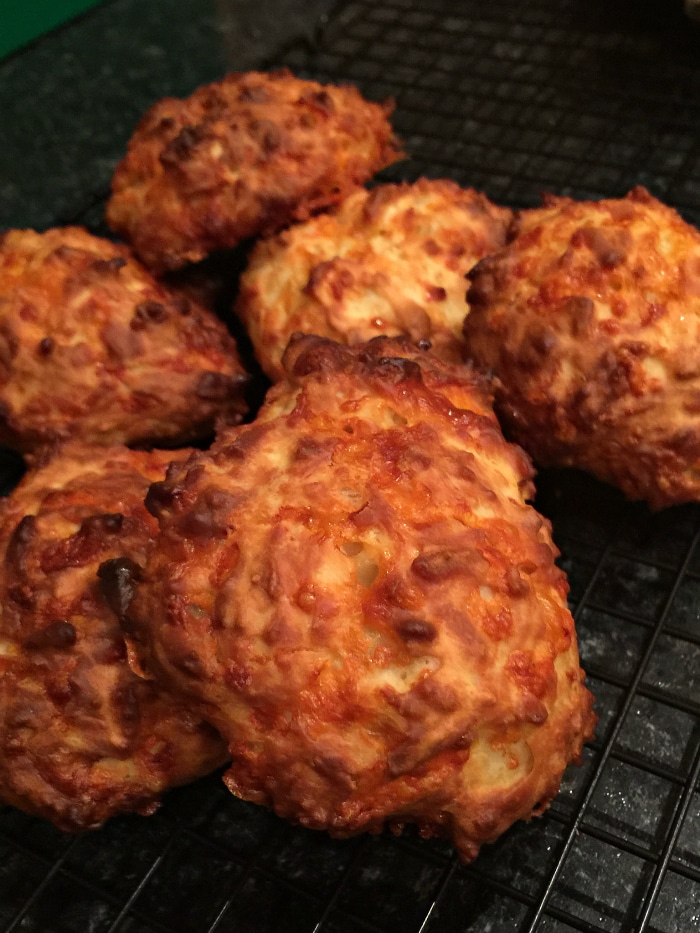 We find these a great treat with soup, and are very particular to making a batch on a Friday or Saturday night to nibble while watching a film.
The kids go NUTS when ever we make these…..and to be honest we do as well!
Cheddar Cheese Puffs
This cheese puff recipe uses just four ingredients, and all of them should be stocked in pretty much any kitchen.
As this is such an easy recipe too; it's a perfect one for the kids to help out with. Although it's good for the kids to get involved in the kitchen (and they love it), when things are rushed in the evening, it can increase the amount of time until we get a meal on the table and, to be honest, things get a bit stressed!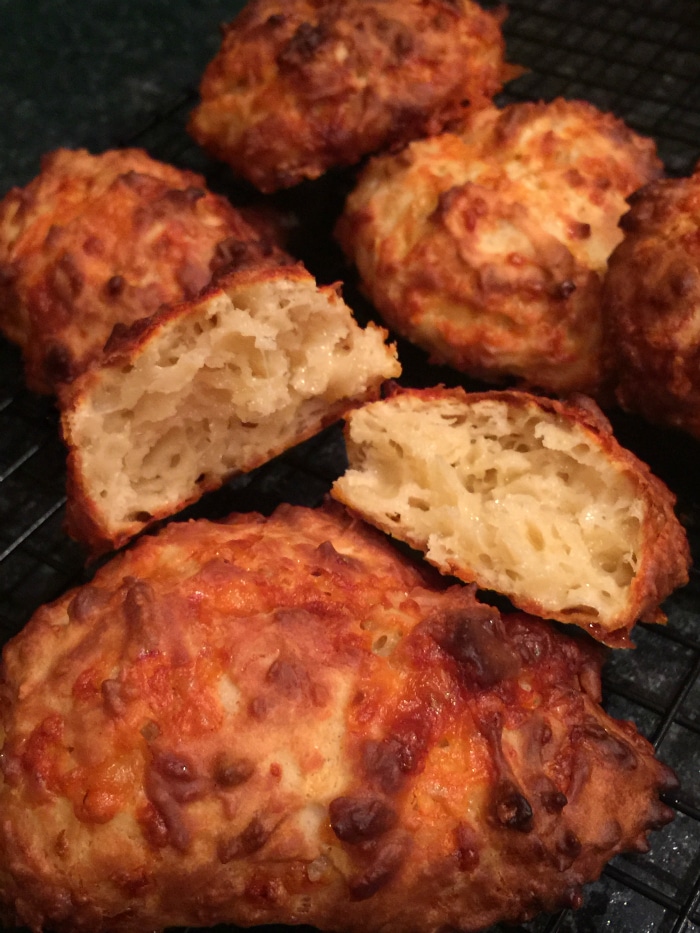 These cheesy puffs could almost make themselves as there is very little preparation and nothing can go wrong. Getting everything mixed together can get a bit tough so it's always worth letting a grown up finish off.
The French usually make something wholly similar known gougères but use Gruyere cheese. We used Cheddar as that's what we usually have in the fridge but it doesn't mean you can't mix it up and add different hard cheeses.

Four Ingredient Cheddar Cheese Puffs Recipe
Prep time:
Cook time:
Total time:
Ingredients
1 egg
125ml milk
150g self raising flour
150-200g grated Cheddar cheese
Instructions
Beat the egg into the milk in a good sized bowl.
Add in the flour and cheese then mix together well.
Drop six spoonfuls onto a baking tray, covered in baking paper.
Bake for 20 minutes in an oven preheated to 180C.
Enjoy!
If you enjoyed this easy recipe you'll love these:
Latest posts by Naomi Willis
(see all)