Discover easy, no-effort ways to earn extra money while working full-time. Boost your income without compromising your current job.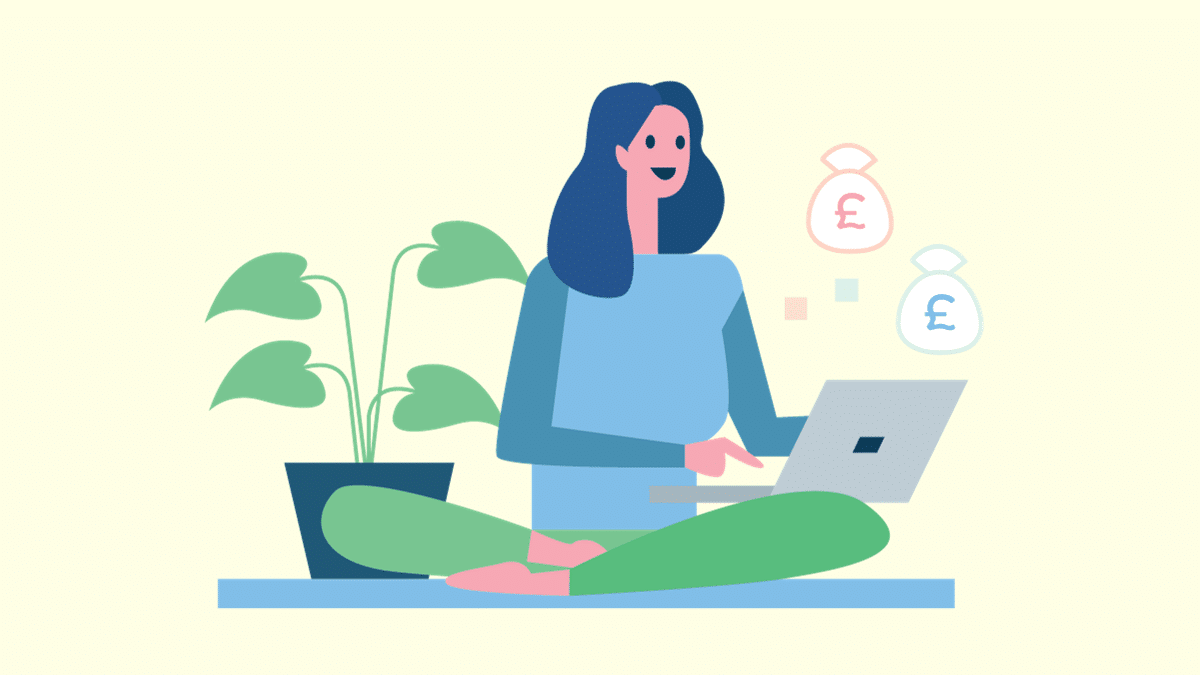 £10 BONUS OFFER: Earn easy cash by watching videos, playing games, and entering surveys.

Get a £10 sign up bonus when you join today.

Join Swagbucks here >>
Ever find yourself dreaming of a bigger bank balance? You're not alone.
Over 55% of UK workers planned on taking on a side hustle in 2023, with extra income being a prime driving factor behind the decision.
Many of us want that extra bit of money to enjoy more freedom, whether it's having more money for bills to put towards Christmas, going on a holiday, buying a new gadget, or simply tucking it away for a rainy day.
But when you're already working full-time, it might seem like a tough nut to crack.
Well, the good news is, it's absolutely possible to earn extra income while holding down a full-time job!
Let's dive into how you can make this dream a reality.
Transcription services
If you have a good ear and fast typing skills, transcription work could be suitable for you. Various platforms offer transcription jobs where you can convert audio files to text.
Earnings can range from around £15 to £30 per audio hour transcribed, depending on the complexity and the platform you work through. Experienced transcribers can earn more.
Online customer service
Some companies offer remote customer service roles that you can do from home in the evenings. You'd be helping customers with their inquiries via email, chat, or over the phone.
You could earn anywhere up to £15 per hour or more, depending on the company, your experience, and the complexity of the service required.
Freelance writing or blogging
If you enjoy writing, you could take up freelance writing assignments or start your own blog. Numerous websites and clients are looking for quality written content.
Freelance writers can earn anywhere from £5 to £100 or more per article, depending on your expertise and the clients you work with. Blogging income is highly variable and might come from various sources like advertising, affiliate marketing, and sponsored posts.
Online surveys and reviews
Share your opinions by completing online surveys and writing product reviews on sites like Swagbucks or PrizeRebel.
There are loads more survey sites to sign up with, and the more you are with, the more you'll earn.
Earnings are generally low, perhaps £10 to £100 per month if you dedicate a decent amount of time to it.
Cashback and rewards
Sign up for cashback and rewards programs to earn back a portion of the money you spend on everyday purchases.
This also varies based on your spending habits but could range from a few pounds to £50 or more monthly.
If you're going to be spending money online for general shopping or buying insurance anyway, it's an obvious way to make tax-free money back.
E-commerce
Start selling products (whether things you make your own or stock sourced from elsewhere) on sites such as Shopify or marketplaces such as Etsy, Amazon and eBay.
Some individuals might only make a few pounds in the first few months, while others might make a few hundred or even more if they have a high-demand product and effective marketing.
However, some reports suggest that small e-commerce businesses can make anywhere from £1,000 to £5,000 a month, but this can vary widely and would likely need more than evening work to get very high sales!
Freelance work
In your free time, offer your skills on freelancing platforms like Fiverr or Upwork.
Depending on your skills and the time you can dedicate, earnings could range from £100 to over £1,000 per month.
Sell unwanted items
Have a clear-out and sell items you no longer need on platforms like eBay or Facebook Marketplace.
You could always "flip" items. This is where you buy products from car boots or charity shops and sell them on. Check out the best things to buy and sell for profit.
This can be unpredictable as it depends on the value and quantity of items you have to sell. However, it could range from £10 to hundreds of pounds monthly.
Rent out your space
If you have a spare room, consider listing it on Airbnb or SpareRoom.
You could earn anywhere from £200 to over £1,000 per month, depending on your location.
You can also rent out your parking space and even storage in your attic or shed.
Affiliate marketing
Start a blog or use your social media to promote products and earn a commission for every sale made through your referral link.
This can start slow but has the potential to earn £100 to over £1,000 per month with consistent effort and a good following.
Dropshipping
Start an online store and sell products via dropshipping, letting suppliers handle the inventory and shipping.
The earnings potential is vast but competitive; you could make anything from £0 to thousands per month.
Print on demand
Create and sell custom designs on products like t-shirts and mugs through platforms like Teespring or Redbubble.
Earnings can vary widely, from less than £100 to several hundred pounds per month.
Online tutoring
Use your knowledge to tutor others online on platforms like Tutor.com or Chegg Tutors.
Depending on the subject and platform, tutors can earn between £10 to £50 per hour or more.
Create an online course
Share your expertise by creating and selling online courses on platforms like Udemy or Coursera.
Earnings can range from £0 to thousands per month, depending on the demand for your course and your marketing efforts.
Photography
If you love taking photos, sell your photography on stock photo websites like Shutterstock or Adobe Stock.
This can be a slow earner, but you could make £10 to several hundred pounds per month with high-quality photos and consistent effort.
---
All these figures are approximate, and the actual earnings can be outside these ranges.
It's always a good idea to research and perhaps even test out a method to better understand its earning potential and see if you enjoy even doing it.
Incorporating one or more of these ideas into your evening routine can help pave the way for extra income with little to no extra effort.
Tips to get you started
Starting an extra job during your free time in the evenings while having a regular job during the day is an intelligent way to earn extra money.
It might be a bit challenging at first, but it can be really rewarding.
Here are some tips to help you get started:
Identify your skills and interests: What are you good at? What do you enjoy doing? Identifying your skills and interests is the first step to finding the right thing for you.
Research: Look into the different ways you can monetise your skills. The internet is a goldmine of information and opportunities.
Start small: You don't have to dive in head-first. Start small, see how it goes, and then gradually expand as you become more comfortable.
Manage your time wisely: It's essential to have a good balance between your full-time job, side work, and personal life. Effective time management is your friend.
Stay committed: Every little step counts. Stay committed, keep learning, and you'll see your bank balance growing.
Save and invest: Don't forget to save some of your extra earnings and consider investing to grow your wealth further.
FAQs
Do I need to ask my boss before taking up a second job?
It's a good idea to check your employment contract and possibly discuss it with your boss or HR department before taking up a second job.
Some companies have policies in place regarding additional employment to avoid conflicts of interest or performance issues in your primary job.
How do I handle taxes for the income from my side job?
Income from your side job is taxable. However, there is a Trading Allowance of £1,000 a year in which you don't need to declare or pay any tax.
Find out how much money you can earn from a hobby before paying tax in the UK.
How can I find time for a side job while working full-time?
Time management is crucial. Look for flexible side jobs that can be done during your free time, like evenings or weekends.
Prioritise tasks, stay organised and consider using tools or apps that can help manage your time more effectively.
How do I decide which side job is right for me?
Consider your skills, interests, and the time you can commit.
Choose something you enjoy doing, as this will keep you motivated.
Also, consider the earning potential and the flexibility of the side job to ensure it fits well with your full-time job.
Can I turn my hobby into a side job?
Absolutely! Many people successfully turn hobbies into profitable side gigs.
Whether photography, crafting, or baking, monetising your hobby can be a rewarding way to earn extra money.
What if my side job becomes more successful than my full-time job?
If your side job becomes highly successful, you might consider transitioning it into your full-time career.
However, ensure you have a solid financial plan and have considered your side job's stability and long-term potential before making any decisions. A full time role comes with extra benefits – not just pay – such as holiday entitlement, sick pay, and parental entitlements, which you need to factor in if you want to become full time self employed.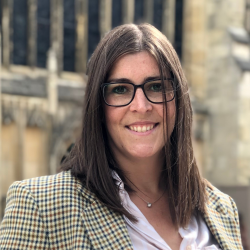 Latest posts by Naomi Willis
(see all)