If you're stuck in your overdraft every month, you don't need to be. There are things you can do to make a change and clear your overdraft.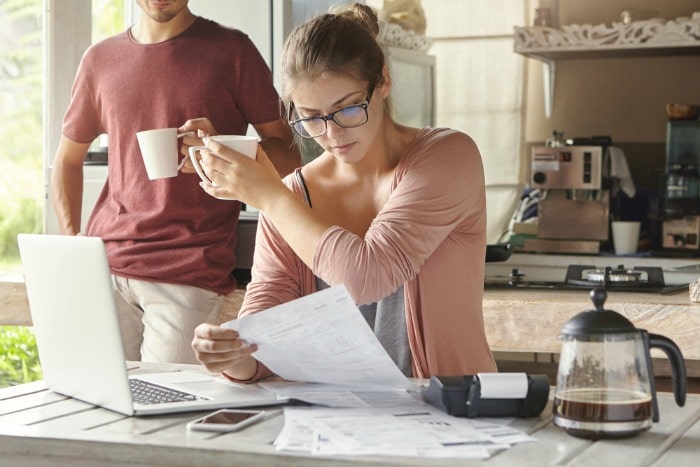 £10 BONUS OFFER: Earn easy cash by watching videos, playing games, and entering surveys.

Get a £10 sign up bonus when you join today.

Join Swagbucks here >>
As soon as you're paid, it feels great until the bills are paid and – BAM – you're straight back into using your expensive overdraft all over again.
Getting stuck in an overdraft can feel soul-destroying.
This cycle of overdraft debt is rubbish. Always being in debt starts to become a normal way of life, and it feels like you'll never get out of it.
I know all too well how crap overdrafts are, after spending years in debt with my bank.
Overdraft debt trap
The only time I wasn't in my overdraft was a bank holiday payday weekend, and it felt awesome, but it never lasted.
If I usually got paid on a Monday, the bank holiday meant it got pushed forward to the Friday before. I then had the long weekend with all that money in my account, earning peanuts in interest, and tempting me to spend it (!), until the banks opened again on Tuesday and sucked every penny out for bills.
My overdraft was one of those things that just seemed to get worse.
I did what I read up I should do. Struggling one month, I contacted the bank as I was worried about getting charged for using the unauthorised overdraft, so they kindly upped it for me.
But, the money got swallowed, and the next month I was left with more debt.
For me, although I saw my overdraft as a debt, it was one I felt I could do little about.
With a credit card (although wrong), if I was mega, mega skint, I could choose to cancel the direct debit and not pay it one month, so I could pay something else. My life was spent robbing Peter to pay Paul.
There is never this option with an overdraft as the bank has direct access to your money so will take it anyway.
I think because I was resigned to the fact they'd just take the payments, I used to focus on my other debt repayments and would put my overdraft on the back burner – but I wish I didn't!
While I was paying some 20-30% on my credit cards, my overdraft was actually costing me a whole lot more.
That's not what they're there for and should be an emergency buffer to use as a one-off – I felt trapped.
The bank can cancel your overdraft
The terms and conditions of your bank account say that the bank could cancel your overdraft at any time.
This used to make me worry like you wouldn't believe.
I'd imagine getting paid and, before any bills were taken out, the bank decided to cancel the whole overdraft.
The amount of sleep I used to lose, the tears I cried, lying awake at night, thinking about if it happened to me.
It never happened thankfully, and it's not something I hear happening often, as the bank no doubt realise the financial difficulty they'll put people in.
However, if your bank does cancel your overdraft with no warning, and then you get charges for not paying your bills or direct debits, you should complain.
Complain directly to the bank first, and if you're not satisfied with what they say, you can escalate your complaint to the Financial Ombudsman Service.
Clear your overdraft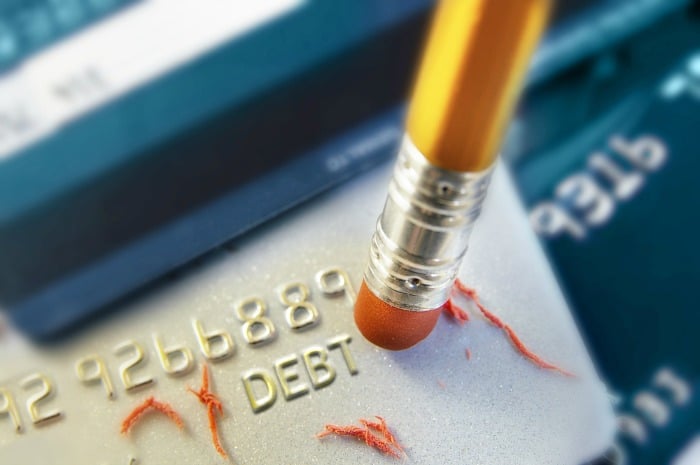 Instead of getting stung with overdraft fees and charges, take the decision now to change things.
Here's how to go about it.
Create a budget
First things first, you need to work out how you can afford to live and get by.
Look at your incomings and outgoings to work out how much you've got spare each month.
Take into account things like birthdays, MOT and car servicing, cost of new glasses as part of a sinking fund.
But, is there anything on your budget you can cut out?
Thing is, it's not forever. Debt will go away, and it'll clear that much faster if you cut your monthly expenses.
There's nothing to say you can't start spending on extra luxuries when you've cleared your overdraft off. It can just help to make a few temporary sacrifices to speed up the process of getting your overdraft cleared.
Manage your spending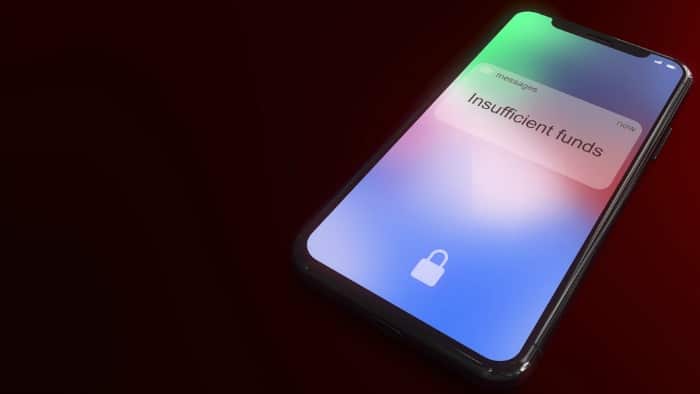 Day to day spending can have an impact too.
Look to keep a spending diary to see where the money is really going.
You may think you've got your budget under control, but random cash spending can quickly throw off any careful planning you've done.
And, if you want your overdraft to go down, any savings you're making need to clear that, not get caught up in random purchases.
When you really know where your money goes, and you're conscious of it, you may be able to reign in and save even more.
Lower it as you go
It's all about little and often.
Your budget will show you how much you can clear off the overdraft debt, so when you get paid reduce it immediately.
This will stop you from being tempted to spend the money.
For whatever reason, if you find you've got spare money don't buy [whatever it is that tempts you] but leave it in your bank.
Go to your online banking or call them and lower the overdraft limit by that too.
Don't hold onto the money for a just in case, or rainy day, as it'll get spent on everyday things and you'll never see it again.
What's even better is that when you check your statements each month, you can see immediately that you're winning and that the overdraft amount is coming down.
Savings
If you've got some savings, it may well be worth using them to clear off your overdraft debt.
The interest rate on your savings is likely lower than the debt and charges you pay each month.
If you don't have savings, why not try some effortless ways to save money without trying then put that towards it.
Using an app like Chip transfers money from your bank every few weeks, without leaving you feeling skint. It uses algorithms to see how much you won't miss.
You're able to use the app while you're in your overdraft and can set targets to aim towards.
Perhaps, look to use an app like this to clear your overdraft down.
Get advice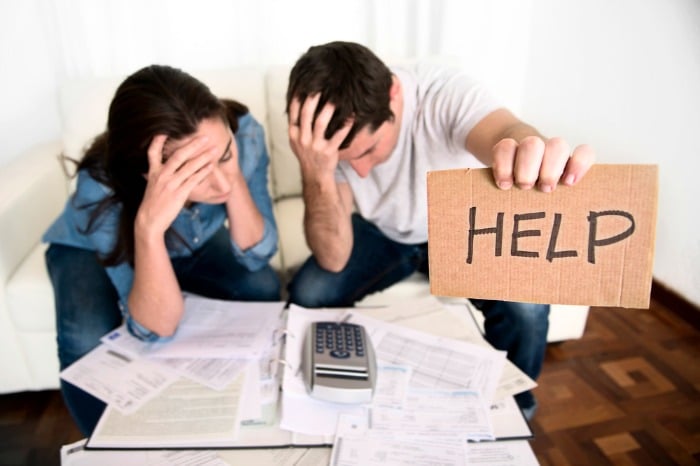 My tongue used to get tied when I had to talk to companies about debt, and I hated answering the phone as I didn't want to have an awkward conversation.
However, starting to talk about debt issues gets stuff done and moves in the right direction. And, you won't believe how much weight gets lifted!
Firstly, if you're struggling, please talk to your bank.
Increasing your overdraft won't necessarily work as you're just getting yourself in more debt.
Instead, ask if they can freeze charges or lower the interest rate.
It could well be they say no, which makes you slump and get totally unmotivated that you tried in the first place (I know how you feel).
But shake it off.
Go grab a cuppa, put on loud music, have a dance – whatever you do to get rid of the feeling – move on.
Then get in contact with the friendly people at StepChange or Citizens Advice.
There are loads of places you can get totally free debt advice, and it's so super helpful. You will wonder why you didn't do it sooner.
Ask for a refund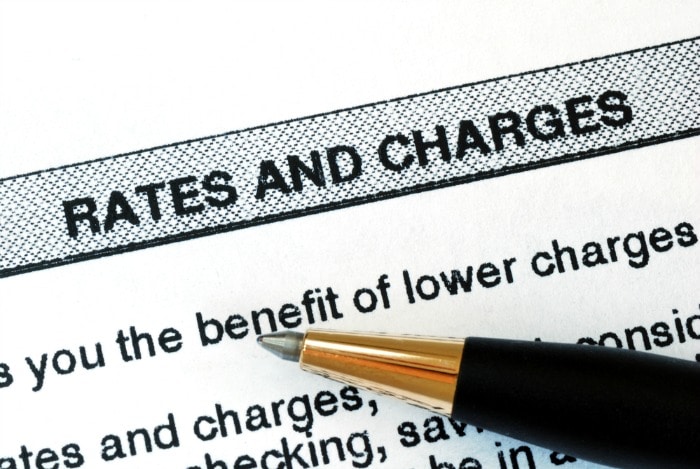 If you feel your bank has been charging you unfairly, then you can ask for a refund (which you can use to pay off your overdraft).
Financial hardship, loss of a job, constantly living in your overdraft, can't pay bills, can't pay debt, overdraft charges swallowing your money?
Any of that sound like you?
It's free to do directly with your bank, and you've got nothing to lose by trying.
You don't need to pay a claims management company to do this, and it's a very simple call or letter you can do yourself.
Switch accounts
Exactly the same as you check compare prices for car or home insurance and switch your energy provider, you can also check you're getting the best deal with your bank.
You can compare different bank accounts to find better rates and fees on an overdraft.
While you won't have an issue opening up a new bank account due to the Current Account Switching Guarantee (even if you're in an overdraft), depending on how bad your credit rating is, the new bank may not give you the same level of overdraft. But, you won't know until check.
They may be able to come to an arrangement for you to pay off your existing overdraft.
If you're not moving the overdraft, you will need to sort out paying it back before you switch.
Being able to manage your day to day spending in a brand new account (perhaps don't even apply for a new overdraft), may allow you to feel different about your finances.
Treat the overdraft like a proper debt and clear it down monthly, rather than it sitting as a pot of money that gets swallowed each month.
Speak to your old bank. Tell them how much you've worked out from your budget that you can afford to pay each month, then go from there.
Transfer a balance?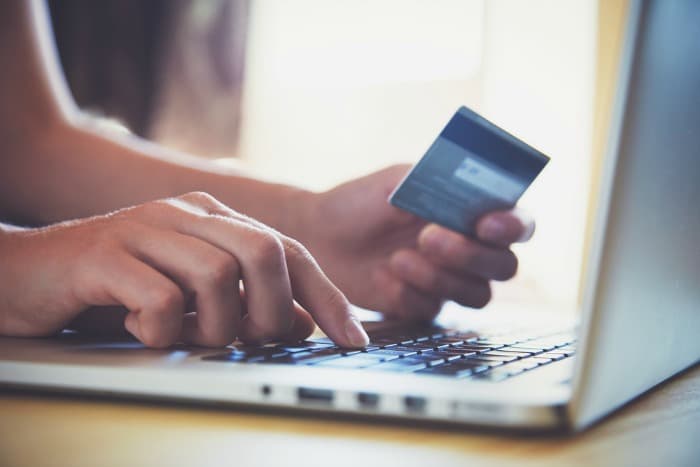 You need to have a decent or average credit rating, which is why it's not the first thing on the list.
Speaking from experience, as someone who lived in an overdraft, trying to get a 0% balance transfer card was out of the question.
However, if you're in a different place to where I was, look to use an eligibility calculator (the one on the Clearscore app works well) to see what your chances are of being accepted for a balance transfer card.
Using an eligibility calculator will give you a chance to see if you will be accepted, without a search showing on your credit file.
You will need to pay a small percentage fee on the amount you transfer to the credit card, but this could be much less than overdraft charges.
But, before you go ahead, you need to work out whether it's something you can afford. Divide the number of months you've got with no interest by how much you've got to clear and pay that each month. This way, you won't need to pay any extra interest.
They may say that you only need to pay back £30 odd a month, but this is just the minimum amount so pay more to clear it before the end of the interest-free period.
Be sure to pay the whole amount off before the interest kicks in; otherwise, you will then need to start paying their standard interest rate.
And then, if you don't pay it all off, you've now got a different type of debt and are stuck all over again.
Only go down this route if you've got the motivation to stick to paying it off, and can afford to do it as the interest stinks!
Stick at it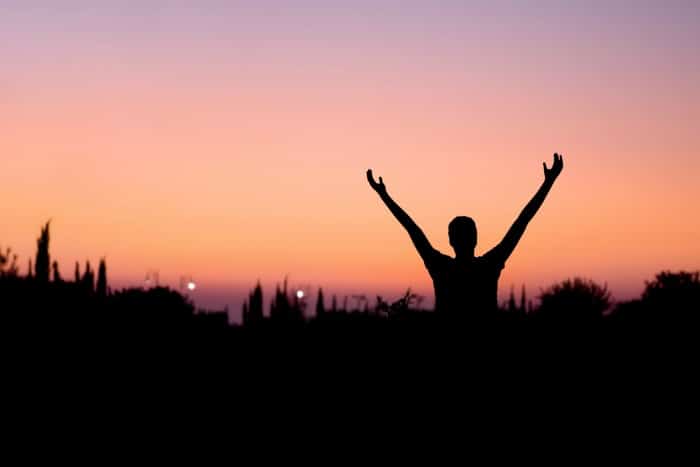 Don't get me wrong – it's hard work!
And, it can feel like an end isn't in sight.
When you know how much you can lower your overdraft each month, work out how many months it'll take.
You've then got yourself an end date. You'll have a point in time that you can aim for when you know the overdraft will be over.
I know life gets in the way, from a broken appliance, a hole in school shoes, Christmas and birthdays are there every year, but stick at what you've decided to do and smash it.
Come and have a chat online about how you're getting on with members of the Skint Dad Community Group.
Sometimes sharing how you're feeling about it all helps, especially when you hear how others are doing and what they're doing to get debt free.
Cleared it? Cancel it!
Congrats!
If you have the overdraft just sitting there, it may get very tempting to spend it all over again, or even dip into it as a back up.
To remove the temptation, you might want to look to get rid of the whole overdraft.
Perhaps you don't want to cancel the whole lot and want to leave yourself a small buffer as an authorised overdraft. Just go careful about how you use it, especially if you want to apply for other credit. Check out how does an overdraft affect your credit score.
Read next
Why We Talked to The World About Our Crippling Debt
15 Simple Lessons Learnt From Being in Debt
Dangerous and Expensive Guarantor Loans and Why You Should Absolutely Avoid Them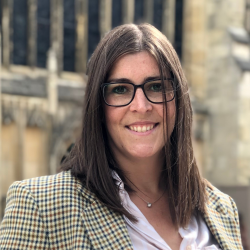 Latest posts by Naomi Willis
(see all)