Whether you fill up your car with petrol or diesel, it's always a horrible shock when you've got to pay!
It's another one of those bills that just keeps going up – and it goes up fast!
The price of petrol is now at a four year high.
We are paying 13p per litre more for petrol and 14p for diesel that we were a year ago and the prices are expected to carry on going up.
Trouble is, owing and running a car seems to be more of a necessity now than a luxury.
Yes, I'm sure many people could ditch the car and do the school run on foot a few days a week, or have a food shop delivered instead of going to the supermarket, but, realistically, that won't stop the need of having a car to do other errands or even go to work.
So, what can you do when prices keep going up?
How to find cheaper petrol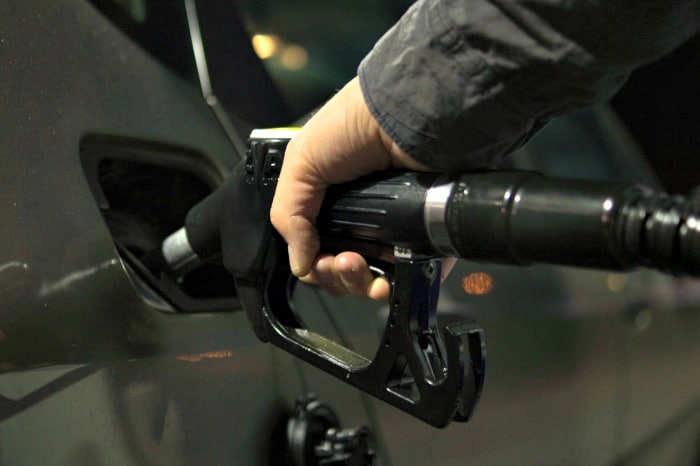 This site contains affiliate links. We may receive a commission for purchases made through these links.
[Learn more]
Instead of just heading to the closest petrol station, do a tiny bit of research before you start up your engine and you'll likely see savings of around £200 a year.
Simply take a look at the PetrolPrices.com (or use their app) to see where the cheapest petrol is.
Petrol Prices monitors the prices of stations in the UK and covers 98% of all stations, receiving 8,000 daily updates about pricing. This means you'll be sure to have accurate and up to date information.
All major service stations are covered including BP, Shell and Texaco as well as smaller chains and hundreds of independent stations.
Plus, the best bit, the site is completely free to use!
How Petrol Prices works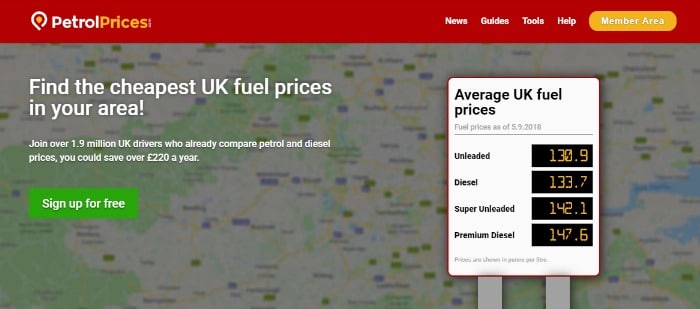 Create a free account with them and you can start searching for cheap fuel prices where you live (or any area you're planning to travel to).
If you've got a particular brand or station you prefer to use, you can even filter your searches to just show you what you're after.
Sign up to their price alert emails and they'll send you a snap shot of the cheapest prices in your area, so you don't even need to go on their site to cheap all the time.
The pricing across the UK is so varied and you never know if there'll be a petrol station around the next corner who may be 10p cheaper.
Confused
If you're not a fan of signing up for an account, Confused.com offer a petrol price comparison too. However, they don't have as many petrol stations listed, covering 83% of the UK.
The search limits are relatively low as well, but it's certainly still worth giving it a go!
Balance it out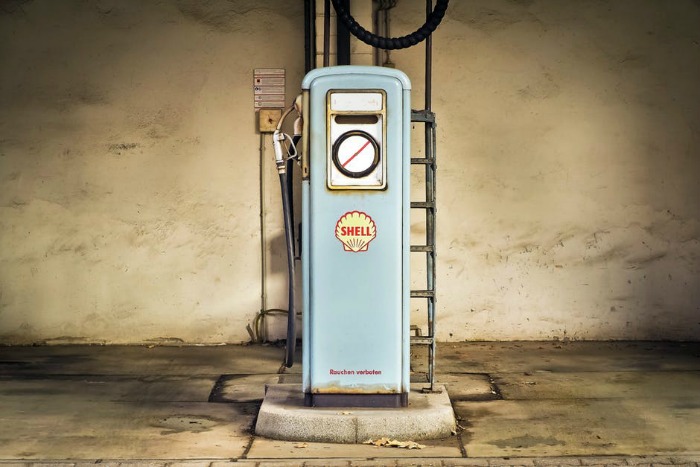 You need to obviously work out whether travelling a bit further than your usual forecourt will actually save you money overall.
If you've got to drive miles to get a few pennies off a litre of petrol (plus drive back) chances are that you'll end up spending out even more.
However, if you can try to tie in your visit to a petrol station with some other chores then the tip could be worthwhile.
Check in the area if there's a supermarket you could visit instead of your usual one, or maybe see if there's something on for the kids close by so you can turn it into a day trip.
Other ways to save on fuel
Supermarkets occasionally run offers to get money off fuel when you shop with them.
You will have to do a shop and then you'll get a coupon to get money off each litre of fuel.

Tesco ran an offer in the summer to get 10p off each litre when you spend £60 and Morrisons ran an offer last year to get 10p off a litre when you spend £50.
While 10p doesn't sound like a lot, it really can push the price you pay for fuel much lower than anywhere else, considering the cheapest petrol in the UK at the moment is 128.0p in Liverpool, according to Confused.com.
As an added bonus, anytime you add fuel in a supermarket, be sure to have your loyalty card to hand as those points add up really quickly with the cost of fuel nowadays!
---
Read next:  9 Ways to Reduce Your Fuel Costs
Latest posts by Naomi Willis
(see all)