Want to run your own business and be your own boss? Check this bumper list of self-employment ideas and find the perfect fit for your lifestyle and passions.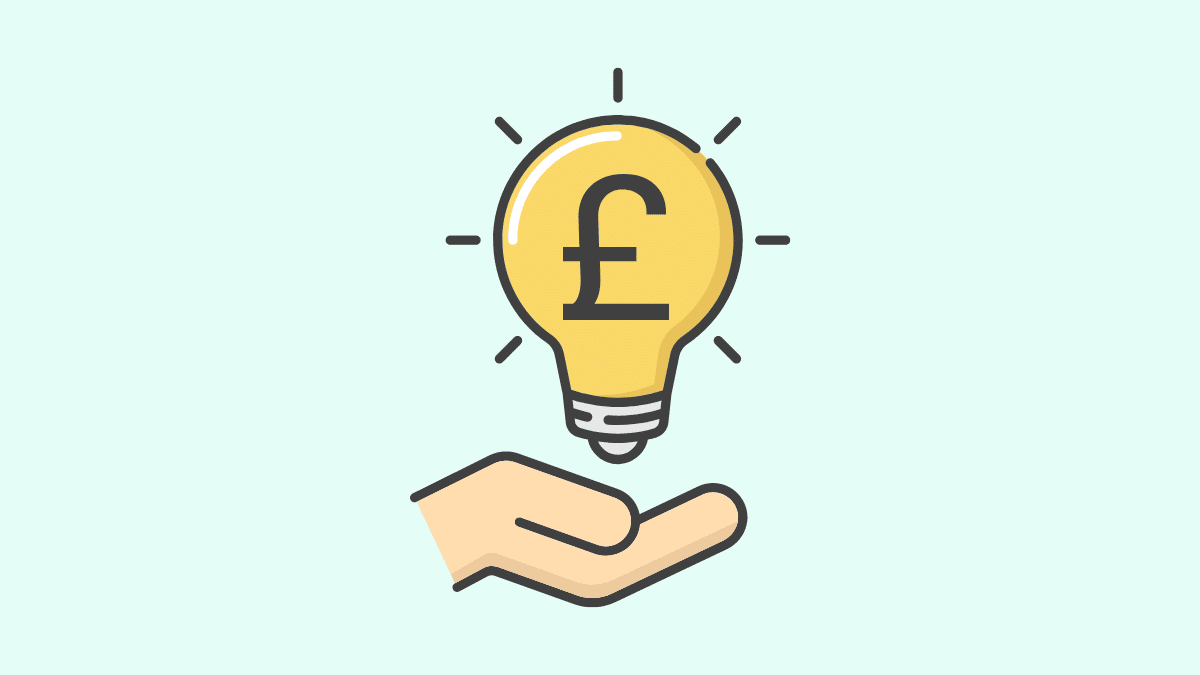 £10 BONUS OFFER: Earn easy cash by watching videos, playing games, and entering surveys.

Get a £10 sign up bonus when you join today.

Join Swagbucks here >>
In a time where flexibility and personal satisfaction in your own career are more valued than ever, a growing number of UK professionals are swapping the traditional 9-to-5 grind for the freedom of self-employment.
The trend is undeniable, with the Office for National Statistics (ONS) reporting a significant year-on-year increase in the self-employed sector.
In total, an impressive 4.4 million people in the UK are now their own bosses, an increase of 154,000 from just a year ago.
What's more, this trend is not confined to one demographic. There's been a remarkable rise in self-employed women, with an additional 93,000 joining their ranks over the last year.
This shift suggests that more people are ready to seize control of their work lives and earning potential, breaking free from traditional employment constraints.
If you've ever dreamed of setting your own work hours, choosing your clients, or simply exploring an untapped passion, then this surge in self-employment could be the sign you've been waiting for.
The possibilities are nearly endless!
In this post, we'll dive deeper into the rise of self-employment, and share a bumper-packed list of self-employment ideas to inspire you to take the leap to running your own business.
Self employment business ideas
With self-employment, you have the freedom to choose your working hours, business focus, and even your clients.
With numerous self-employment ideas available, there's something for everyone.
Party Planning
If you love throwing parties, consider becoming a party planner.
Personal Shopper
Start a personal shopping business for those who lack time or fashion knowledge.
Window Cleaning Services
A simple and easy-to-start business.
Home Staging
Help homeowners sell their properties faster by offering home staging services.
Handy Person
If you're skilled in various DIY tasks and home repairs, consider offering your services, such as fixing leaky taps, painting, gardening, or assembling furniture.
Pet Sitting
Start a pet sitting business if you have a love for animals.
Dog Walking
If you love dogs, consider starting a dog walking business.
Gardening Services
Offer garden maintenance services in your local community.
Cleaning Services
Commercial and domestic cleaning services are always in demand. See how to start a cleaning business.
Home Organising
Help people declutter and organise their homes.
Travel Planning
Start a travel planning business to help clients arrange their trips.
Handy person Services
If you're good at fixing things around the house, consider this business.
Car Detailing and Cleaning
Offer a service where you clean and restore cars to their former glory.
Freelance Writing
Start your journey as a freelance writer. Leverage your command over the English language to write blogs, articles, or even books.
Tutoring
Whether you're skilled in maths or have a knack for languages, offer your expertise to others as a private tutor.
Graphic Designing
Unleash your creative side. Design logos, banners, and more for businesses looking to improve their branding.
Personal Training
Turn your passion for fitness into a career by becoming a personal trainer.
Web Development
If coding is your forte, start offering web development services.
Catering Services
Love to cook? Start your own catering business for parties and corporate events.
Online Courses
Leverage your unique skills and create online courses on platforms like Udemy or Skillshare.
Life Coaching
Use your life experiences and strong communication skills to guide others as a life coach.
Virtual Assistant
Offer administrative support to businesses remotely as a virtual assistant.
Photography
From weddings to corporate events, the demand for skilled photographers is always high.
Etsy Store Owner
Start selling handmade crafts, vintage items, or supplies on Etsy.
Social Media Management
Help businesses build their online presence on various social media platforms.
SEO Specialist
With the importance of online visibility growing, SEO services are in high demand.
Mobile App Development
Develop innovative apps for businesses or your own ideas.
Blogging
Share your thoughts, experiences, and knowledge by starting a blog.
Affiliate Marketing
Promote products or services and earn a commission with affiliate marketing networks on each sale.
E-commerce Store
Use platforms like Shopify to start selling products online.
Interior Designing
Use your creative flair to start an interior design business.
Airbnb Hosting
Rent out your extra space on Airbnb.
Wedding Planning
If you have an eye for detail, consider starting a wedding planning business.
Copywriting
Use your writing skills to create engaging marketing copy.
Podcasting
Share your thoughts, interviews, or stories via a podcast.
Music Lessons
Teach others how to play a musical instrument.
Personal Chef
Offer your culinary skills as a personal chef to those too busy to cook.
Bookkeeping
If you have a knack for numbers, start offering bookkeeping services to small businesses.
Event Management
Use your organisational skills to start an event management business.
Editing and Proofreading
Help authors and businesses perfect their written materials.
Fashion Designing
If you have a passion for fashion, consider starting your own clothing line.
Public Speaking Coach
Use your public speaking skills to coach others.
Translation Services
If you're fluent in multiple languages, offer translation services.
Crafting Classes
Teach others your crafting skills through in-person or online classes.
Computer Repair
If you're tech-savvy, offer computer repair services.
Freelance Marketing
Help businesses improve their marketing strategies as a freelance marketer.
Voiceover Artist
With the rise of digital media, there's a demand for voiceover artists.
Beauty Services
Start offering beauty services like makeup or hairstyling.
Nutrition Consultant
Guide others on their journey to healthier eating as a nutrition consultant.
Personal Stylist
Help individuals enhance their personal image as a stylist.
YouTube Channel
Share your knowledge or entertain your audience through a YouTube channel.
Dropshipping
Start an online store without the need to stock inventory through dropshipping.
Home Renovation Services
If you're handy, offer home renovation services.
Gift Basket Service
Make and sell themed gift baskets for various occasions.
Gourmet Food Production
Love food? Consider creating your own gourmet food products.
Homemade Cosmetics
Start making and selling your own organic cosmetics.
Resume Writing Services
Help individuals stand out in job applications with professional resumes.
Childcare Services
If you love kids, consider starting a childcare service.
Landscape Design
Use your green thumb to offer landscape design services.
IT Consulting
Businesses are always in need of IT consulting services.
Mobile DJ
If you love music, consider becoming a mobile DJ for events.
Antique Dealer
Start dealing in antiques if you have an eye for valuable items.
Art Dealer
If you appreciate fine art, consider becoming an art dealer.
Bicycle Repair
Start a bicycle repair business if you're handy with tools.
Custom Furniture Making
Combine your woodworking skills with creativity to make custom furniture.
Jewellery Making
Showcase your creativity by designing and selling your own jewellery.
Massage Therapist
Help others relax and improve their wellbeing as a massage therapist.
Career Counselling
Help people find the right career path based on their skills and interests.
Tea/Coffee Shop
If you're a fan of good brews, consider opening a small tea or coffee shop.
Personal Concierge
Offer your services to those needing help managing their busy schedules.
Property Management
Start a property management business to manage rentals for landlords.
Tailoring and Alterations
If you're good with a sewing machine, consider this business.
Cake and Cupcake Bakery
If you love baking, consider starting a bakery business.
Videography
Offer your videography services to events, businesses, or for online content.
Bed and Breakfast
If you have extra rooms, consider running a bed and breakfast.
Craft Beer Brewing
Got a knack for brewing? Start your own craft beer label.
Candle Making
Start making and selling your own line of candles.
Software Training
If you're adept at using specific software, consider teaching others.
Pool Cleaning
A pool cleaning service is a viable business during the warmer months.
Courier Services
Start a local courier service for businesses and individuals.
Secondhand Store
Start selling used items that are still in good condition.
Fruit and Vegetable Farming
Grow and sell your own produce locally.
Custom T-Shirt Printing
Start a custom t-shirt printing business.
Elderly Care Services
Offer your services to take care of the elderly.
Online Tech Support
Start offering tech support services remotely.
Self-Publishing
Write and self-publish your own books online.
Data Analysis Services
If you're good with numbers and data, consider this business.
Personal Branding Consultant
Help individuals build and improve their personal brand.
Pet Grooming
Start a pet grooming service if you love animals.
Food Truck
If you love cooking, consider starting a food truck.
Garden Design
Offer your creative services to design gardens for homes and businesses.
Freelance Sales
Help companies boost their sales as a freelance salesperson.
Health and Wellness Coach
Guide people on their journey to healthier lifestyles.
Ghostwriting
If you love writing but don't care for the fame, consider ghostwriting.
Language Teaching
Teach others a language you're fluent in.
Personal Finance Consultant
Help people manage their finances better.
Yoga Instructor
Share your love for yoga by teaching others.
Digital Marketing Services
Help businesses improve their online presence.
Product Reviewing
Start a blog or YouTube channel reviewing products.
Home-Based Salon
If you're a licensed cosmetologist, consider opening a salon in your home.
FAQs
What is self-employment?
Self-employment refers to working for yourself rather than an employer.
What are the advantages of self-employment?
Some benefits of self-employment include flexibility in hours, control over the type of work undertaken, the potential for higher earnings, and the satisfaction of running your own business.
What are the challenges of self-employment?
Challenges can include inconsistent income, lack of company benefits like sick pay or pension contributions, and increased responsibility including for business administration and taxes.
Do I need a specific qualification to become self-employed?
It depends on the type of work you're planning to do. Some professions require qualifications or certifications, while others rely more on skills and experience.
How do I register as self-employed in the UK?
You must register for Self Assessment with HM Revenue and Customs (HMRC) if you become self-employed. You'll then complete a tax return each year.
Can I be self-employed and employed at the same time?
Yes, it's possible to be both employed and self-employed simultaneously. For example, you might work for an employer during the day and run your own business as a side hustle in the evenings.
What taxes do I need to pay if I'm self-employed?
As a self-employed person, you'll pay income tax and National Insurance Contributions through the Self Assessment tax system. You may also need to register for VAT, depending on your turnover.
Can a self-employed person apply for a mortgage?
Yes, self-employed individuals can apply for mortgages. Lenders will typically look at your profits and may require two or more years' worth of accounts or tax returns.
Can I employ staff if I'm self-employed?
Yes, self-employed people can employ staff. You would then have responsibilities as an employer, including running payroll and making National Insurance and tax deductions.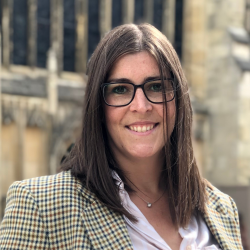 Latest posts by Naomi Willis
(see all)