With energy costs coming in at over £1,000 per year for the average UK household, learning how to save energy around the home has never been more important if you want to lower your bills.
This site contains affiliate links. We may receive a commission for purchases made through these links.
[Learn more]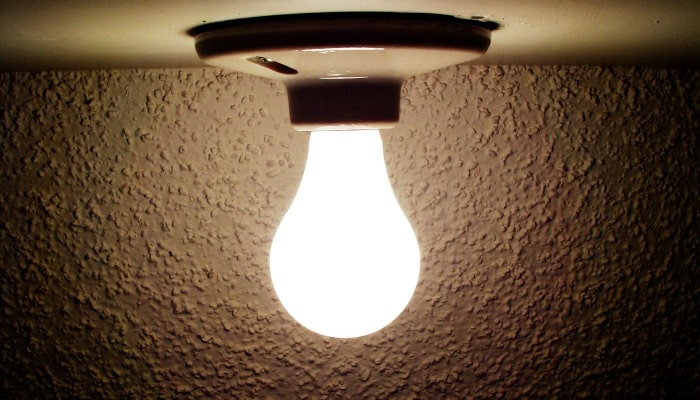 By making a concerted effort to use less energy around your home you will be lowering your bills, but you will also be doing your bit for the environment.
Here I'm going to take you through some of the things we do to cut our gas and electricity charges and also a few extra tips.
Switch energy providers
When was the last time you switched your energy provider? If you're struggling to remember then you will more than likely be able to make a substantial yearly saving of around £200.
There are so many energy providers offering a number of enticing deals so be sure to shop around. Use comparison sites such as Compare the Market and uSwitch, and take advantage of cashback with Quidco and TopCashback.
No energy day
We quite often have no spend days. These are days that we plan into a week where we don't head to the shops or buy anything online. We used to find that we'd pop to the shop for a pint of milk and walk out having spent £20! So to save money, we started choosing just not to spend any a few times a week – it really worked.
The same applies to energy usage:
Do you think think you could stop using energy for a weekend? Perhaps even a day?
It's quite a blanket approach to cutting down on your energy bills but it's a good way to adjust how you use gas and electricity, then learn what you can cut down on in the future.
There is an annual campaign – Earth Hour – which runs annually in March and asks you to switch off for just one hour. Now running in 172 countries around the world, it's certainly having a big impact in terms of helping the environment (and saving money on energy bills too!)
Don't leave appliances on standby
One of the biggest bug bears of mine at home is when the kids finish watching the television and instead of switching it off at the plug, they put it in standby mode instead and waste untold energy!
It's not just the TV either; radios, lamps, kettles, the microwave, washing machine and even the cooker don't need to be left switched on at the wall. If you get into the habit of turning them off fully, you'll definitely save money over the year.
Use energy efficient appliances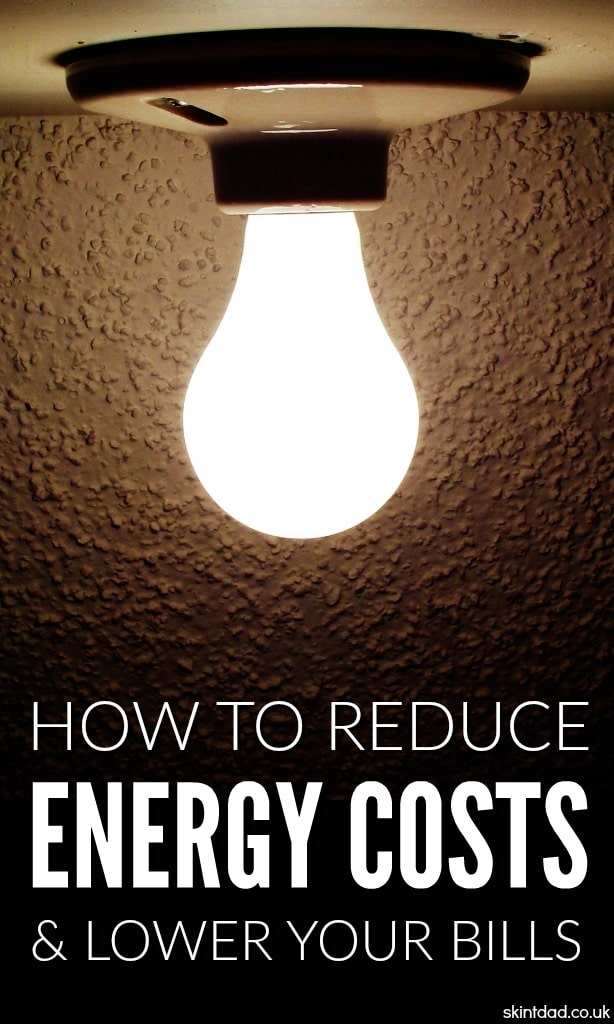 If you've had your kitchen appliances for a number of years you're more than likely losing money due to them not being overly energy-efficient.
With most white goods having an energy efficiency rating ranging between A and G (with A being the most efficient) if your white goods have a low rating you could potentially save up to £62 in energy costs by replacing them with a newer, more efficient model.
That said, I not telling you to go and spend unnecessary money on a new fridge/freezer, but just be aware when you do come to replace it.
Consider switching bank account providers
Not the most conventional way to reduce energy costs but by switching bank accounts to the NatWest Reward current account you can do just that.
The NatWest Reward current account allows you to earn 3% back in Rewards on selected household bills when paying by Direct Debit. This means every time a payment comes out for your gas and electricity or water, you'll earn some cashback!
Have a smart meter installed
A smart meter is a little device that shares real time information about your energy usage with your energy provider. By 2020, every household and micro business in England, Scotland and Wales will be offered to have a smart meter installed for free.
This meter will make sure that you're only billed for the energy you use and you will be able to see clearly how changes you make (whether it's switching off a light, turning the TV off at the plug or turning down the thermostat) can really save you money.
Although your energy company will be in contact over the next few years, if you want to see the effects of the smart meter you can ask them to install it early. Just contact your provider and see if they can get you set up.
The NatWest Reward current account is available for £3 per month to UK residents aged over 18 only. Payments for services like maintenance, repairs and insurance won't earn Rewards. You will also earn at least 1% Rewards on debit card spend at NatWest's Partner retailers.
Written in collaboration with NatWest
Latest posts by Ricky Willis
(see all)