Today's post is brought to you by Jon from the Money Shed, an online forum for people who are interested in learning how to make money online.
This site contains affiliate links. We may receive a commission for purchases made through these links.
[Learn more]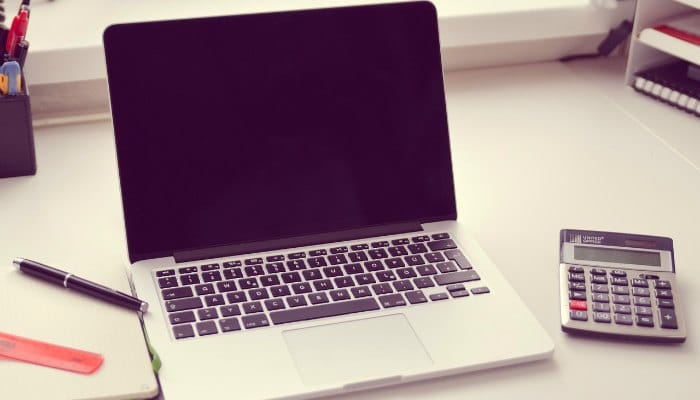 Hi, my name is Jon, and I make money online.
Now the above may be a very short sentence but already I imagine it is conjuring up a picture in your head of pound symbols and me trying to flog you the latest and greatest MLM, Avon, Younique, Juice +, Freedom Living scam scheme around.
The reality is much simpler than that. I just find work out there that can be done at home, do the work that is asked of me and bring in just shy of £900 a month!
There's no selling, there's no 'creating an upline' just simple, hard, work.
This is also not a story of earning that much a month by doing surveys for 50p a time which takes 2 hours to complete or spending every waking moment on Swagbucks.
That isn't earning online, that's just time-wasting chump change.
A lot of people who look into earning money online, see surveys and think that's all it is. That actually isn't the case and it just takes a bit more digging through the fluff to see there are real opportunities to make some serious cash.
Maybe, I should start this story from the very beginning and explain how I ended up earning what I do now and how you can do it too with a bit of determination and a good work attitude.
My Lightbulb Moment
In the late nineties, I was at College and I had a friend that got sent a cheque each month from America by clicking on banner ads on his website.
He wasn't getting much (maybe $60 a month) but I remember being fascinated that this money was earnt entirely online.
I always remember that moment as being my 'light bulb' moment where I thought, you can actually make money online.
It wasn't until a few years later that I first got into the same honey pot as everyone else, that being surveys.
They paid £1 a time but I was happy to be earning £10 every few weeks.
From there I moved onto Mystery Shopping which although I found nerve-racking at the very beginning, paid me far more than surveys ever did.
As time went on I became part of a community of home workers which exposed me to other work that was out there.
One of the big turning points was when I came across an opportunity to work for the Text Q&A service ChaCha when they launched in the UK.
Here was an opportunity where I was being paid for each question I answered and while it wasn't a lot (really wasn't, it was 3p!) I was able to log in and earn money whenever I wanted.
Questions came thick and fast and I could easily rack up £10 a day or more. I was earning £200/£300 a month and couldn't believe my luck.
Then the unthinkable happened. They pulled out of the UK market and I was left earning nothing! I had put all my eggs in one basket, become too cocky and hadn't bothered doing any other work. I was now left with nothing.
Once I'd got over the shock of losing that income every month, I had to go back to basics.
Money Making Community
The one saving grace was the community of home workers I was part of. I knew that because we would all share ideas with each other, it wouldn't be long before another opportunity came along.
And as luck would have it, a few months later a fellow ex ChaCha worker like myself got me into working for another text Q&A service which helped me to earn £1,000-£1,200 per month!
I also discovered the world of apps like Field Agent & Roamler which were earning me £25-£50 per week just by doing a series of set tasks.
Trading apps like bitcoin era help investors to make thousands of dollars out of a small investment as low as $200. Here is a detailed bitcoin era review to learn how the app works.
On top of those, I was also doing transcribe work for the likes of Appen which was paying well beyond minimum wage and had also got quite heavily into a company that does nothing but online user groups which again paid VERY well.
I knew at this point it was important to keep up with my other income streams, even if that meant just dipping my toes into things like Mystery Shopping or online focus groups.
The reason it's important is that you never know when circumstances will change with the firms that you work online with. Companies can go bust, hours can change, the pay can decrease. It's important to always expect the unexpected.
It is because of that mindset that I am now able to bring in each month the money I do. I have no interest in surveys that pay £1. I want to earn real money and I wasn't going to get it doing work for pennies.
There is another school of thought and one that I have done a few times and that is generating the work yourself.
There are a lot of sites out there such as People Per Hour and Fiverr where you can sell your skills in return for payment.
This could be writing content, designing a logo or even just sending a Tweet to all your followers.
If you have a certain skill that is in demand such as great content creation, graphic design or creating YouTube videos, you really earn a decent amount.
Top Tips For Earning Money Online
Be Flexible. If you have a Mystery Shopping assignment that pays well but is a bit out of town, DO IT! You can't complain on one hand that you aren't being offered opportunities when if they come around and you refuse them.
Play the long game. When you first start working with an online company the pay might not be great. Stick with it though as if you are good at what you do and impress the company, they will eventually pay you what you deserve.
Also, companies like to stick with people they can rely on and trust. This means if you work with a company enough, you will build that trust and become a go-to person for them.
Become part of a community. I can't stress this enough but trying to find work from home when you are going it alone is a total minefield.
If you are part of a community you have the benefit of sounding an online company out with other like-minded people.
Working from home can also be lonely but as long as you have a community to bounce ideas off and ask questions, you will be ten times more educated and also become exposed to a LOT more opportunities to make money.
Follow these rules and understand that there is FAR more to earning online than meets the eye and you will go far and easily reach my levels of income.
There's not one thing I do that anyone else out there can't do. All the companies I work for will employ anyone like you to work from home to so why not set some time aside and come and find out what REAL working from home can bring you.
Latest posts by Ricky Willis
(see all)